Hello, and thank you for visiting my site. I hope that you'll return often and always find something of interest about my world and what inspires me to pick up a pen. (This is a figure of speech, unfortunately. My handwriting is terrible!) Here's what I've been up to recently...
First time back at Harrogate Library since before the onslaught of Covid. As part of the regular 'Books and Beverages' sessions, I was invited to join a panel discussion on Women's Writing with fellow author Julia Bell. Kate Swann on the right had plenty of questions for us to get the conversation flowing.
The topic was chosen to celebrate Women's History Month.
3 March, 2023 - Make the first comment on this story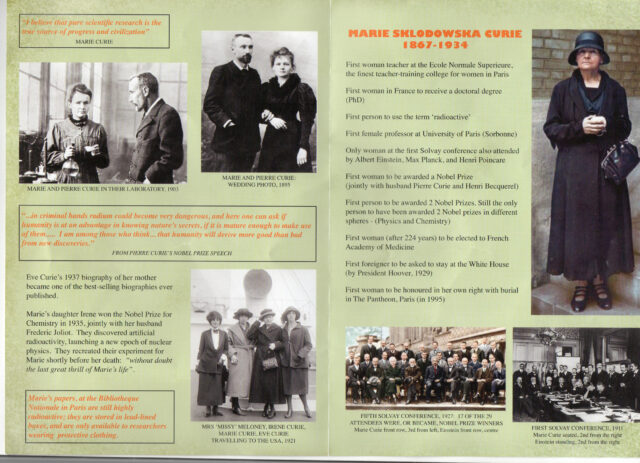 What a treat it was to watch Alison Neil's one-woman show about the life of Marie Curie! Having set it in the luxurious cabin of an ocean liner on the way back from a successful but exhausting tour of the United States, Alison acted out the story of Madame Curie's life from her birth in 1867 in Russian occupied Poland to her twilight years.
As someone who gave up both Physics and Chemistry with a sigh of relief at the end of the Third form – although I did once have the honour of shaking Nobel prize winner Werner Heisenberg's hand while I was teaching in Germany – I expected to be baffled by an account of the Curies' scientific discoveries, but Alison took care to deliver the information in such a way that I could follow most of it with ease.
I've already seen her show based on the life of Mrs Beeton and look forward to being in the audience for others when they come round our way. Highly recommended!
19 February, 2023 - Make the first comment on this story
Great article today by Tim Flanagan, who always has Ripon's interests at heart. Thank you, Tim. https://thestrayferret.co.uk/ripon-writers-group-extends-invitation-to-new-members/
5 February, 2023 - Make the first comment on this story
Right Reverend Host: "I'm afraid you've got a bad Egg, Mr Jones!"; The Curate: "Oh no, my Lord, I assure you! Parts of it are excellent!"
True Humility by George du Maurier, originally published in Punch, 9 November 1895.
This morning was rather like that for me. Invited to give a talk on 'filler' writing for a local group, I took along a selection of my books for display and – with any luck – to sell. The talk itself went well, but disaster struck when I knocked over the glass of water I'd been given and placed on the same table. Entirely my own fault, I know, but still very disappointing.
Above are some of the books drying out at home later. Others are irretrievably damaged. Lesson learned but a bitter pill to swallow.
1 February, 2023 - Make the first comment on this story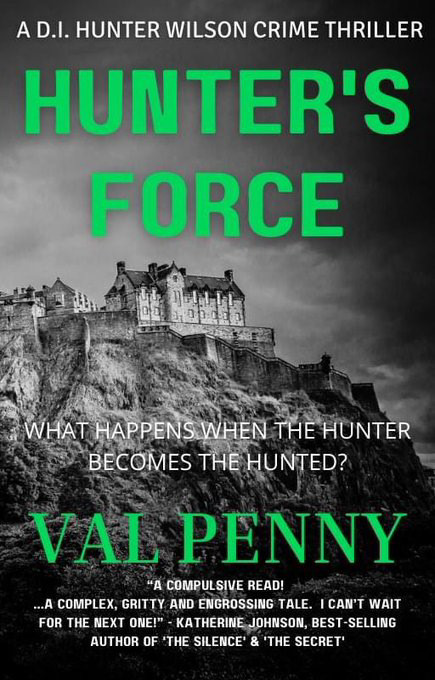 This fast moving story, the third in the series about Edinburgh detective Hunter Wilson, certainly kept me on the edge of my seat. It has a large cast of characters, some new and some recurring, but short chapters and clear changes to different points of view combined to keep the narrative clear in my head. That said, the revelation at the end caught me completely by surprise, which is as it should be. I would thoroughly recommend this series to lovers of police procedural novels and am looking forward very much to reading about Hunter's next case.
Here is the link to purchase 'Hunter's Force'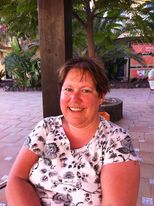 Val Penny has an Llb degree from the University of Edinburgh and her MSc from Napier University. She has had many jobs including hairdresser, waitress, banker, azalea farmer and lecturer but has not yet achieved either of her childhood dreams of being a ballerina or owning a candy store.
Until those dreams come true, she has turned her hand to writing poetry, short stories,nonfiction books,and novels. Her novels are published by SpellBound Books Ltd.
Val is an American author living in SW Scotland. She has two adult daughters of whom she is justly proud and lives with her husband and their cat.
25 January, 2023 - Make the first comment on this story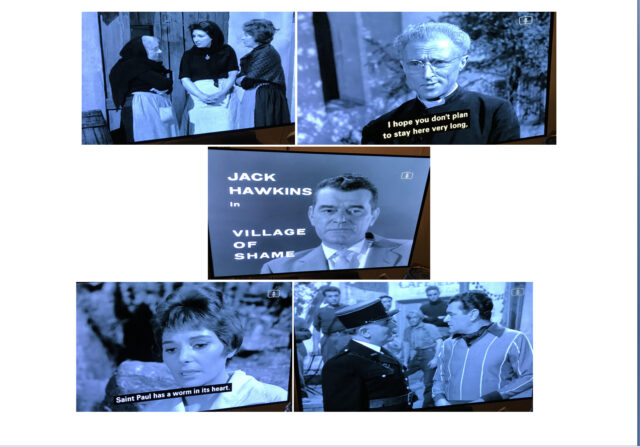 Every now and then something comes up that may have been lingering in my subconscious when I wrote my saga 'Shadows of the Past'. Such was the case today, when a 1959 episode from the series 'Four Just Men' flashed onto my screen.
Investigating the mysterious death of an old friend, the character played by Jack Hawkins found himself in a village very like the one at the heart of my own story. Not only that, but the episode's title was even one that I'd considered using before I settled on 'Shadows of the Past'. It was all there; a small post-war community riven by suspicion, black-clad widows, the dour locals in the café, the smooth priest, the gendarme who knew more than he was prepared to admit and the innocent girl put in danger by what she knew…
23 January, 2023 - Make the first comment on this story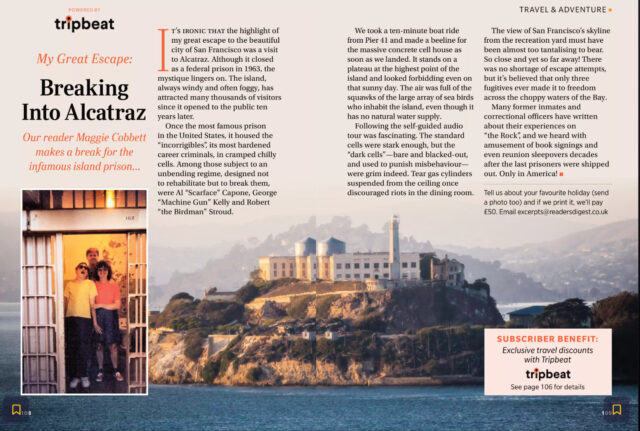 A conversation last autumn sparked off a memory from a few years back and I decided to write it up for the Reader's Digest. It's in the February 2023 issue and, by a strange coincidence, so is a letter I wrote in response to a travel article about Arctic exploration.
Thwarted by the Covid 19 outbreak in 2020, it's been good to reminisce over happier times and look forward to the next big adventure.
18 January, 2023 - Make the first comment on this story
Mais où sont les neiges d'antan? asked 15th century poet François Villon. Well, my resolutions have often melted away before Twelfth Night, but this year I'm determined to hold onto one. No longer drowning in nostalgia for the snows of yesteryear or anything else that occurred before this morning, I shall be making a point of looking forward rather than back.
A very Happy New Year to all my readers!
1 January, 2023 - Make the first comment on this story
The advantages of belonging to more than one writers' group are clear to me all year round. More like-minded people to bounce ideas off and more inspiration to be gained are just two of them. There's some overlap between 'my' Ripon groups, but they do have very distinct personalities and last night was my second writers' Christmas do of 2022. With no formal structure and, as yet at least, no website (although we do have a Facebook page), WOR gatherings can vary in size from two or three to sometimes four times that number, with people dropping in and out as it suits them.
The party was a lot of fun with a few seasonal readings, a movie quiz, some very lighthearted games and, of course, refreshments. As ever, we were very grateful to the Curzon cinema for allowing us the use of their lounge and we look forward to resuming our usual Tuesday afternoon meetings and monthly open mic events in 2023.
21 December, 2022 - Make the first comment on this story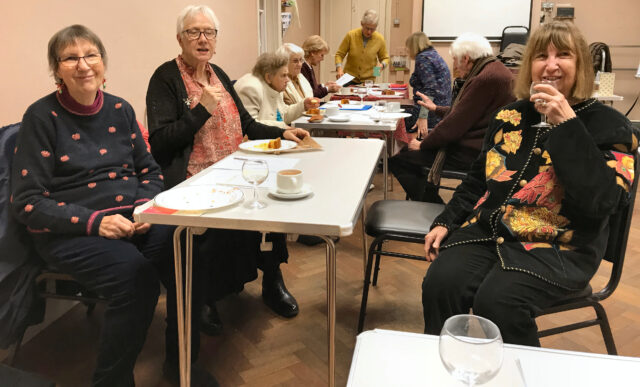 This being the 40th anniversary year of Ripon Writers' Group, we were particularly pleased to welcome back Kathleen, now an honorary member, who has been in the Group almost from the start. She's never been one to put herself forward, but you can just spot her third from the left with other long-term members.
In addition to memories of times past for RWG and a variety of Christmas readings, we had a challenging quiz,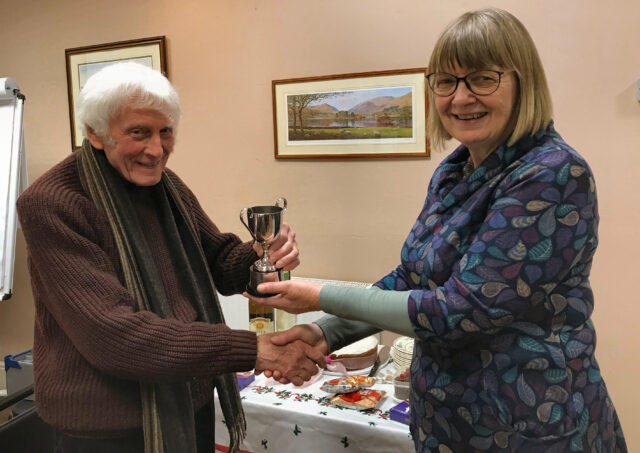 the presentation of the President's Cup by Joe – whose late wife Daphne founded the Group –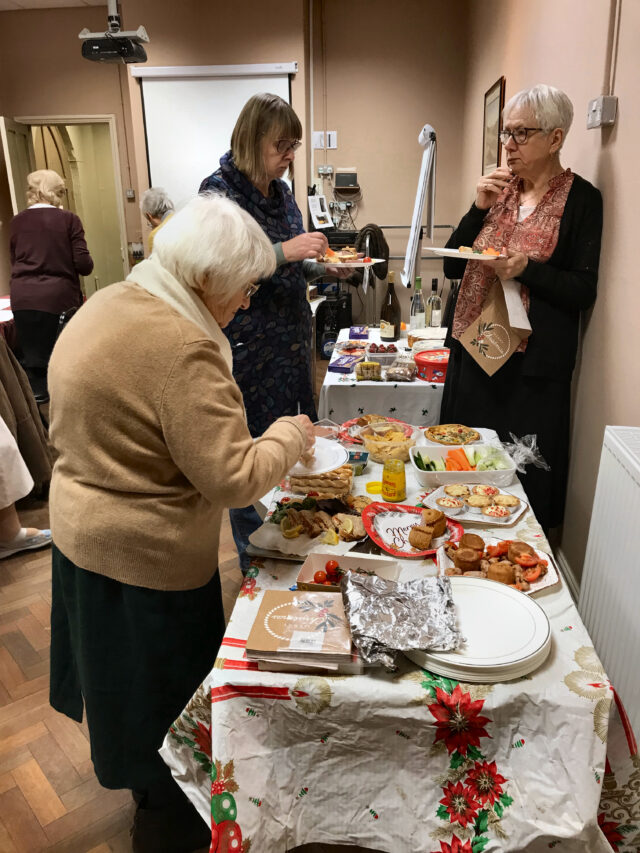 a Secret Santa and a substantial buffet.
I think it's fair to say that a good time was had by all.
7 December, 2022 - Make the first comment on this story
Check Out My eBooks
Blog Categories
Links
Live From Twitter