Hello, and thank you for visiting my site. I hope that you'll return often and always find something of interest about my world and what inspires me to pick up a pen. (This is a figure of speech, unfortunately. My handwriting is terrible!) Here's what I've been up to recently...

I'm indebted to fellow member Edwin Rydberg for this great image, which has already appeared on www.promotingyorkshireauthors.com
6 February, 2017 - Make the first comment on this story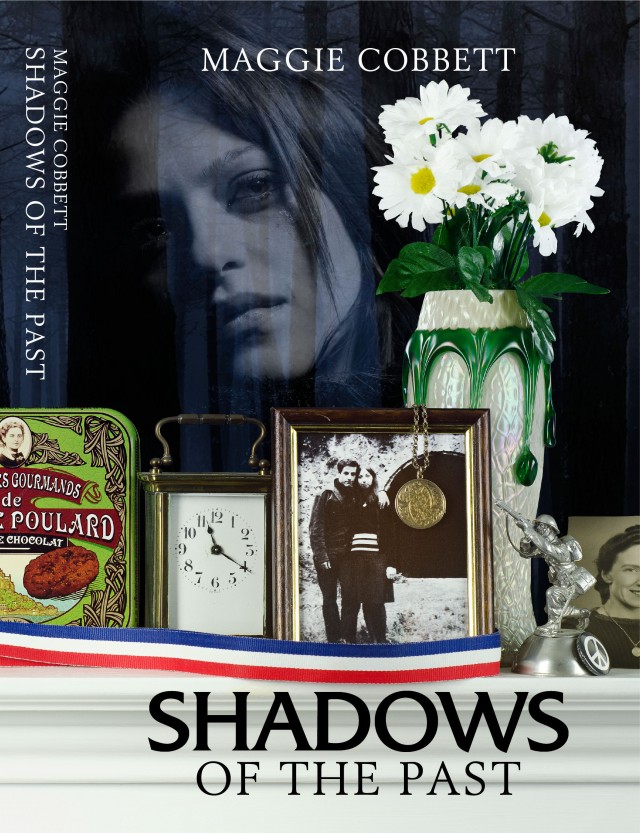 Following advice from several writer friends, I've decided to set up a Facebook page for my novel 'Shadows of the Past'. I'll be posting notes on the background to the story and the items featured on the cover, regular updates on promotional events and even the odd competition. You'll find it all at https://www.facebook.com/maggiecobbettnovelist/
6 February, 2017 - Make the first comment on this story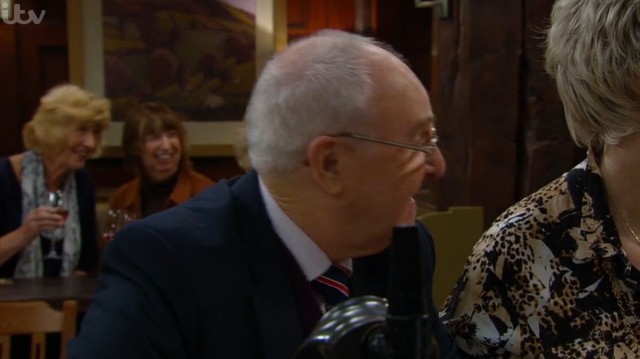 In the meantime, here are some screenshots from 'work' I did last year. As we film several weeks ahead, they've only recently appeared.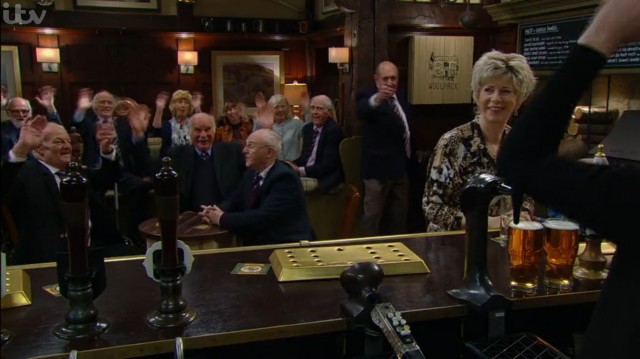 Lured to the studios by the offer of 'flirting with a group of fit young men', some other ladies and I were quite overwhelmed.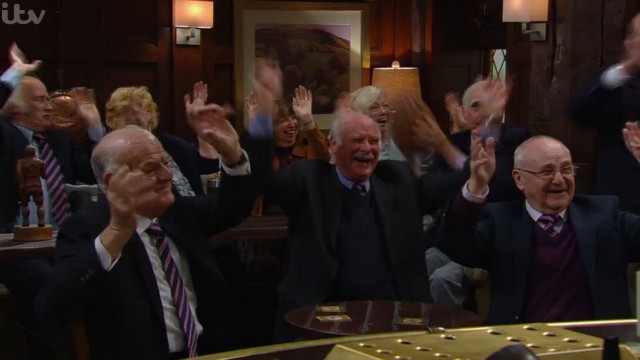 What fun we had! (And I think it shows!) I hope tomorrow in the Woolpack will be as enjoyable.
16 January, 2017 - Make the first comment on this story
I've never considered poetry to be my strong point, although I've had a few successes over the years. My first blissful week at the Writers' Summer School in Swanwick, for example,  came about when I was awarded the first prize – a free place – in the poetry competition that year with a quirky sonnet about friendship. To My Writing Partner can be viewed on the Stories and Poems page of this website.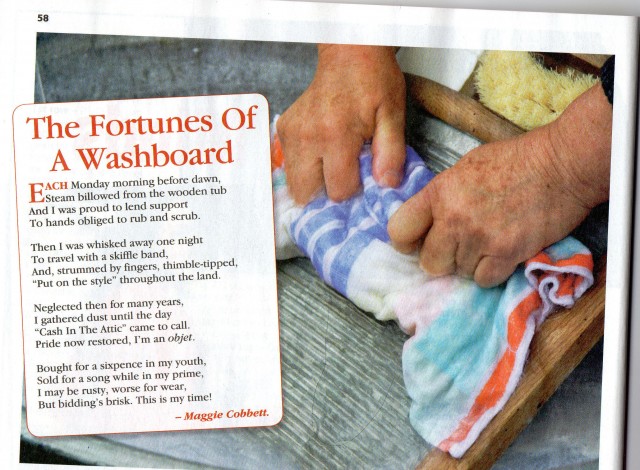 However, I've recently learnt a valuable lesson about writing poetry for the commercial market. The example above has just appeared in print and is a heavily adapted version of a much longer poem written in free verse some years ago. I was delighted when an adjudicator at that time, a highly respected local poet, awarded the latter second place. The magazine that liked the theme but not the form requested a version that rhymed and had a conventional metre. For the free verse poem I received kudos; for the adapted version I received cash. Go figure! Up to you to decide which you prefer, of course. The former is available to read on my Stories and Poems page, should you so wish.
6 January, 2017 - Make the first comment on this story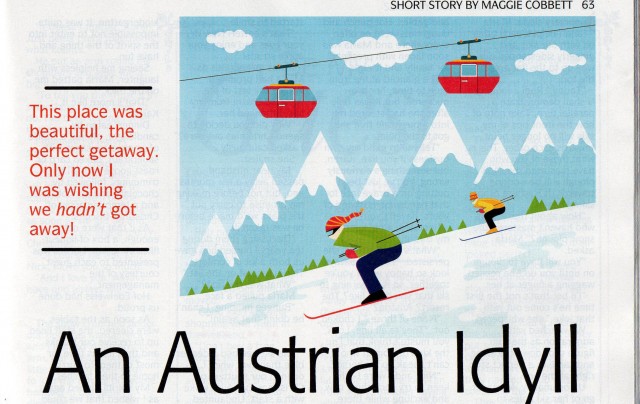 December 2016 saw the publication of my ski holiday story in TPF but was otherwise a month full of distractions – OK, maybe some of them were excuses – to keep me away from my normal writing routine. Now that we're into a more sober January, I aim to do much better. However, here are a few memories of the month that has just gone.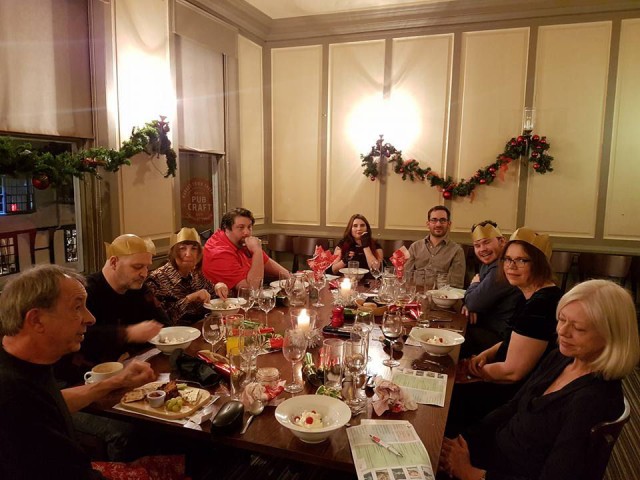 On the bright side were the York Writers', Strictly Salsa and Ripon Activity Project's  Christmas parties, as well as socialising over meals with friends and family.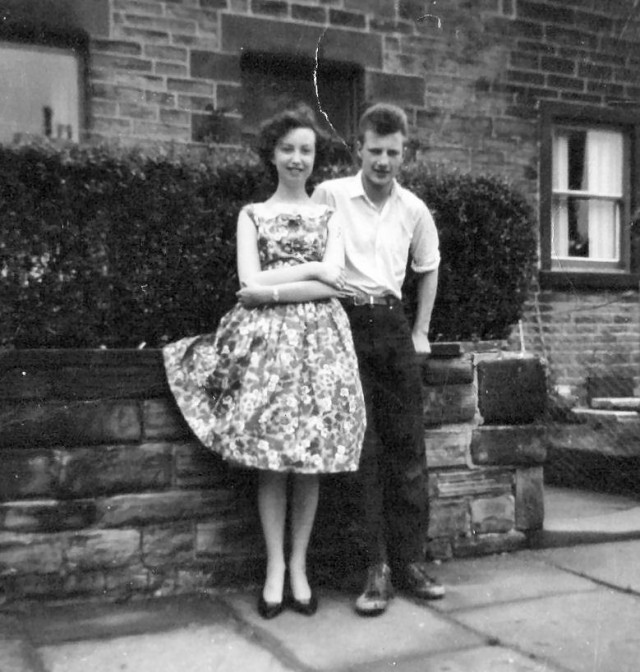 Unfortunately, December also saw the deaths of a dear friend from Ripon Writers' Group and a much loved cousin. The latter was my hero as we were growing up and I'm still struggling to come to terms with the fact that he's gone. Oddly enough, a poem to be published in the 4th January 2017 TPF Special was inspired by Joe's appropriation of his mother's washboard for use in a skiffle group!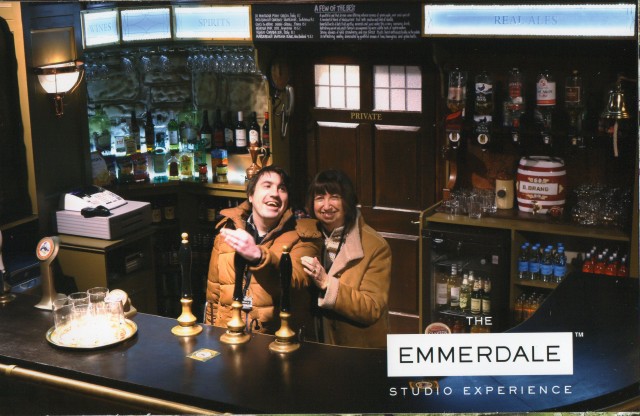 I didn't do any filming during December, but I did take my younger son to The Emmerdale Experience at the old studios in Burley Road and enjoyed it far more than I expected to. For me, of course, it was something of a busman's holiday, but the photo of us both behind the bar at the Woolpack is certainly one for the family album. It's a rare example of yours truly beaming directly into the camera, something which we humble 'extras' are generally forbidden to do.
Whatever 2017 has in store, I'm sure that there will be plenty of ups and downs and I can only hope for all our sakes that the former will outweigh the latter.
1 January, 2017 - Make the first comment on this story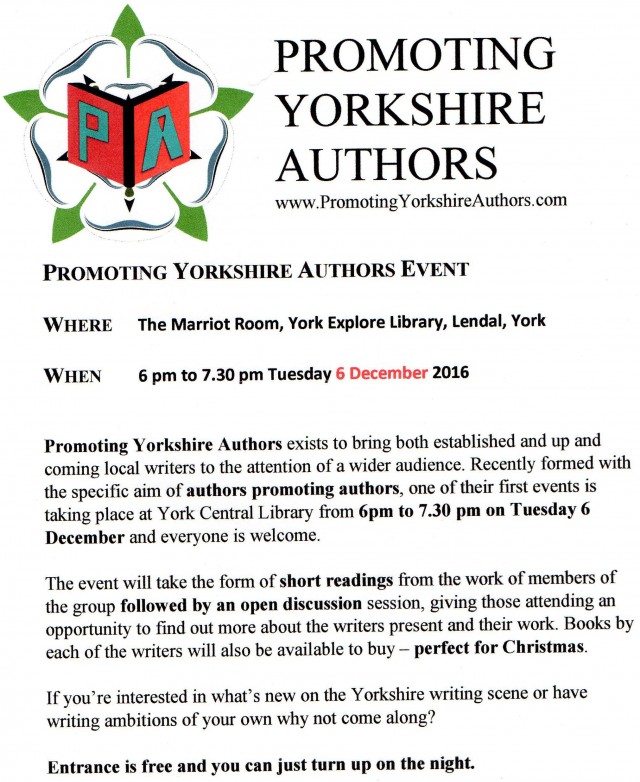 30 November, 2016 - There are 3 comments on this story
Check Out My eBooks
Blog Categories
Links
Live From Twitter