Hello, and thank you for visiting my site. I hope that you'll return often and always find something of interest about my world and what inspires me to pick up a pen. (This is a figure of speech, unfortunately. My handwriting is terrible!) Here's what I've been up to recently...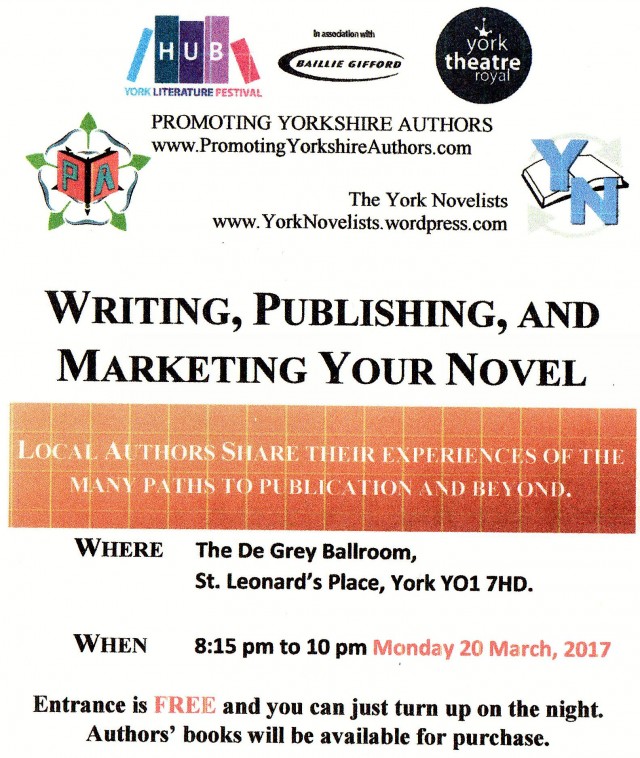 Tomorrow evening will see us in the De Grey Rooms, next to York Theatre Royal.
Writing a book is only the first step on what can be a long and rocky road.
We don't pretend to have all the answers and hope to pick up a few pointers ourselves from the other writers we welcome to this session.
19 March, 2017 - Make the first comment on this story
Forget the Edinburgh Fringe! York Literature Festival has its HUB, an opportunity for local writers of all kinds to shine alongside the main events.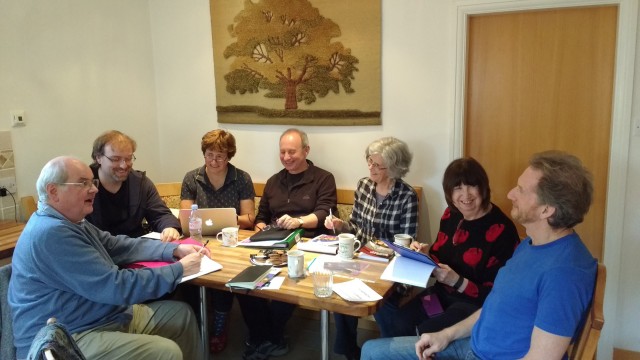 On Monday 20th March, the Promoting Yorkshire Authors group, (some of us are shown above), will be joining York Novelists  to share our experiences of different paths to publication.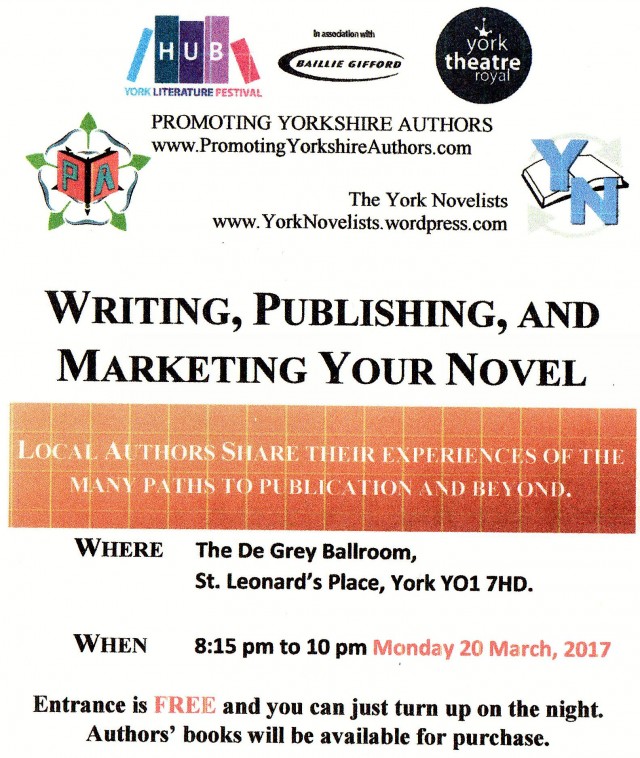 We hope that as many other writers as possible will come along to join us and add their own experiences to the mix.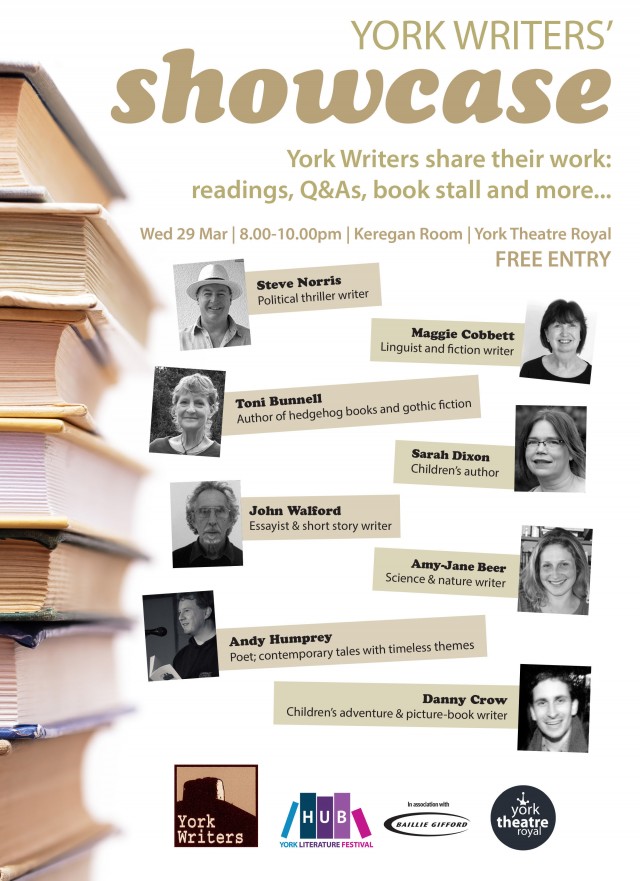 On Wednesday, 29th March, York Writers will present a Showcase of members' work and I'm looking forward to reading a short story from my Anyone For Murder? collection.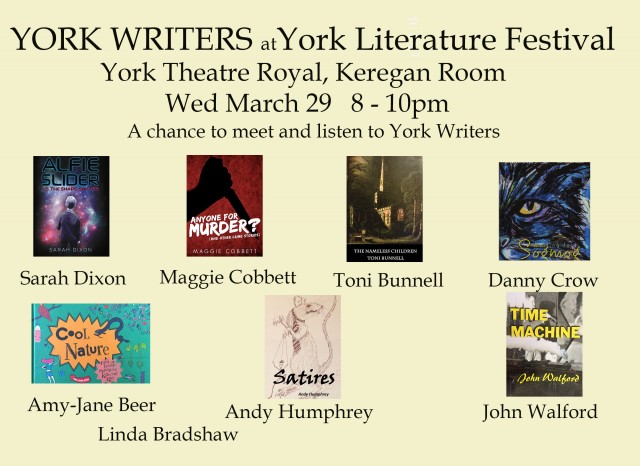 Other contributions will be many and various. (Not all of them met the deadline for the posters!) It will be a very entertaining evening and we hope for a good turn out. Alongside the other books, copies of our new anthology should be on sale. It's just about ready to go to press, so fingers are firmly crossed at the moment. Watch this space!
6 March, 2017 - Make the first comment on this story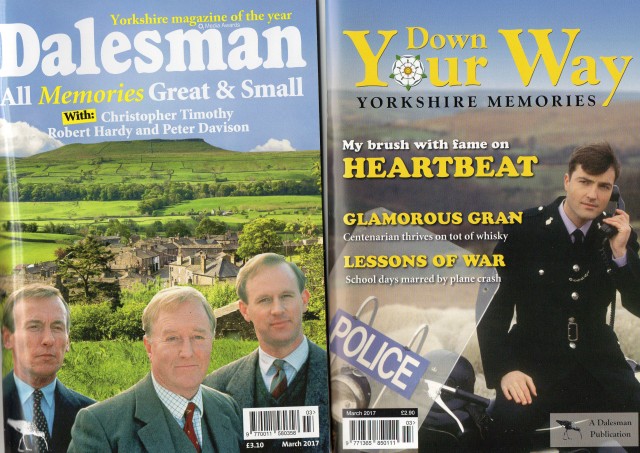 The March 2017 issues of these popular Yorkshire magazines feature two very different contributions from the Cobbett household.
The Dalesman has a 'filler' in its 'Signs and Wonders' column, a rather unsavoury gem captured by my husband last autumn when he dropped me off in Malton for the Ryedale Book Festival. Has he been reading my Easy Money For Writers And Wannabes, I wonder?
Down Your Way, which specialises in nostalgia, has my article about family mementos. We probably have far more than our fair share of those!
26 February, 2017 - Make the first comment on this story

I'm indebted to fellow member Edwin Rydberg for this great image, which has already appeared on www.promotingyorkshireauthors.com
6 February, 2017 - Make the first comment on this story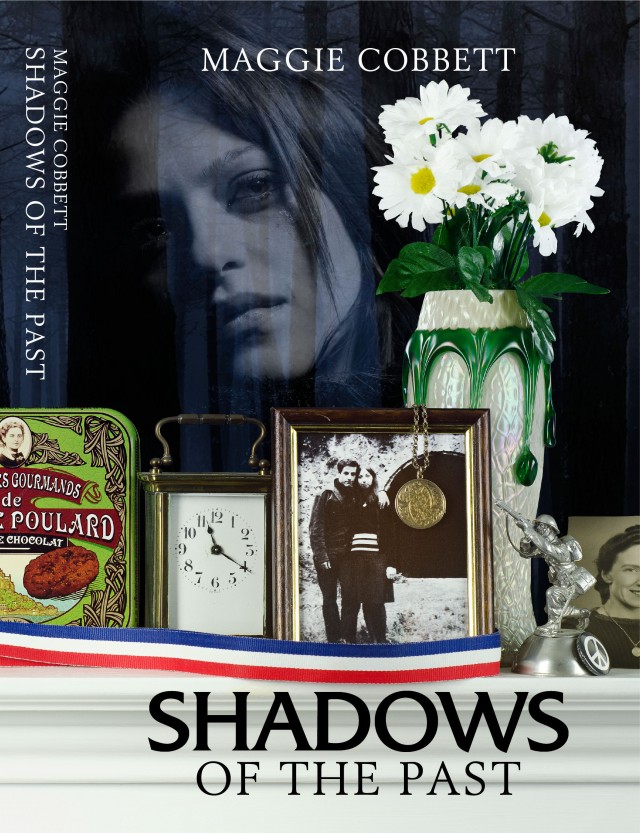 Following advice from several writer friends, I've decided to set up a Facebook page for my novel 'Shadows of the Past'. I'll be posting notes on the background to the story and the items featured on the cover, regular updates on promotional events and even the odd competition. You'll find it all at https://www.facebook.com/maggiecobbettnovelist/
6 February, 2017 - Make the first comment on this story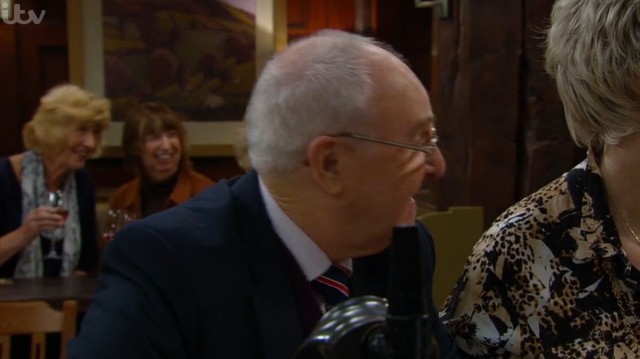 In the meantime, here are some screenshots from 'work' I did last year. As we film several weeks ahead, they've only recently appeared.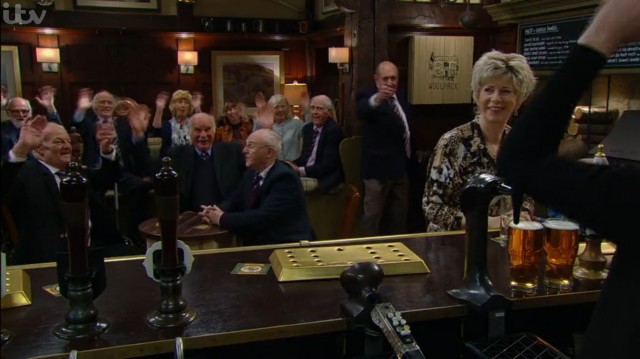 Lured to the studios by the offer of 'flirting with a group of fit young men', some other ladies and I were quite overwhelmed.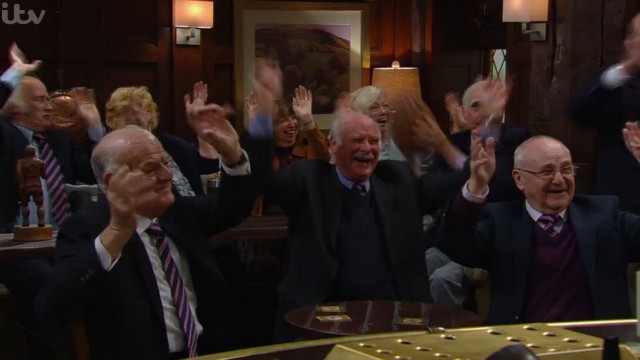 What fun we had! (And I think it shows!) I hope tomorrow in the Woolpack will be as enjoyable.
16 January, 2017 - Make the first comment on this story
Check Out My eBooks
Blog Categories
Links
Live From Twitter