Hello, and thank you for visiting my site. I hope that you'll return often and always find something of interest about my world and what inspires me to pick up a pen. (This is a figure of speech, unfortunately. My handwriting is terrible!) Here's what I've been up to recently...
Combining a visit to some of our nearest and dearest with a theatre trip, we found ourselves in a 'family friendly' hotel in Aylesbury earlier this week. Arriving late on the first night and struggling to find our way in from the car park, we asked directions of a glamorous young lady who seemed to know where she was going. She smiled sweetly and admitted in a strong eastern European accent that actually it was her first time there too. The significance of the fact that she had no luggage didn't occur to us until later on when we saw her being escorted to a room a few doors down from ours by a smirking receptionist. Could you blame me for scanning the faces of all the men eating breakfast alone the following morning and wondering which one had been her client?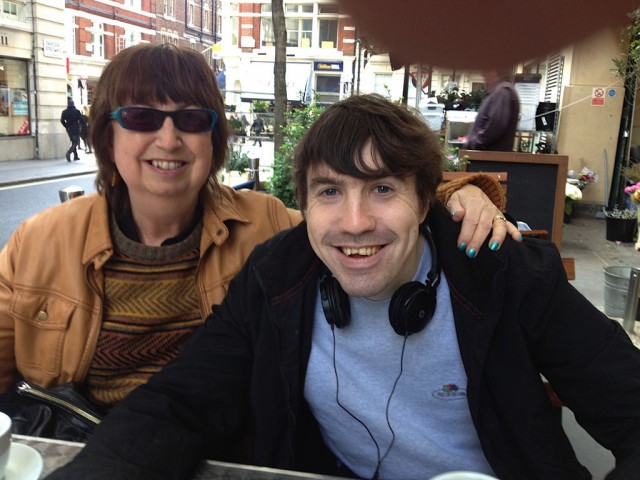 We decided to drive to Amersham and take the Underground, one day travel cards from there being only around £10 each, a great deal cheaper than going directly from Aylesbury. By the time we reached Covent Garden we were more than ready for some refreshment.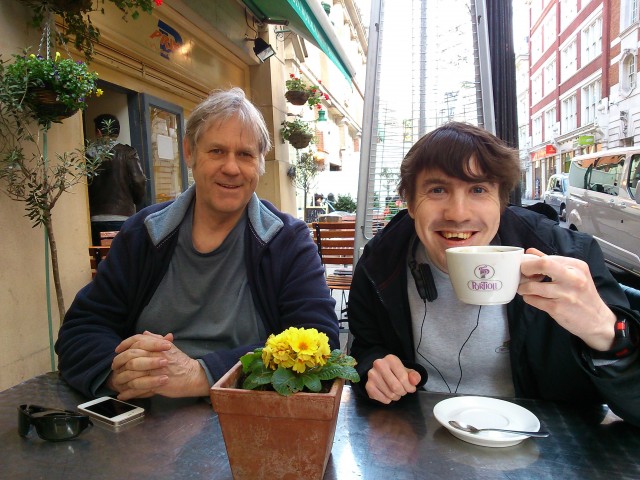 Compared with Ripon, the price of even a simple coffee was quite startling and we purchased a very modest lunch from one of the stalls. Eating it as we walked around watching some of the street entertainers on the Piazza was fun, and we confined ourselves to one visit each to the 50p a time public loos located down some steps near St Paul's. (Not to be confused with the cathedral of the same name and generally known as The Actor's Church, it was designed by Inigo Jones and hosts many a memorial service.)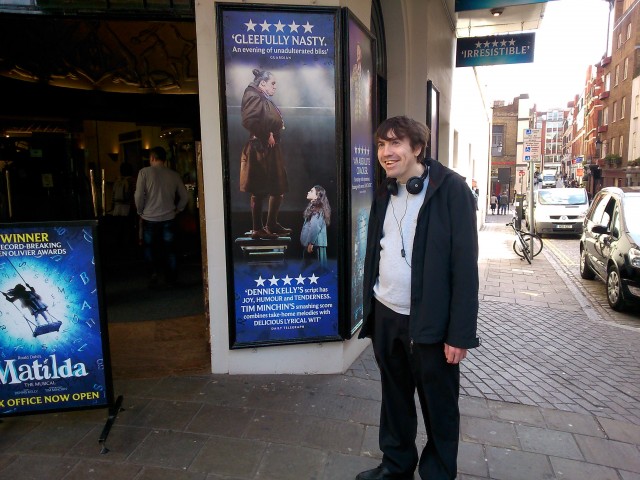 The main focus of the day was a matinee performance of 'Matilda' at the Cambridge Theatre and what a show that was! Our seats were in the second row from the front and we were so close to the action that we could count every hair on Miss Trunchbull's legs. Yes, that role was played by a man, but Alex Gaumond was very far away from being a pantomime dame – more like everyone's nightmare of their school P.E. teacher! I can only comment on the show in superlatives, every aspect of it being the slickest and most entertaining that I've seen in many a long year, perhaps ever. The children performing that afternoon were superb, the adults amazing, the scenery and special effects brilliant…  Gush, gush, gush! If you're thinking of seeing the show for yourself, I suggest that you take a look at the official website: http://uk.matildathemusical.com/
The icing on the cake came that evening. We decided to eat at a popular restaurant in Leicester Square. It was busy, but we were shown straight to a table and our drinks appeared quite promptly. Deep in conversation and in no particular rush, it didn't occur to us for quite a while that the food we'd ordered had failed to appear. Even then, we were content to wait and were completely taken aback when the manager, prompted by our waiter, appeared at our table and apologised profusely for the delay. Not only that, she insisted that we accept the entire meal – the drinks we'd already had and the food which appeared very shortly thereafter – compliments of the house. We certainly weren't expecting that but were, as you may imagine, very happy to accept!
12 April, 2014 - There are 2 comments on this story
This week has been a very busy one for me on the literary scene. John Steinbeck's novellas have long been favourites of mine and so I went to the West Yorkshire Playhouse to see a new production of Of Mice And Men. As it's a set book for GCSE this year, the auditorium was full of school parties but, I'm glad to say, the vast majority of the young people watched the play with great attention and seemed to enjoy it. The only sniggers arose at moments I too found incongruous. Curley's wife, played by Heather Christian, rose from the dead to resume her piano playing at the back of the set and an actor wearing a large rabbit head put everyone in mind of Donnie Darko. That apart, it was an excellent show, with a very effective musical score and great set and lighting effects.
Having only recently joined York Writers, I wasn't able to take part in their showcase event at the City Screen but went along to support it. This was YW's contribution to the York Literature Festival and a dozen or so writers took part, offering the audience poetry and prose of various kinds and even a short radio play. Guest poet Don Walls, a York favourite, took centre stage for half an hour or so with a broad selection of his own work.
And so to the T-shirt! During a recent session of YW's novelists' support group, I fell into conversation with a writer who had just had one printed with the cover of her latest book. What a good idea, I thought, and rushed to design one of my own as soon as I got home. Now that's arrived, I'll be able to wander around literary and other events like a human sandwich board. Do look out for me!
30 March, 2014 - Make the first comment on this story
This was the title of Germaine Greer's talk at York Literature Festival and very powerful it was too.  I'd heard of the gender imbalance in some cultures – more than you'd think – where boys are prized many times more than girls, but I had no idea of its extent until I heard the latest statistics. Millions of female foetuses are aborted each year and many more little girls die as a result of ill treatment or neglect. Those who survive are often condemned to a life of servitude at the hands of their own families and then those that they're obliged to marry into.
As far as the West is concerned, we've come some way since The Female Eunuch (1971) and its sequel The Whole Woman (1999), but there's certainly no room for complacency, particularly as we get older. It would be a brave man who'd try to get the better of  Germaine Greer, though. As capable as a stand up comic when it comes to dealing with hecklers, she injected a great deal of humour into her serious subject matter last night and the audience roared when she referred to a gushing interviewer who'd assured her that she wasn't old.
"I'm seventy f***ing five," she retorted. "Of course I'm old!"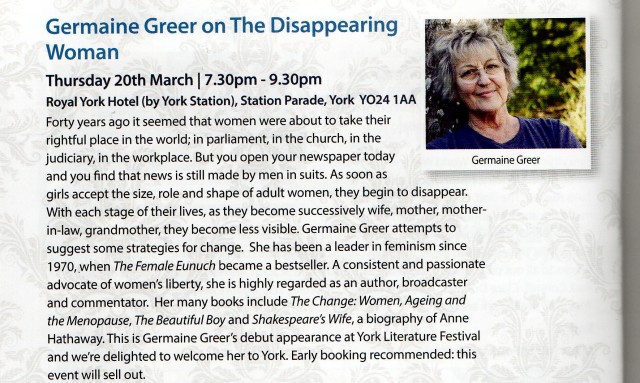 21 March, 2014 - Make the first comment on this story
I'm delighted with the positive response so far to my first non-fiction eBook. Writing 'fillers' for magazines and newspapers has long provided me with an extra income stream and there's plenty of scope for everyone out there. All it takes is a little ingenuity and a keen eye on the current market. Please invest in a copy. It will pay for itself many times over and I'll be delighted to hear about your successes.
Travel is only one of the dozens – maybe hundreds – of topics that you could explore. The cover of my book is taken from a published piece about a loyal reader on holiday with her favourite magazine. That's what the editor wanted and that's what the editor got!
15 March, 2014 - Make the first comment on this story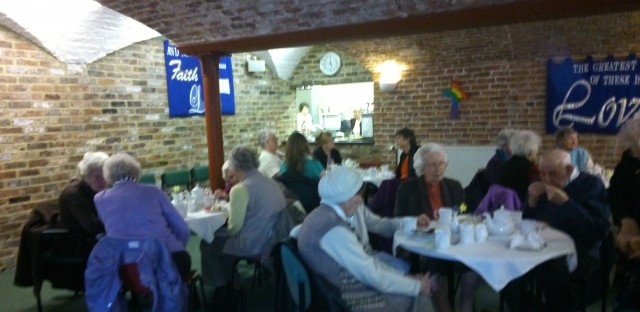 This afternoon I was invited to speak to The More Mature Group at Ripon's Holy Trinity Church. As well as enjoying a very good tea, this lively bunch of senior citizens listened very appreciatively to all I had to tell them about my work as a television 'extra'. It was a great privilege to meet them all.
8 March, 2014 - Make the first comment on this story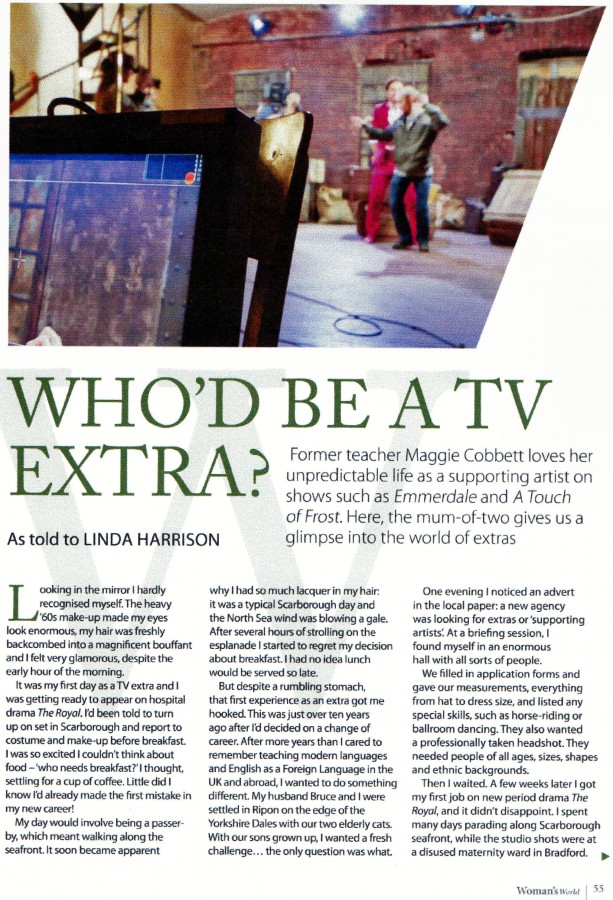 I was recently interviewed for Woman's World, the annual of the National Federation of Women's Institutes, by freelance journalist Linda Harrison.
The interview touched on my writing, but the main focus was on my television work over the years. If you'd like to learn more about what's involved in being an 'extra', please go to  http://www.tenalpsebooks.com/ww14/index.html
7 March, 2014 - Make the first comment on this story
Check Out My eBooks
Blog Categories
Links
Live From Twitter