Hello, and thank you for visiting my site. I hope that you'll return often and always find something of interest about my world and what inspires me to pick up a pen. (This is a figure of speech, unfortunately. My handwriting is terrible!) Here's what I've been up to recently...
My first novel is now available in print or electronic version from Amazon and the dates for the official launches  - think 'celebration' rather than  anything too formal – have been set. There will be music, there will be refreshments and there may even be readings! Needless to say, signed copies will also be available.
Please make a note of these dates: Saturday 22nd August at my home in Ripon; Saturday 29th August at my son's place in York. Details of timings will follow and an email to me will ensure directions for anyone who needs them.
With my annual stay at The Writers' Summer School (Swanwick) to enjoy beforehand, I couldn't be more excited at the moment. (Stifles mad cries of 'Yippee' for fear of scaring the cats.)
28 July, 2015 - Make the first comment on this story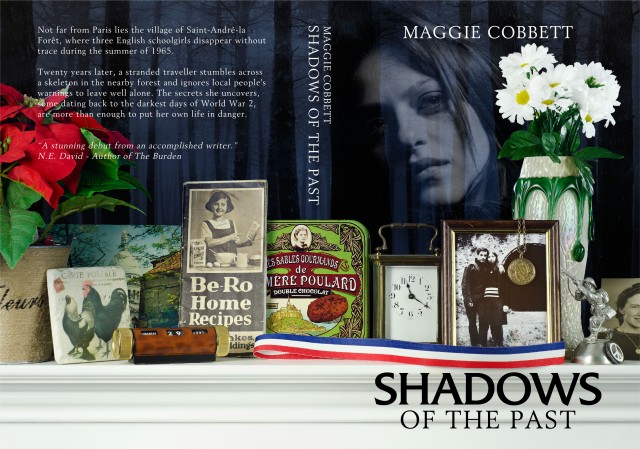 I unveiled the final proof copy at the summer social of the NSG (York Writers' Novelists' Support Group) last week and hope to publish details of my book launches very soon. In the meantime, here's the cover to  be going on with. I hope you all like it. It's a shame that people buying the eBook will only see the front, because every item in the line up is of significance to the story. Thanks again to those of you generous enough to entrust me with some of your precious items.
26 July, 2015 - Make the first comment on this story
The proof copy of my novel Shadows of the Past has arrived and I'm setting about the task of checking it through. Despite hours of careful editing – and not only by me – I'll be very surprised if a few mistakes aren't still to be found.
However, this is the culmination of a dream. Friends who've been following this saga over the last few years know that it was inspired by a very strange holiday I had in France as a teenager and is to some extent autobiographical.
There is something of me in the first narrator and even more in the second, although I can't cook as well as she does! Her story is central to the plot and the young Frenchman who becomes her saviour bears more than a passing resemblance to the one to whom the book is dedicated.
Watch this space!
17 July, 2015 - Make the first comment on this story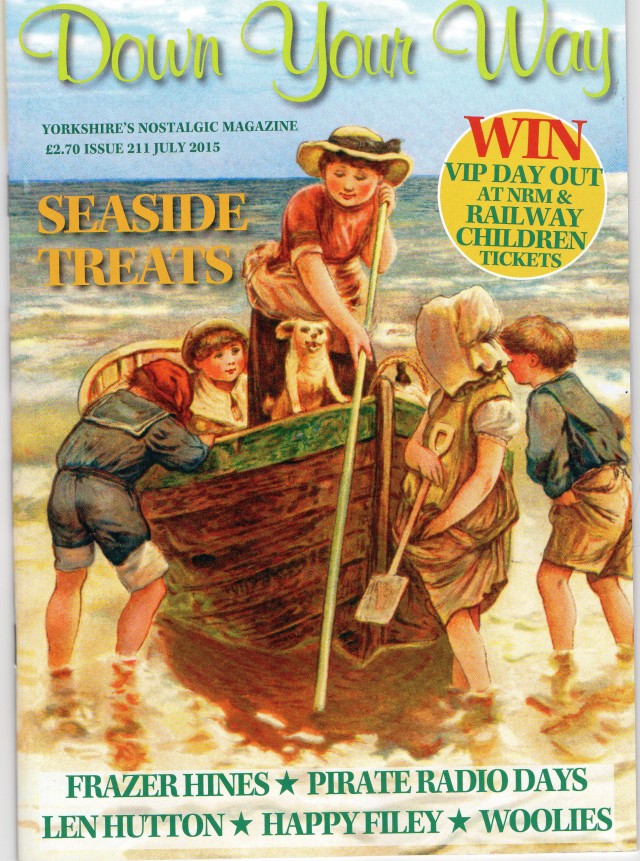 'Down Your Way' is a cheerful little magazine, much loved by Yorkshire people still living in our great county and cherished by exiles all over the world. It has included many of my articles over the years and the bottom right hand corner of the cover gives a clue to the subject of the latest one.
Being a Saturday girl in 'Woolies', Woolworth's Briggate store in Leeds in my case, was my first taste of paid work and quite a culture shock. My immediate boss ruled her department with a rod of iron and was far less forgiving of mistakes than any of my teachers. I was also in terror for the first few weeks of my colleagues, who had all left school at fifteen and were far more sophisticated and worldly wise than I was. Being at the bottom of the pecking order was a new experience.
The first draft of the article was almost a stream of consciousness piece, but I had to tone it down to avoid giving offence or even being sued! Suffice it to say, that I could have said a great deal more about the goings on than made it into print.
27 June, 2015 - There are 2 comments on this story
This has long been an invaluable resource for all of us interested in writing for the women's magazine market and I'm delighted to have been invited to make a guest appearance. You can see what I have to say by going to http://womagwriter.blogspot.co.uk/
24 June, 2015 - Make the first comment on this story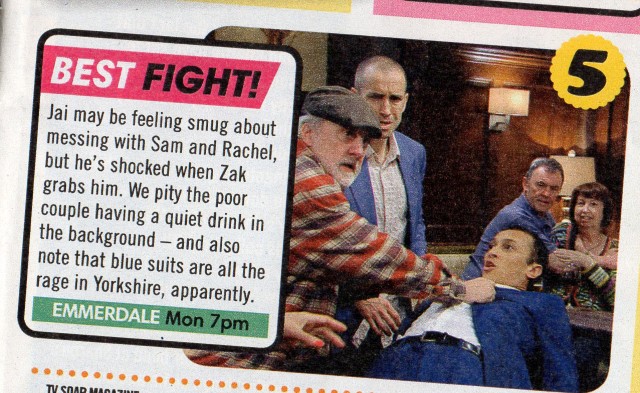 The life of a background artiste ('extra') is a very varied one, but we humble folk rarely make the pages of the television magazines. However, here I am! Filming a fight scene of any sort is always a complicated business and many 'takes' are done before everyone is satisfied. The only problem is that it becomes increasingly difficult to take it seriously.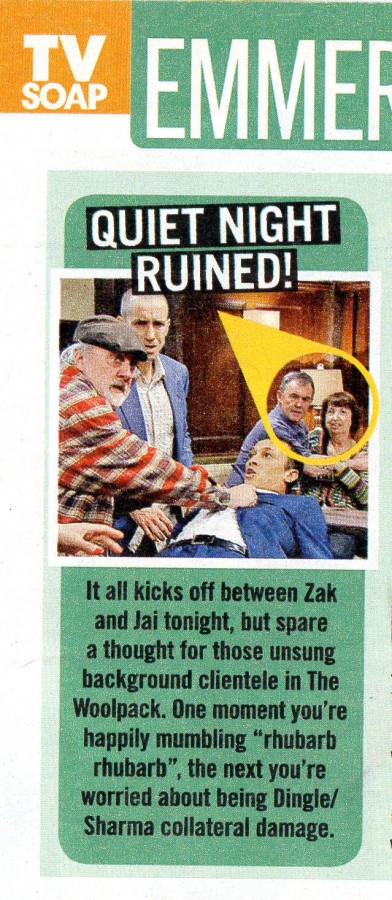 I love the caption to this one, although it's years since anyone said 'rhubarb'. With microphones so sensitive these days, we have to mime our imagined conversations. Even a bag of crisps has to be sucked rather than crunched!
15 June, 2015 - Make the first comment on this story
Check Out My eBooks
Blog Categories
Links
Live From Twitter