Hello, and thank you for visiting my site. I hope that you'll return often and always find something of interest about my world and what inspires me to pick up a pen. (This is a figure of speech, unfortunately. My handwriting is terrible!) Here's what I've been up to recently...
I've entered many writing competitions, been successful in some and gnashed my teeth over others. That said, it made a refreshing change to be invited both to come up with a theme and to judge a flash fiction competition for Erewash Writers. As well as offering authors the opportunity to publicise their books and competition winners to see their work published on line, EW donate part of the proceeds to charity each year. To learn more, take a look at http://erewashwriterscompetition.weebly.com/
As many of my stories have a twist in the tail (or tale?), the theme I set was 'Seize the day, but don't be surprised if it bites back!' Not surprisingly, entrants interpreted this in many different ways – serious, humorous and downright bizarre. I was delighted to send a copy of the omnibus edition of my short story collections to John Parker for his entry Just Desserts.  Andrew Campbell-Kearsey came a close second with The Truth Shall Set You Free and I should like to wish both these gentlemen all the best for their future writing.
31 July, 2014 - Make the first comment on this story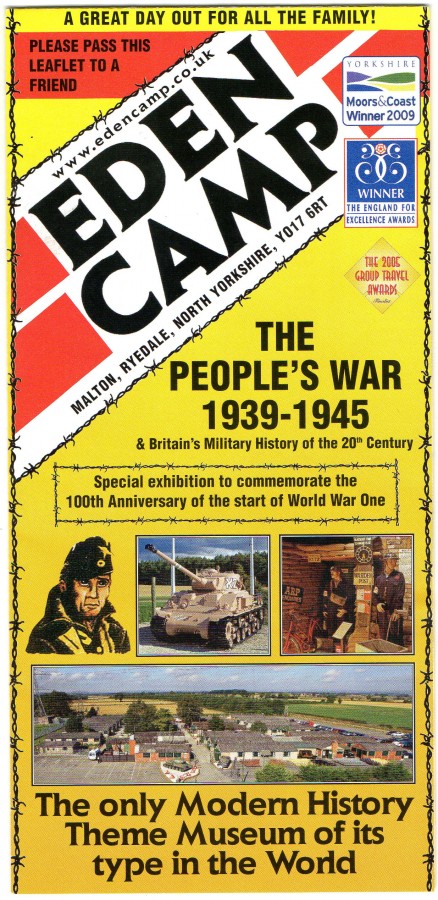 What a weekend this has been! Despite the sunny start to the day, Ripon Writers' Group's afternoon outing to Eden Camp coincided with spectacular amounts of rain falling from the skies of North Yorkshire. It's just as well that the museum is based in an old prisoner of war camp with most of the exhibits under cover. Opening and closing our umbrellas every few minutes or so, we splashed through the puddles as we dashed from hut to hut. Nevertheless, there was much to enjoy and I'd recommend a visit to anyone interested in modern history. Just check the weather forecast before you go!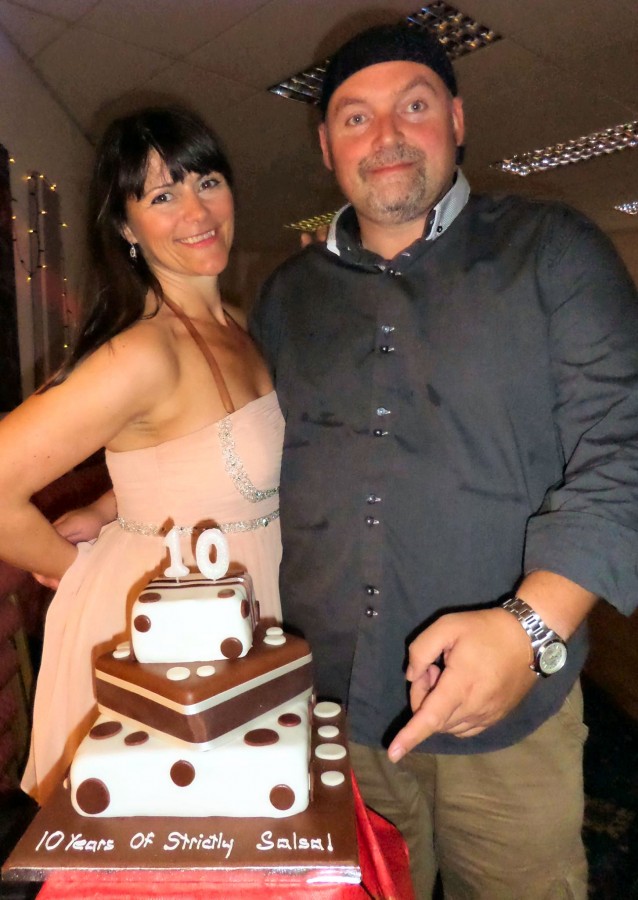 Dancing has been a big part of my life for the last five years, ever since I discovered the excellent classes run by Trisha Lee and her partner Andrew di Giorgio (Deej) and I was very happy to attend their 10th anniversary party.
With their Wetherby venue packed with Strictly Salsa members old and new, the atmosphere closely resembled a sauna. However, no one was in the least bit put off by that. If you look beyond the girl with the shiny hair in the foreground, you can see me dancing for once with my better half – he in a checked shirt. With salsa being such a sociable activity, it's the done thing to circulate and dance with as many partners as possible during the evening.
This being a party, though, there were also fun and games. I was happy to simper behind my fan during this one!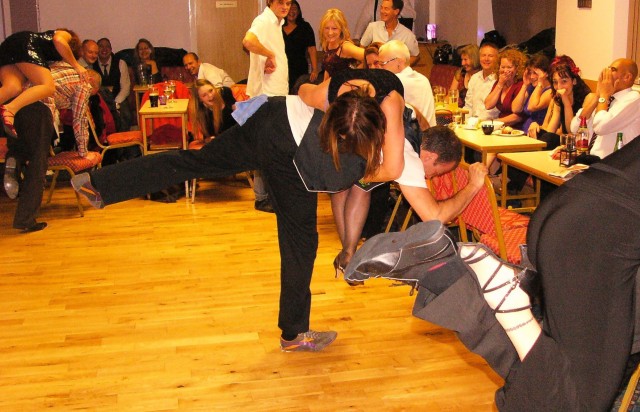 A really good time was had by all and everyone escaped unscathed apart from the usual bruises from flying elbows and gouges from high heeled dance shoes. (Just kidding?Well, actually no, but it's well worth it for all the pleasure we derive from our chosen contact sport!)
21 July, 2014 - Make the first comment on this story
The title of this post says it all, really. Well, not quite all. Creating an e-book with illustrations is much easier than laying out a print version.  However, here it is and I hope that all the people who've requested a 'real' book to buy will be pleased with it. It's been a labour of love on the part of my son Richard who, as ever, has  given me the benefit of his considerable technical expertise.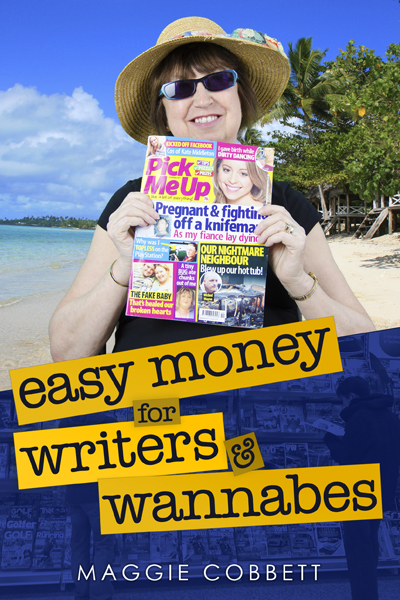 Illustrations for a print copy should ideally be of  a higher resolution than for an e-book, which isn't easy when photograph archives are being plundered. That's why the cover for the paperback has had to be different from (although still in the same spirit as) the original.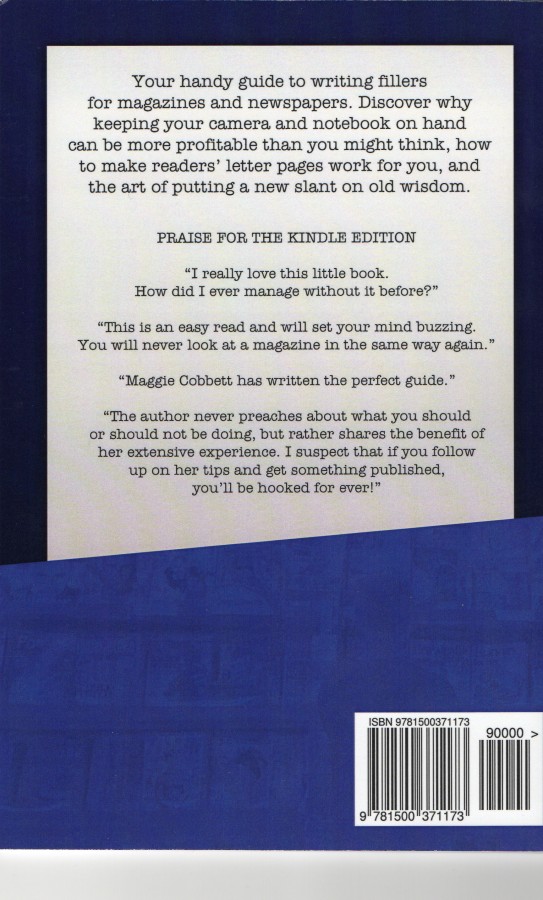 Bringing out the e-book first has given me the option of adding some reviews to the back cover. I hope that new readers will also submit their thoughts.
19 July, 2014 - Make the first comment on this story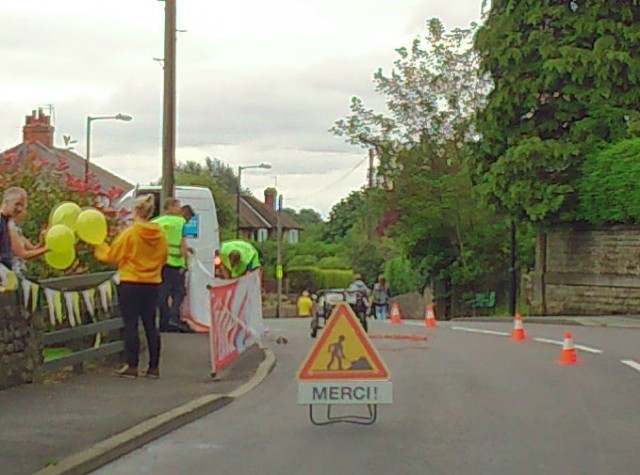 What a weekend this has been! French workmen were out in force setting up the sponsors' banners along the route before most of the locals had left their beds. Chosen to host Le Grand Départ, Yorkshire certainly pulled out all the stops and Ripon was determined not to be outdone. Our little city was awash with bunting and yellow bicycles.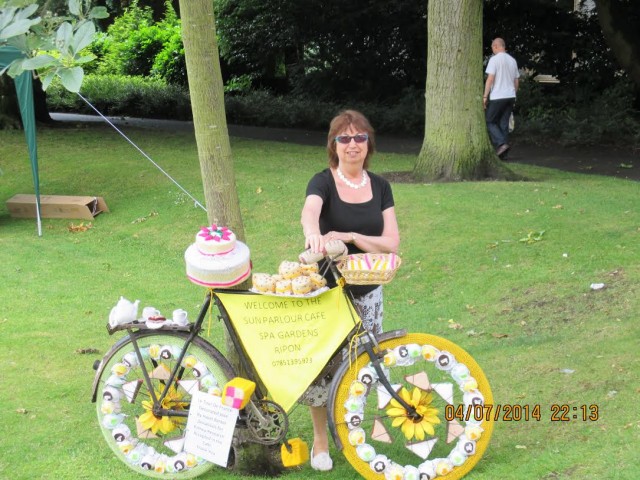 This wonderful bicycle can be seen outside the Sun Parlour café in the Spa Gardens.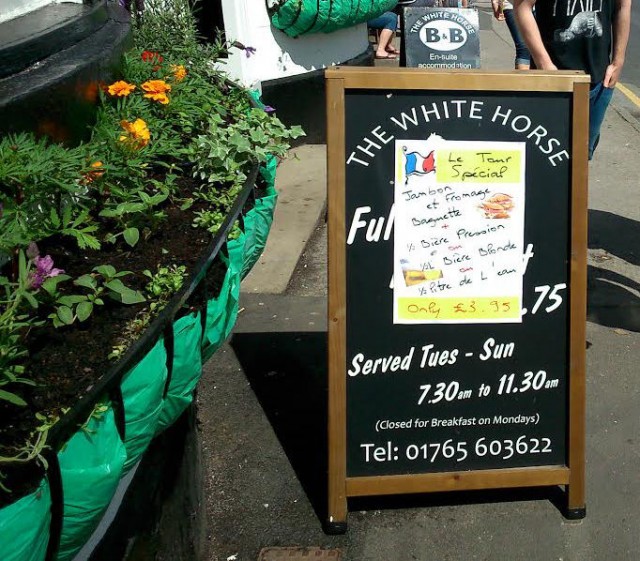 Many local businesses were keen to offer their products à la française.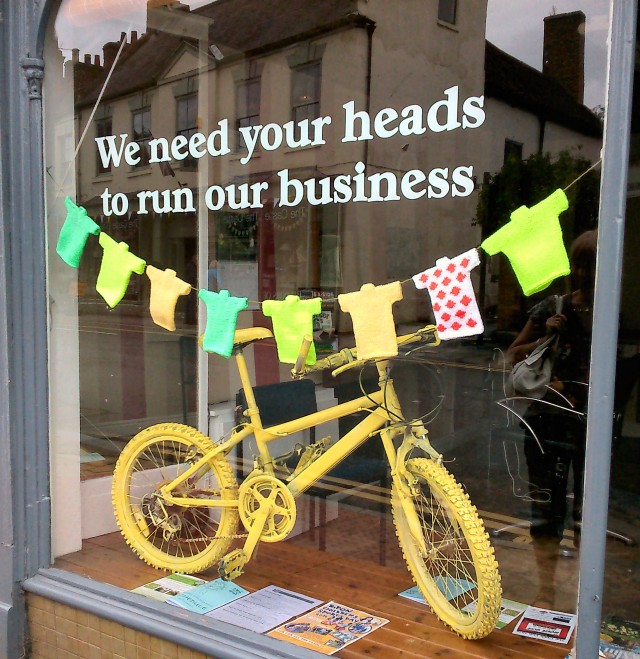 Even the barber's shop patronised by the Cobbett men wasn't going to be left out.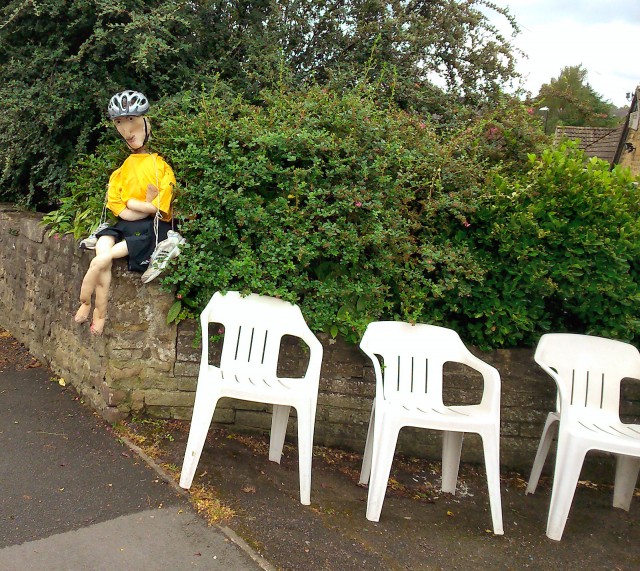 People found all kinds of ways of marking their pitches for the race!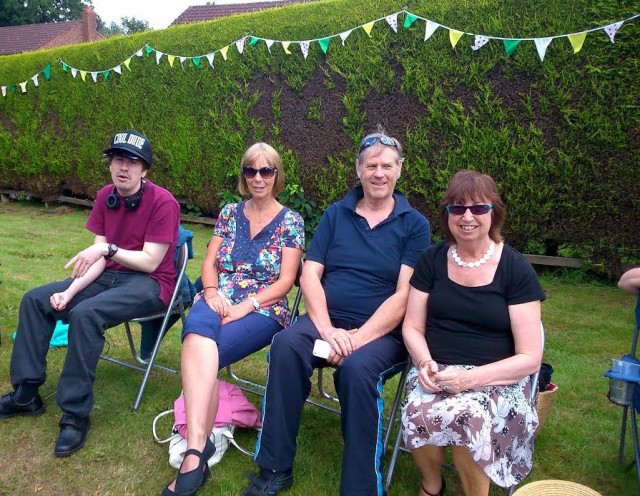 When the route through Yorkshire was published, I could hardly believe my eyes. Having watched the Tour de France year in and year out on television, I discovered that it was actually going to pass the top of our street! After a delicious barbecue with friends, we only had to carry our chairs a couple of hundred yards or so and take up our positions.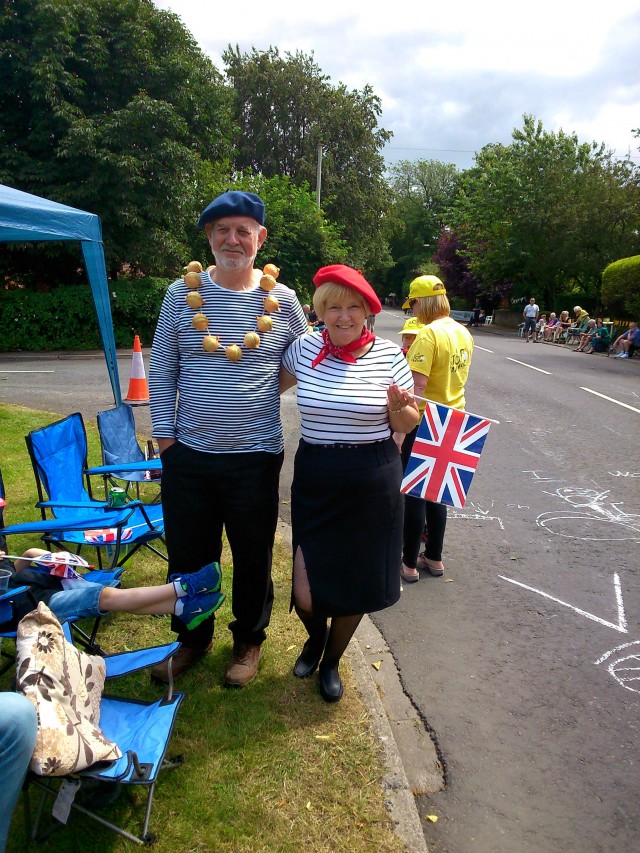 Blessed with good weather, we rather regretted not having dressed up for the occasion like some of our neighbours. Don't they look splendid! It was a long wait in the strong sunshine and the sponsors' caravane that preceded the arrival of the cyclists, colourful though it was, was rather a disappointment to the younger children, poised to collect the freebies they'd been told to expect. (The Fan Pack van had pulled up earlier on but found no parents willing to lash out £20 without even knowing what was inside the packs on offer.) Still, with many miles already behind them and through crowds of spectators that had topped the wildest estimates, we thought that maybe supplies were close to exhaustion by the time the caravane reached Ripon.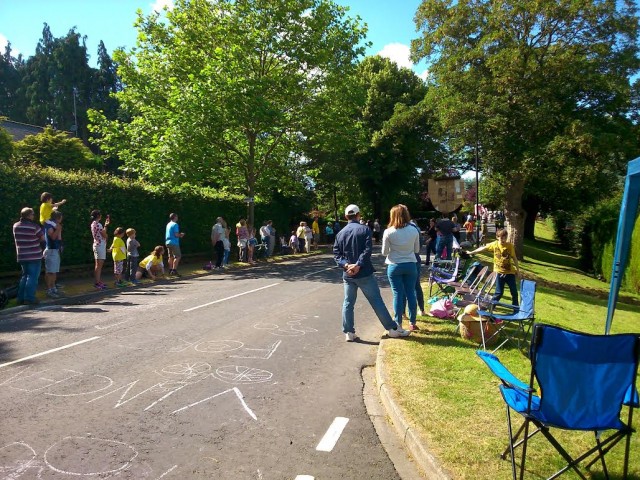 Rumours flew around and anticipation mounted. The riders had reached Middleham, Masham, West Tanfield, North Stainley and…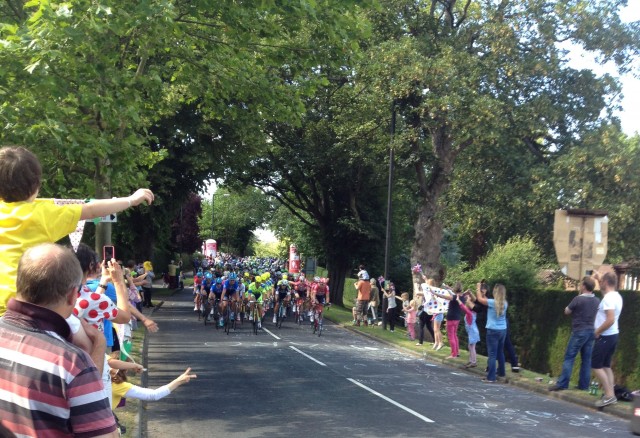 Suddenly  a loud cheer went up and here they were!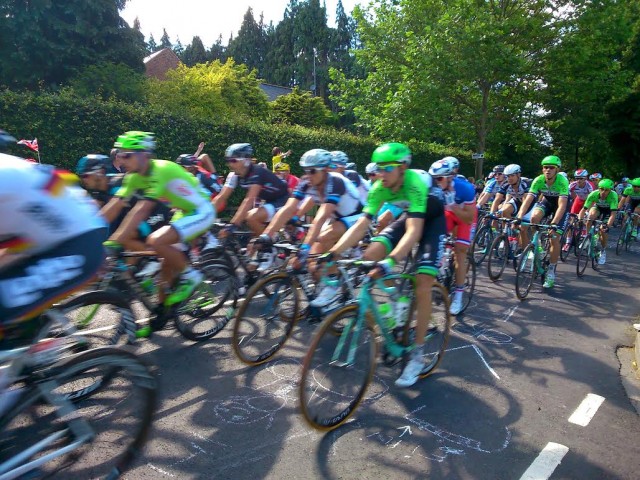 With a flat surface that must have provided some relief for their tired legs, they passed by us in a flash on their way to the bypass and the final stretch of their journey to Harrogate.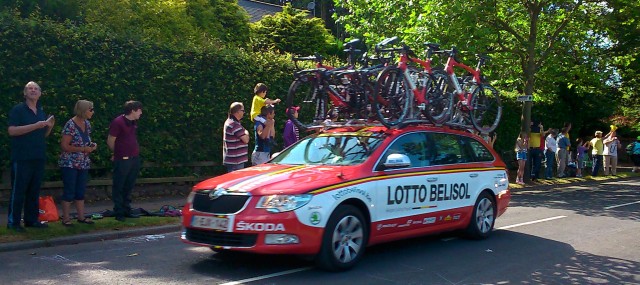 Every team had plenty of back up, including spare bikes, and they needed them. A couple of riders came to grief just after they passed us and had to negotiate a sharp bend onto the main road out of Ripon.
Was it all worth it? Definitely. I've never seen such enthusiasm in Ripon before for any event. I think most of the population turned out to watch the race and there were shenanigans in and around the Market Place all weekend, including a huge screen, stalls, games for the children and live music. Vive le Tour! Vive le Yorkshire!
7 July, 2014 - There are 4 comments on this story
Delighted to be among the top 25 walk ons supplied by fbi, the casting agency I work for! If anyone would like to join us, our agent's books are currently open.
http://www.fbi-agency.co.uk/photos.html
18 June, 2014 - Make the first comment on this story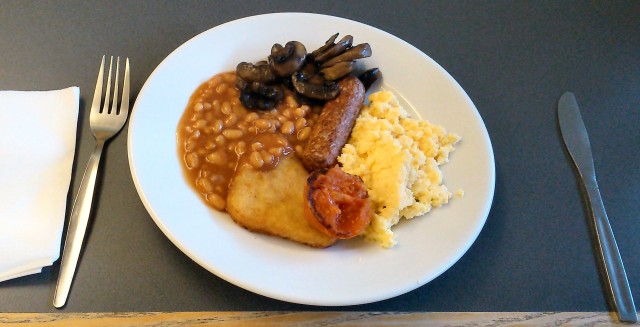 For those of us with a 7.30 call time, every morning out at the Emmerdale village set begins with a hearty breakfast – vegetarian in my case – from Griselda and her team in the catering van. With that barely digested, we're then whisked off to the Costume department for choices to be made from the clothes that we 'extras' have brought along with us. (Only people about to play uniformed parts are issued with outfits.) We were due to film scenes for more than episode today, so quick change routines were going to come into play.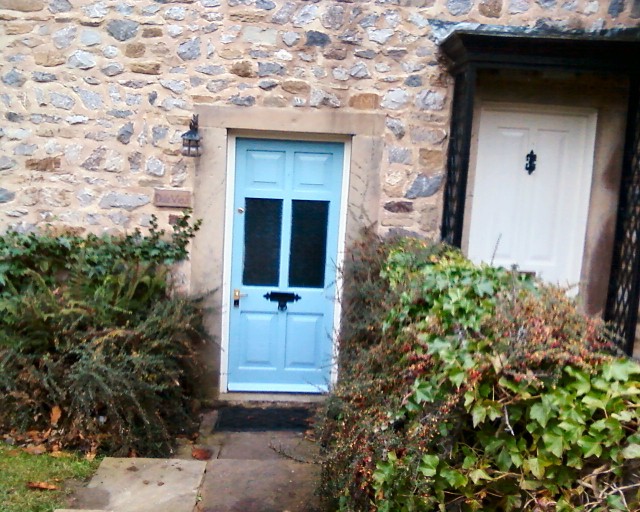 When not required on set, we generally spend most of our day 'relaxing' in Dale View, the cottage currently rented by Andy Sugden aka Kelvin Fletcher. Today, fortunately, the action was all taking place outside, so we didn't have to move out.
I can't, of course, divulge what the cast members were up to today or even who was there, but my day was a fairly standard one; walking up and down Main Street, sitting outside The Woolpack and then in the sunshine outside the café. Tough job, but someone has to do it! Towards the end of the afternoon, the sun kept appearing and disappearing, which caused problems for continuity and therefore delays with the filming. I got back to the studios in Leeds about 12 hours after I'd left them this morning, so it was quite a long working day. Fun, though, as always!
16 June, 2014 - Make the first comment on this story
Check Out My eBooks
Blog Categories
Links
Live From Twitter