Hello, and thank you for visiting my site. I hope that you'll return often and always find something of interest about my world and what inspires me to pick up a pen. (This is a figure of speech, unfortunately. My handwriting is terrible!) Here's what I've been up to recently...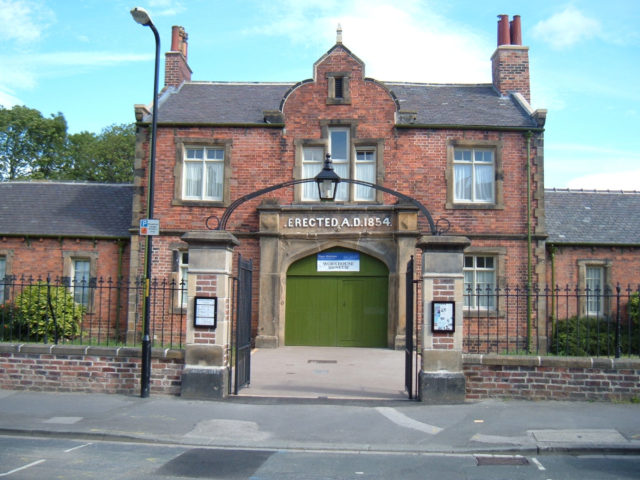 The thousands of destitute people who entered the Ripon workhouse as a very last resort would have been amazed to see its transformation into a highly rated visitor attraction. Now open for the 2019 season, it has a lot to offer for individuals, families or groups. Activities for children are a particular feature, especially during the school holidays, but are offered to school parties during term time as well.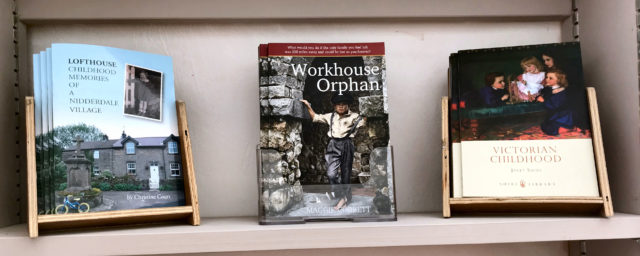 Having spent a good deal of time in the Ripon Workhouse Museum whilst researching my latest book, I'm delighted to see copies now on sale in its well stocked shop. I'm looking forward to doing a signing session later on in the year.
15 February, 2019 - Make the first comment on this story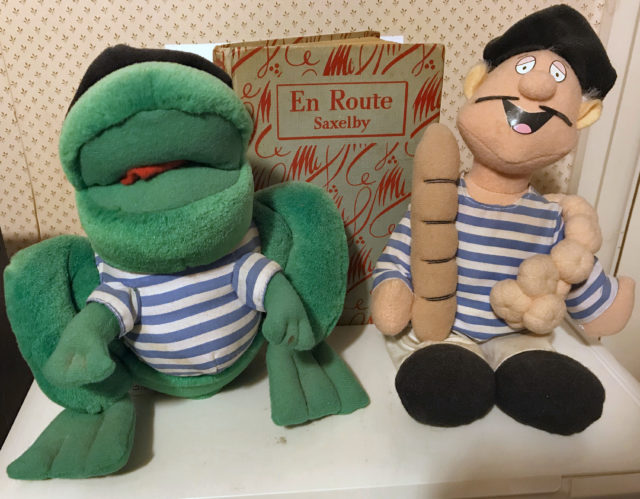 It's fun to look back on my initiation into the French language. The textbook issued to me in the First form had been written in the late 1930s and did nothing to dispel the stereotypes I already had in my mind. Reprinted many times but not updated, it was still in circulation well into the 1960s.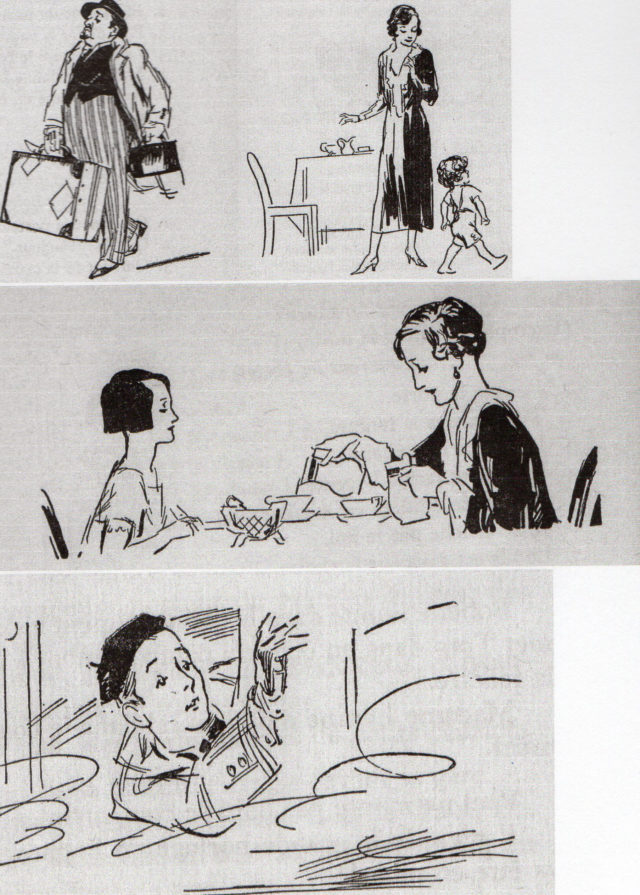 Grammar and the acquisition of vocabulary were very much to the fore at my school in those days, with speaking almost an optional extra. This goes some way to explain the difficulties experienced by my characters Daisy, Kate and Ronnie when they found themselves in a nightmare scenario rather than the innocuous 'international work camp' that they had signed up for. Not understanding what was going on around them for much of the time, they didn't know that they should have run for their lives while they had the chance.
The prequel to 'Shadows of the Past' will be available as a free download. WATCH THIS SPACE!
10 February, 2019 - Make the first comment on this story

Always pleased to support the Swanwick Writers' Summer School in any way I can, I'm delighted to have the opportunity to repeat a workshop that has been very successful in the past.
Money isn't everything, I know, but it certainly helps. 'Easy Money for Writers & Wannabes' has been described as the gift that keeps on giving. If you haven't already got a copy, why not give it a try? You won't lose by it.
10 February, 2019 - Make the first comment on this story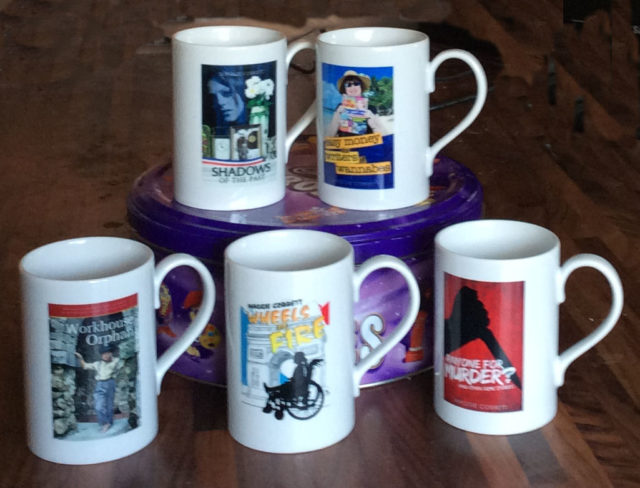 I'd wondered how my nearest and dearest might top last year's charm bracelet, which featured several of my books, and now I know!
These mugs will certainly be accompanying me to next year's literary events!
(Apologies for the quality of the image, which is due to my lack of skill at photography and no reflection on the print shop that produced them.)
27 December, 2018 - Make the first comment on this story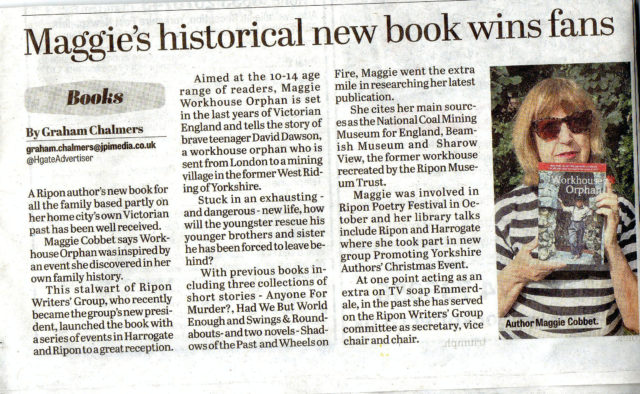 Thank you, Graham. Your unflagging support for the creative members of our community is always very much appreciated.
6 December, 2018 - Make the first comment on this story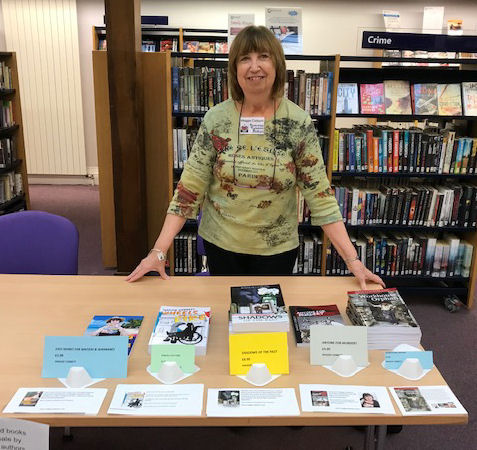 The weather outside Harrogate Library was horrible, but inside all was warm and cosy. Fellow PYA members Neeley Wickes, Marla Skidmore, John Jackson, Edwin Rydberg, Brian Pentelow, Darren Walker and I set out our stalls and looked forward to a few hours of discussing our books with the public and – eternally optimistic – going home at the end with empty bags. It didn't quite work out like that, but I sold a fair few of mine and met some very interesting people.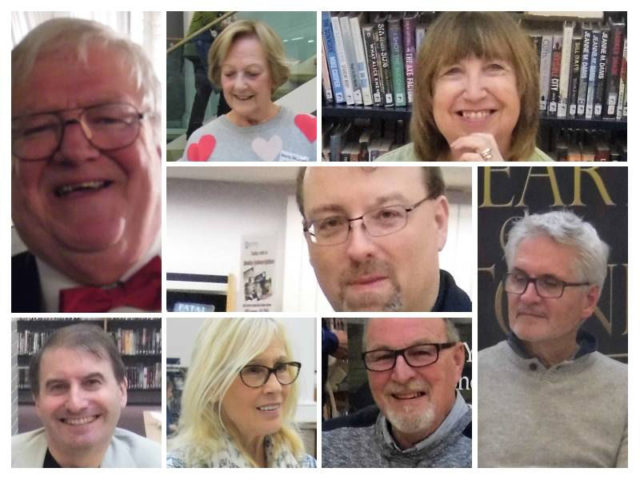 I'm indebted to John Jackson for this wonderful collage of the PYA members selling their books today.
The presence of the Friends of Harrogate Library with their pop-up cafe (and good selection of delicious cake!) was very welcome and I was fascinated by the skills of the ladies from Harrogate Embroiderers' Guild, who were displaying their work and offering the opportunity to have a go. Thanks are also due to the talented gentleman who played seasonal music for us throughout the event. Sorry I neglected to get his name.
1 December, 2018 - Make the first comment on this story
If you scroll down, you'll discover that the outfit featured was concocted for the 1940s disco at this year's Swanwick Writers' Summer School. Amit (AA) Dhand was the guest speaker I'd recommended to the Committee, having met him previously at a York Writers meeting. His powers of oratory are as great as his books and, despite the grim nature of the topics he writes about, he could easily have a second career as a stand up comedian. He was a huge hit at Swanwick and the queue to buy his books stretched back from the information room to the bar. (Fellow Swanwickers will know just how far that is!)
Andy Hamilton and Bob Pegg are both old favourites of mine, my admiration for Bob going right back to my teenage years.
As for the newspapers, well, I admit to being rather tongue in cheek on that topic!
22 November, 2018 - Make the first comment on this story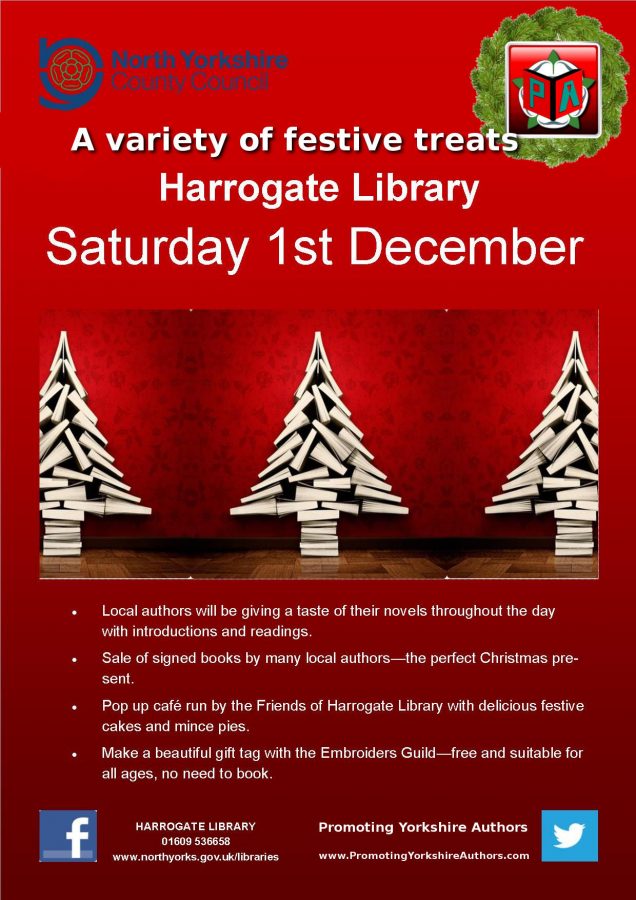 Looking forward very much to being one of the featured authors!
21 November, 2018 - Make the first comment on this story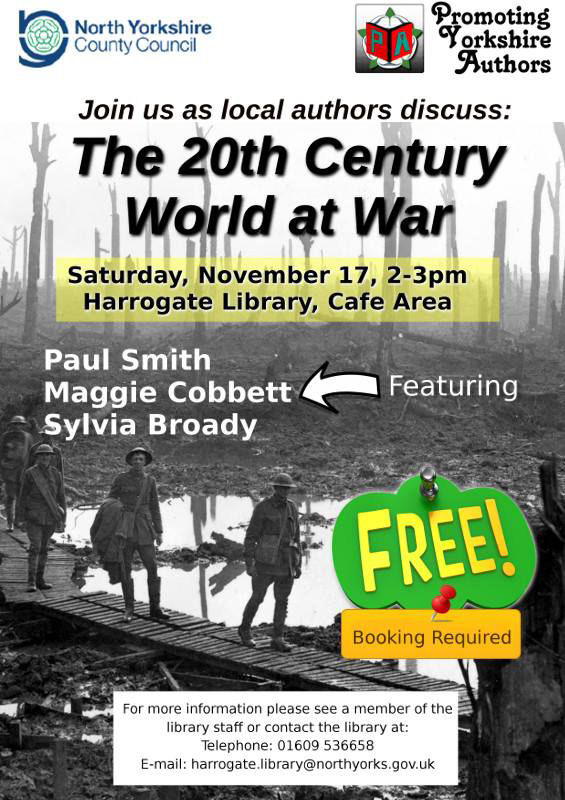 15 November, 2018 - Make the first comment on this story
I've never been prouder of my adopted city than over the last couple of weeks. An angry comment from a veteran to Councillor Stuart Martin last year about the dismal effort made to commemorate Remembrance Day has led to an explosion of red all over the Ripon district. He and the indefatigable Hazel Barker have spearheaded a tremendous community effort. Well over 50 000 knitted and crocheted poppies, produced and sewn onto netting by many willing hands, lined the route from the Cenotaph to the Cathedral in preparation for Sunday's parade. Not only that, they'd spilled out into the Spa Gardens, were to be seen in every shop window, all over the Market Place and the Town Hall… I could go on and on! All the stops were pulled out at the Cathedral too, with its Fields of Mud installation (the magnificent creation of local artist Dan Metcalfe), Wall of Remembrance, poppies cascading from the pulpit (and just about everywhere else) and silhouette soldiers on guard. Roundabouts and other entry points to the city sported large wooden poppies produced by the JennyRuth workshops.
Memories of the Concert of Remembrance will stay with me for a long time and not just because my eyes were wet for most of it. During the readings and while the Dishforth Military Wives, Cathedral Youth Choir and Combined Ripon Primary Schools sang and Ripon City Band played, the names of the fallen were scrolling up endlessly on a screen above their heads. All the surnames were local ones, often repeated, which really brought home the losses to individual families in a community that only numbered around 10 000 at that time.
A fabulous light show projected onto the west facade of the Cathedral attracted large crowds on several evenings. Photographs of soldiers and their horses alternated with displays of poppies and lines from well known war poems. Wilfred Owen wrote some of his best while stationed in Ripon, which was home to a huge military camp throughout the hostilities.
Ripon's contribution to the centenary of what we now call the Great War has been recognised all over the UK and beyond, featured in both local and national news broadcasts and LEST WE FORGET was on everyone's lips.
12 November, 2018 - Make the first comment on this story
Check Out My eBooks
Blog Categories
Links
Live From Twitter