Hello, and thank you for visiting my site. I hope that you'll return often and always find something of interest about my world and what inspires me to pick up a pen. (This is a figure of speech, unfortunately. My handwriting is terrible!) Here's what I've been up to recently...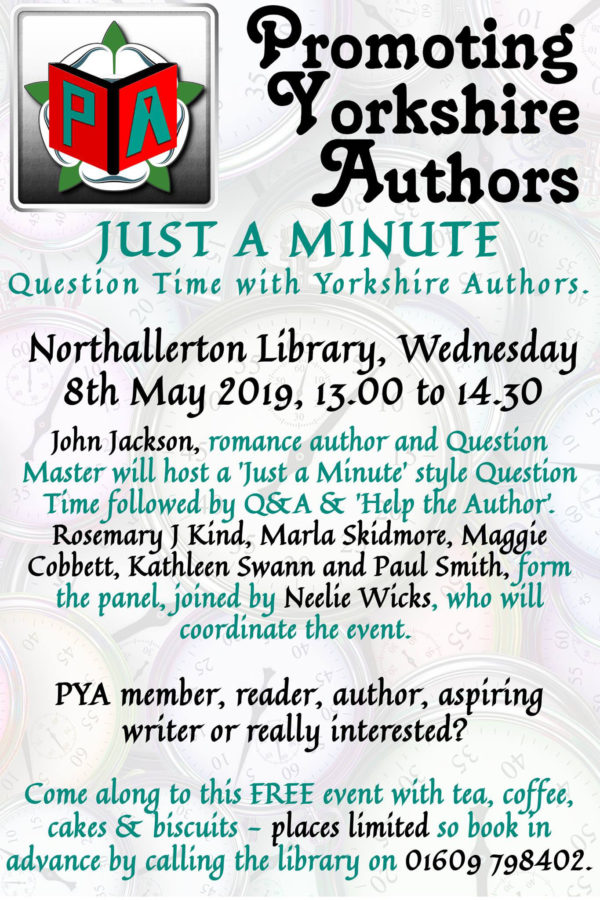 Two very different events and I'm looking forward to participating in both. I'll let you know later how it all went!
7 May, 2019 - Make the first comment on this story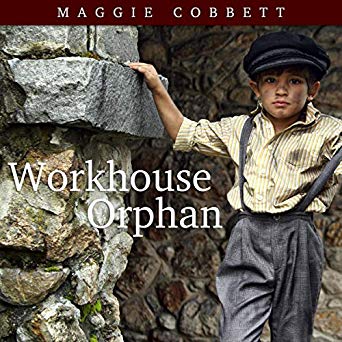 It's taken a while, but it's finally here. (Scroll down to see the post about the recording.)
If you're already familiar with the book, you'll notice something different about the cover of the audio version. Yes, it's square! That's a requirement of ACX and involved quite a lot of jiggery pokery with the original.
A free sample is available to listen to on Audible and I do hope that it will stimulate bumper sales. You can find it by copying and pasting the following link: https://www.audible.co.uk/search?keywords=Maggie+Cobbett&ref=a_hp_t1_header_search
I also have a few free promotional credits to give away on a first come, first served basis. If you'd like one and would consider writing a review, please get in touch.
23 April, 2019 - Make the first comment on this story
Promoting books is just as hard, if not harder, than writing them and I'm always keen to try out new ways of doing so.
Following the advice of other PYA (Promoting Yorkshire Authors) members, I gave BookHippo a try, succeeded at my second attempt and am now proud to be one of its featured authors!
BookHippo (unlike many other promotional websites) makes no charge, although donations are requested in order to keep on expanding.
18 April, 2019 - Make the first comment on this story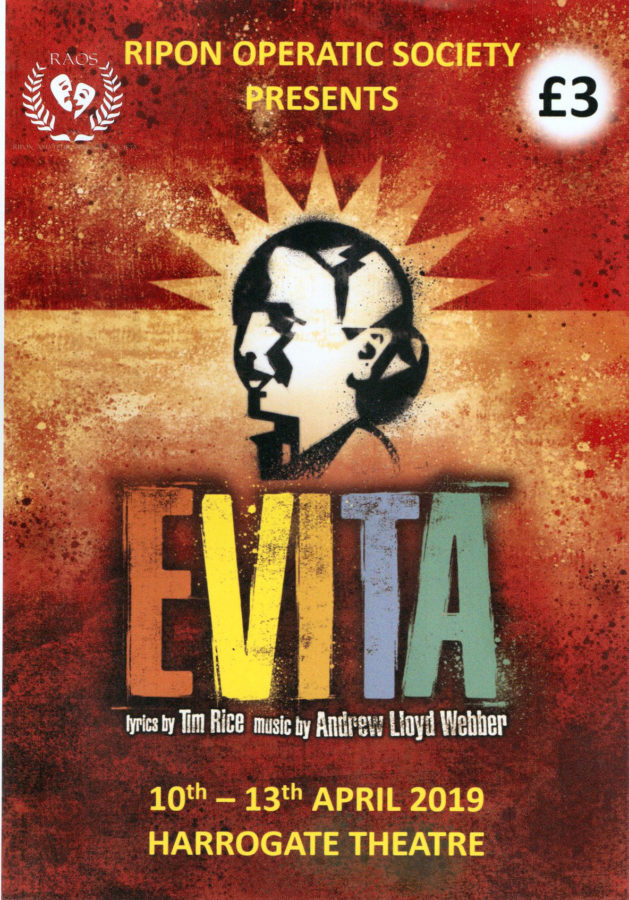 I always enjoy a good musical and the Ripon Operatic Society's production of 'Evita' was no exception. So good I saw it twice, in fact. Once at the dress rehearsal and again later in the week.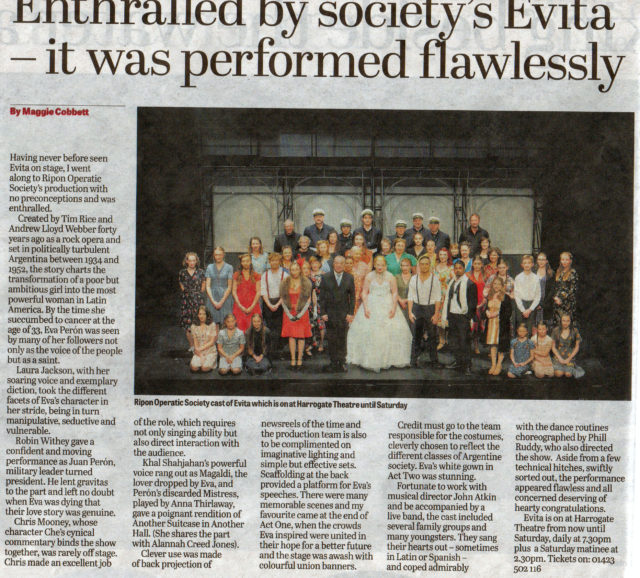 It was my absolute pleasure to review the show for the local papers. This is how my review appeared, only lightly edited. The Society has the full version, but I'd be happy to send a copy to anyone else who wishes to see it.
13 April, 2019 - Make the first comment on this story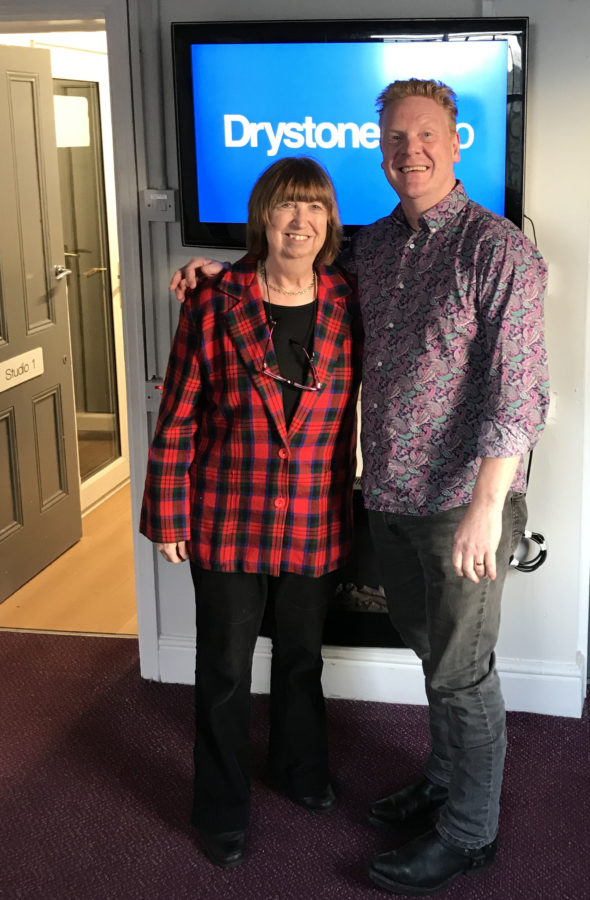 Last night saw me being interviewed for David Driver's show, the Writers' Bookshelf. Knowing that the programme ran for two whole hours, I was very nervous but needn't have been. David was the perfect host and put me at my ease straight away. A few minutes into the programme, I'd almost forgotten that I was on air and we were chatting away like a couple of old friends in a pub.
David had certainly done his homework and asked me about many other aspects of my life as well as my books. Our conversation was interspersed with some of my favourite tracks too, which allowed time to relax and have a sip of water.
Drystone Radio broadcasts on 103.5FM to South Craven and the Yorkshire Dales providing a local resource for information, events and great music. A podcast of my interview will be available for three weeks from drystoneradio.com/ondemand.
3 April, 2019 - Make the first comment on this story
I'm always happy to support other writers and the following is a cover reveal for fellow PYA member K.S.Marsden. Good luck with it, Kelly!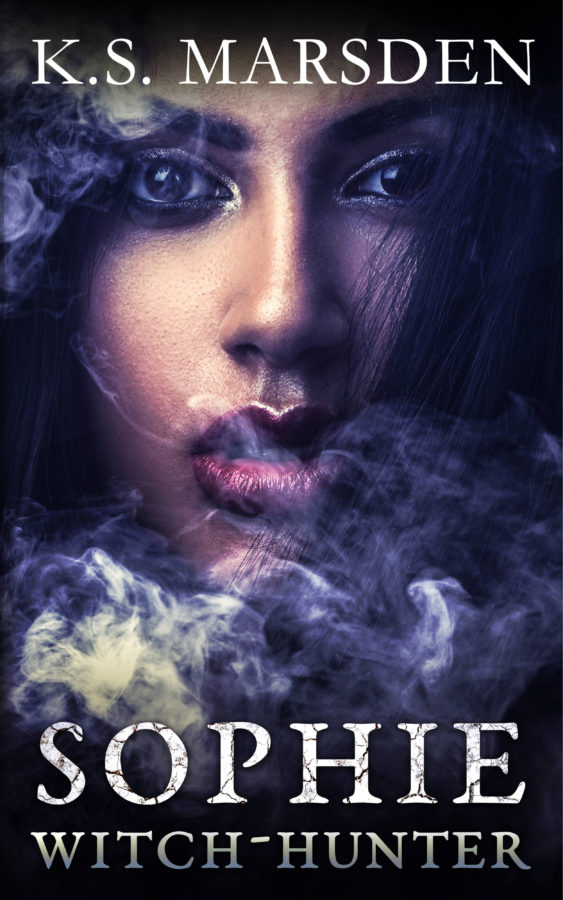 Sophie: Witch-Hunter
K.S. Marsden
Synopsis
Everyone will betray you…
Sophie has always had a high opinion of herself. She is smart, beautiful, and meant for something more than a mundane, human life.
From a young age she's had to weigh duty against selfish desires. Her new friend Izzy starts to break down her carefully-constructed walls, and makes Sophie question everything she thought she knew.
With witch-hunters and witches vying for a place in her future, Sophie has to decide who she can trust.

This is a prequel to the Witch-Hunter trilogy, and contains spoilers from the very beginning.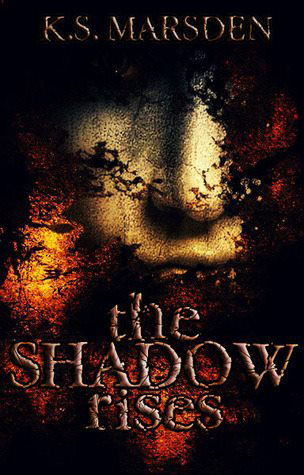 We highly recommend you read The Shadow Rises, before finding out more about everybody's favourite cold-hearted bitch.

Book Links:
Goodreads: https://www.goodreads.com/book/show/42420592-sophie
As stated, this is not intended to be a stand-alone, and relies on knowledge of the Witch-Hunter world.
If you have not yet read The Shadow Rises (Witch-Hunter #1), you can pick it up for FREE.
The Shadow Rises (Witch-Hunter #1)
When a new witch threat rises, only Hunter Astley can stop them…
In the face of dark magic and evil witches, a secret witch-hunting society works tirelessly to keep them at bay. The Malleus Maleficarum Council have strict rules and practises for eradicating magic.
Due to their work, witches have been almost forgotten, relegated to myth; but rumours are starting to emerge of a new power that will throw the world into chaos.
As the only 7th generation witch-hunter, Hunter Astley is the best the MMC has to offer. With the help of his colleagues, it's a race to track down this new threat and stop them… in any way he can.
Part one of the Witch-Hunter trilogy.
Free download from most ebook retailers.
Book links:
Goodreads: https://www.goodreads.com/book/show/17972985-the-shadow-rises
Amazon US: https://amzn.to/2TDaFBp
Amazon UK: https://amzn.to/2JwbPOx
Barnes & Noble: https://bit.ly/2MVK8g5
Smashwords: https://bit.ly/1F0pCQh
iTunes: https://apple.co/1AOiozb
Google Play: https://bit.ly/1DuvhLX
Kobo: https://bit.ly/2SnnNhD
Also available in Audiobook:
Audible US: https://adbl.co/2Od9NRe
Audible UK: https://adbl.co/2xfL1J9
29 March, 2019 - Make the first comment on this story
This should be a fun event. Please save the date.
27 March, 2019 - Make the first comment on this story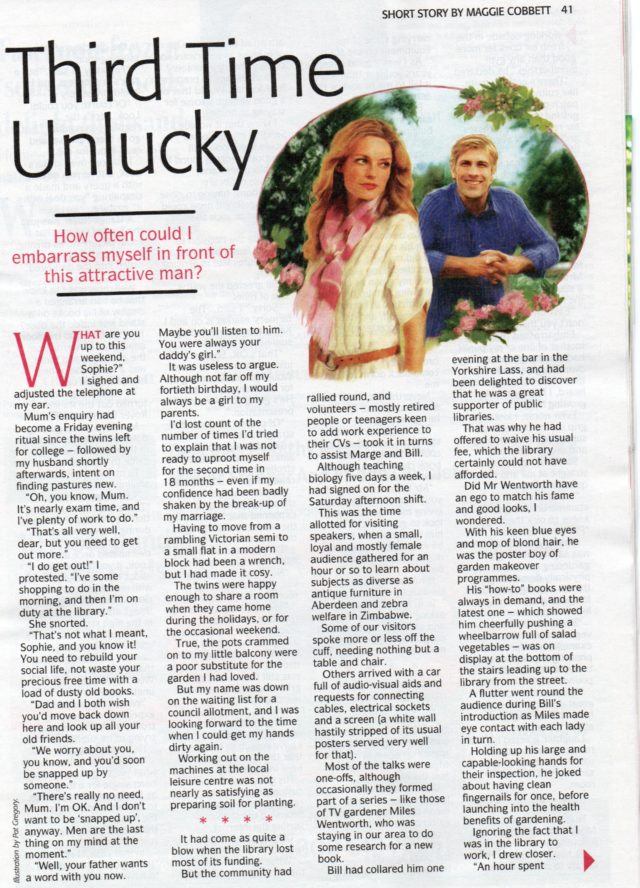 As I was a great admirer of the late Geoffrey Smith, it was probably only a matter of time before a television gardener took centre stage in one of my short stories.
Originally entitled 'Just the Ticket', this is my latest contribution to the hallowed pages of The People's Friend. Rejected the first time round because of an 'information dump' about volunteering in a hybrid local library – something I'd recently begun to do when I wrote it – the revised version met with approval and appeared on the shelves of our local W.H.Smith today.
The novelty of seeing my work in print has never worn off and I hope it never will.
27 March, 2019 - Make the first comment on this story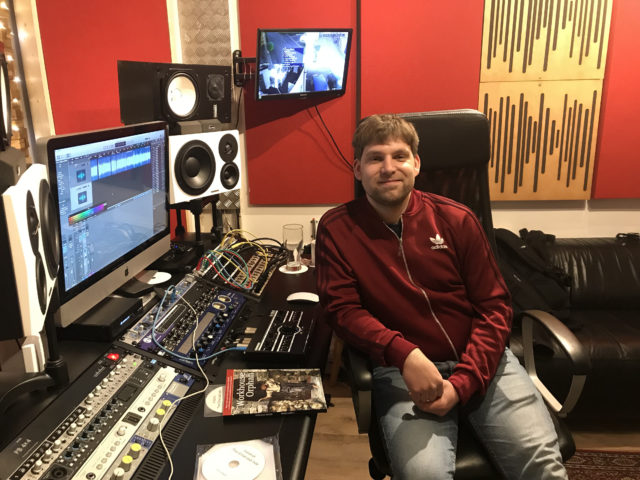 Ebooks? Paperbacks? What next? Following a strong recommendation from a writer friend, I've been spending a couple of hours on alternate Mondays in the Melrose Yard Studios in York. Sam Holdstock could not have been more patient or encouraging to a novice and the recording of 'Workhouse Orphan' is now complete. Watch this space for the release of my first audio book!
26 March, 2019 - Make the first comment on this story
The York Literature Festival offered an opportunity to writers to offer their wares for sale in the central library (York Explore) this year. Paul Smith, Neelie Wicks, Rosemary J. Kind and I shared a table to represent PYA (Promoting Yorkshire Authors).
24 March, 2019 - Make the first comment on this story
Check Out My eBooks
Blog Categories
Links
Live From Twitter