Hello, and thank you for visiting my site. I hope that you'll return often and always find something of interest about my world and what inspires me to pick up a pen. (This is a figure of speech, unfortunately. My handwriting is terrible!) Here's what I've been up to recently...
Well, reviewing 'Oliver', actually. It's always a relief to see a piece only lightly edited when it appears in the press and makes sitting up into the early hours to meet the deadline very well worthwhile.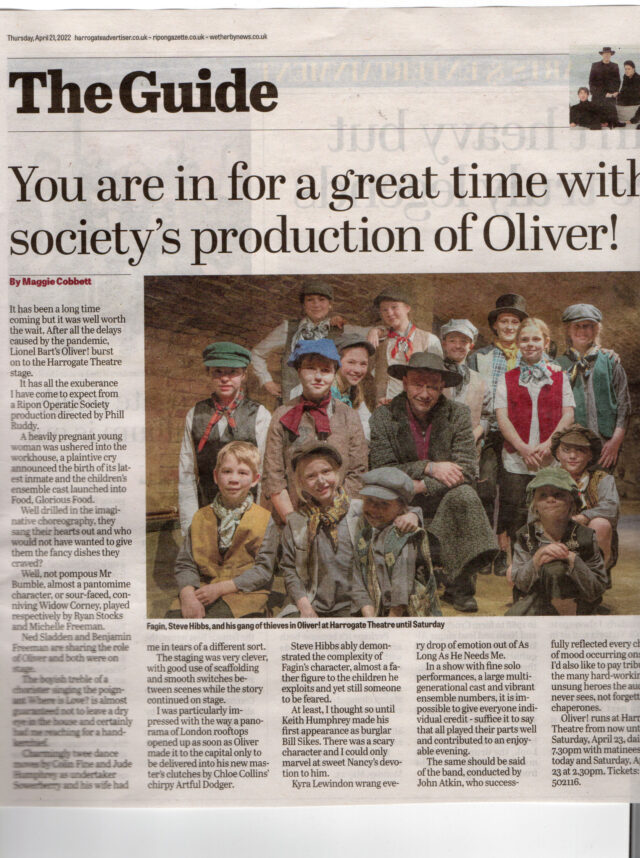 In this case, I was particularly happy to volunteer my services and very much enjoyed attending the dress rehearsal in order to get the review written in time to help with marketing the show. It's been 16 years since I trod the boards with RAOS (as one of the mamas in 'Fiddler on the Roof') and almost as long since I helped out backstage as a chaperone, but I have very fond memories of the people I worked with at that time and the fun we had. Quite a few of them are in the current show and it was good to see them again.
21 April, 2022 - Make the first comment on this story
The Stray Ferret isn't, as some people believe on first sight, an animal charity. It's an excellent media outlet for local news – local being Harrogate (hence the Stray) and district. With Ripon situated only eleven miles from Harrogate, we get a good amount of exposure and our local correspondent, Tim Flanagan, has done me proud this time.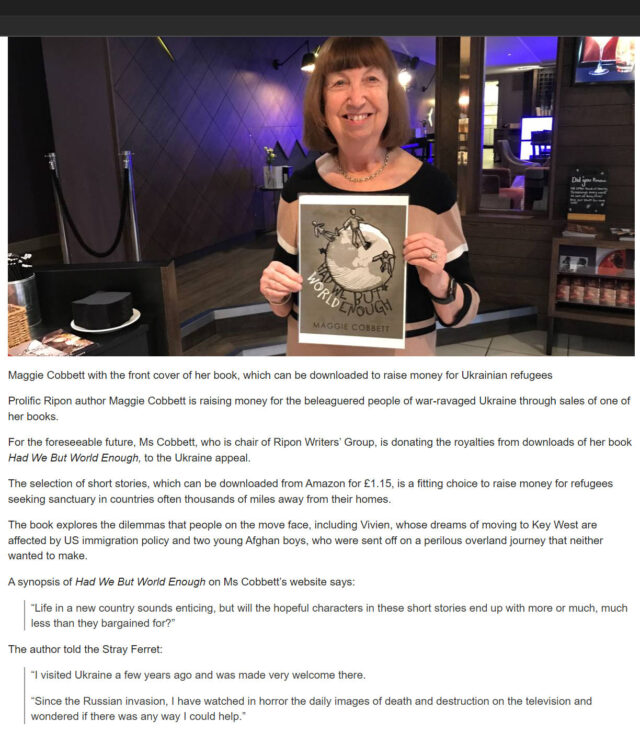 19 April, 2022 - Make the first comment on this story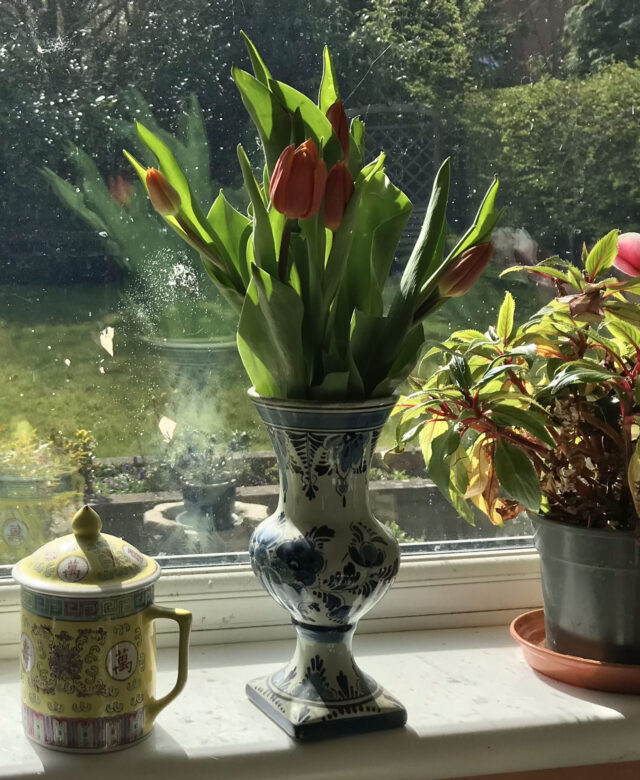 Tulips from Amsterdam? Well, not exactly, but the Delft vase they're standing in was bought over 50 years ago for my mother. She loved it and so do I, as it's very much associated with my memories of happy times spent in the Netherlands.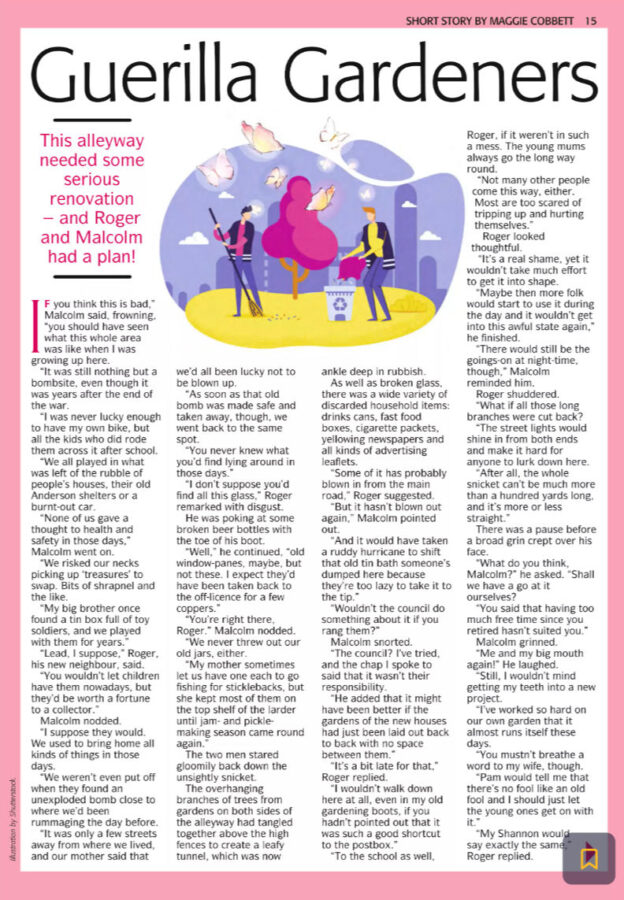 By coincidence, my latest published story also features flowers. Inspired by news stories of individuals and groups taking it upon themselves to beautify neglected areas, I wrote about two doughty retired gentlemen's transformation of a derelict ginnel/alley/snicket (or whatever you call it in your part of the world) for the benefit of their community.
Baffled by the accompanying illustration? Well, so was I, but that is none of my doing. Once a story is sold, how it is presented is up to the editorial team.
17 April, 2022 - Make the first comment on this story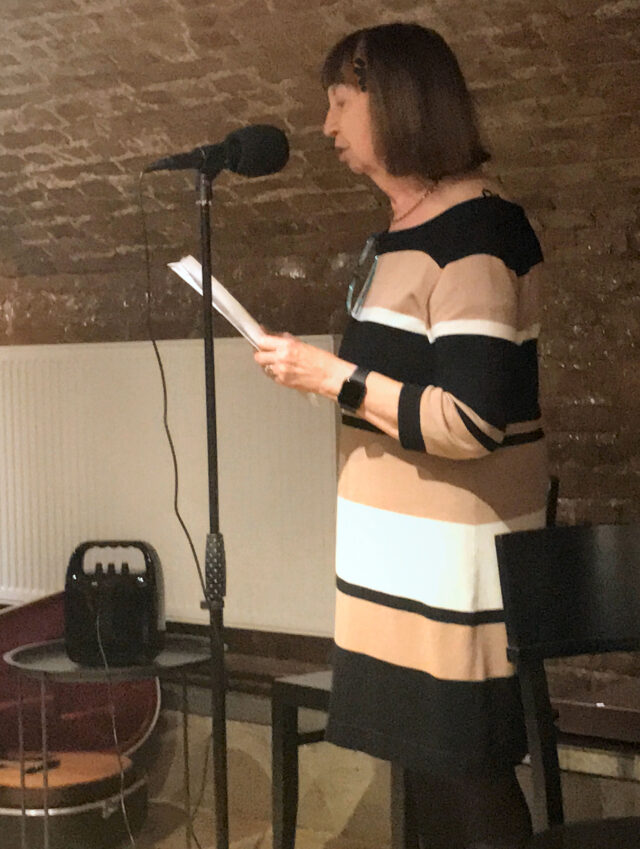 The second open mic evening in the Curzon Cinema's 'Cavern of Creativity' went very well. Most of the people who came along were keen to read and – in the case of The Wandering Man – sing what they had been working on. A large glass of rosé inspired me to read a poem about the failures of Care in the Community as well as perform a comic number about an unfortunate encounter between an unpleasant young tourist and the Ripon Hornblower. ('Gary and the Horn' was written many years ago by the late David Andrews, a past member of Ripon Writers' Group.)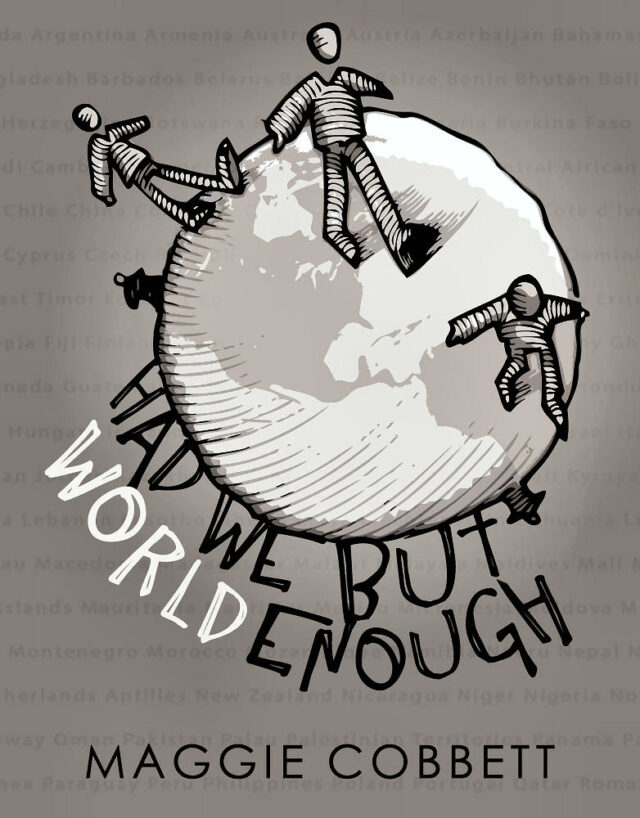 I also took the opportunity to mention that, for the foreseeable future, any royalties from my 'Had We But World Enough' collection will be donated to a charity helping Ukrainians displaced from their homes. It can be downloaded from Amazon for considerably less than the price of a takeaway coffee.
6 April, 2022 - Make the first comment on this story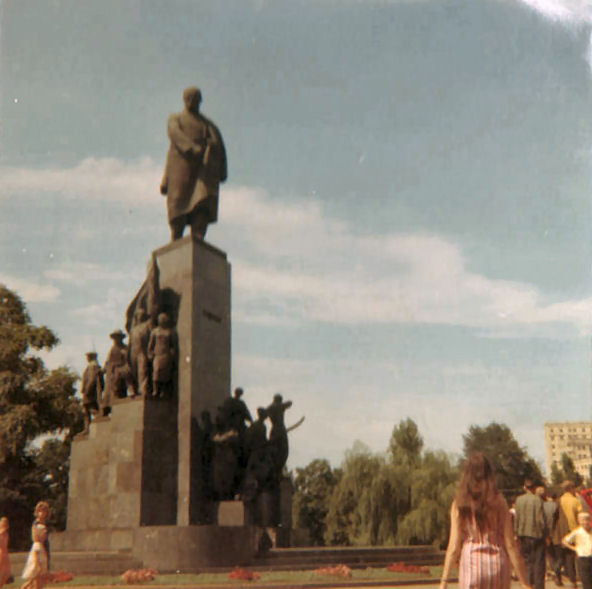 Very saddened by the horrific events unfolding in Ukraine, I've just been looking at some photos of happier times. Aged nineteen, I joined a group of fellow students in an epic road trip that included two of the cities currently under attack. Above, you can see me (long hair and striped frock) gazing up at the Taras Shevchenko (poet and writer) monument in Kharkov/Kharkiv.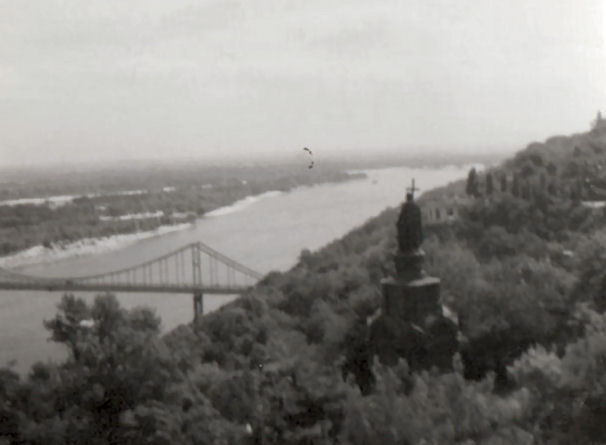 One of my happiest memories is of crossing the pedestrian suspension bridge in Kiev/Kyiv leading to the 'island of recreation'.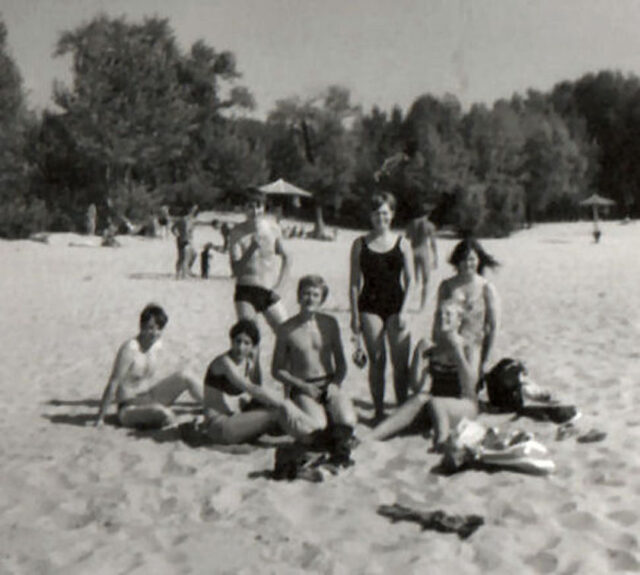 Here are some of my friends enjoying a sunny afternoon on its beach. We were later joined by a group of young soldiers from the Red Army, all in uniform and anxious to remove their boots and foot wrappings. (No socks in those days!) Conversation was difficult, but there was a lot of laughter and swapping of souvenirs.
Not a religious person, I can't promise to pray for peace, but I hope with all my heart that it will return, and very soon. In the meantime, I shall be donating all the royalties from my 'Had We World Enough' collection to a charity supporting suffering Ukrainians.
4 March, 2022 - Make the first comment on this story
UPDATE
Delighted to say that the evening advertised below went very well, with about 30 people in attendance. Everyone who wished to read had the opportunity, some a couple of times, and there was a good variety of genres and themes. A similar event is now scheduled for Monday, 4th April.
Towards the end of last year I joined Write-On Ripon, a group that meets on Tuesday afternoons in the Hive café and this will be its first major event.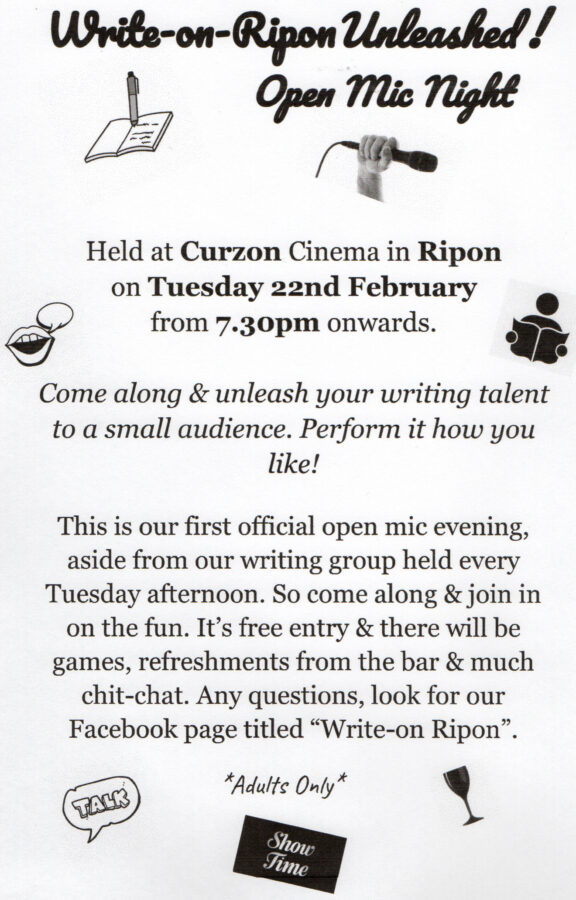 As the current Chair of Ripon Writers' Group, I should like to stress that the groups are not in any way in competition with each other. The Open Mic night has been planned so as not to clash with the regular RWG meeting and anyone and everyone is welcome to take part.
5 February, 2022 - Make the first comment on this story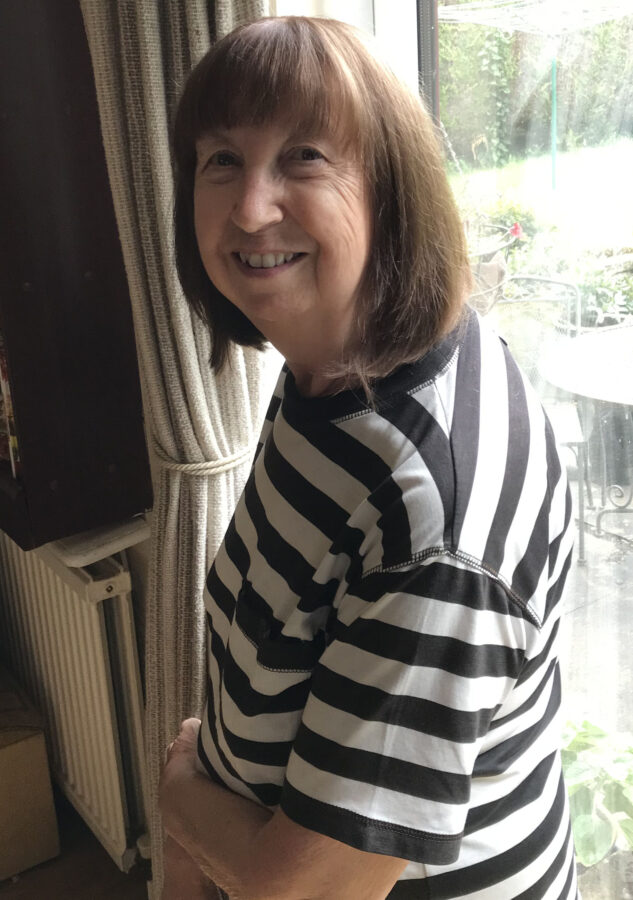 Despite almost two years of this vile pandemic, I'm determined to face 2022 with some degree of optimism. The scientists have worked wonders and I feel much safer with three doses of vaccine inside me than I did last year at this time. That's not to say that I shan't continue to be cautious, of course, and wear a face mask where required. However, the Omicron variant, although very contagious, seems less likely than its predecessor to finish me off, should I catch it. Life is very precious and I intend to make the most of however many years I may have left.
Travel plans are on hold at the moment, but I shall continue to meet as many friends old and new as possible, albeit in small groups for the present. August holds the promise of a week at the Writers' Summer School, at which I have been a regular attender since 2006. Devastated when it was cancelled in 2020, I enjoyed every minute of 'Swanwick' last year, as you can see in the photo above and if you scroll down to what I wrote about it back then.
As for writing, I'm rarely without inspiration and am currently working on several projects. WATCH THIS SPACE!
2 January, 2022 - Make the first comment on this story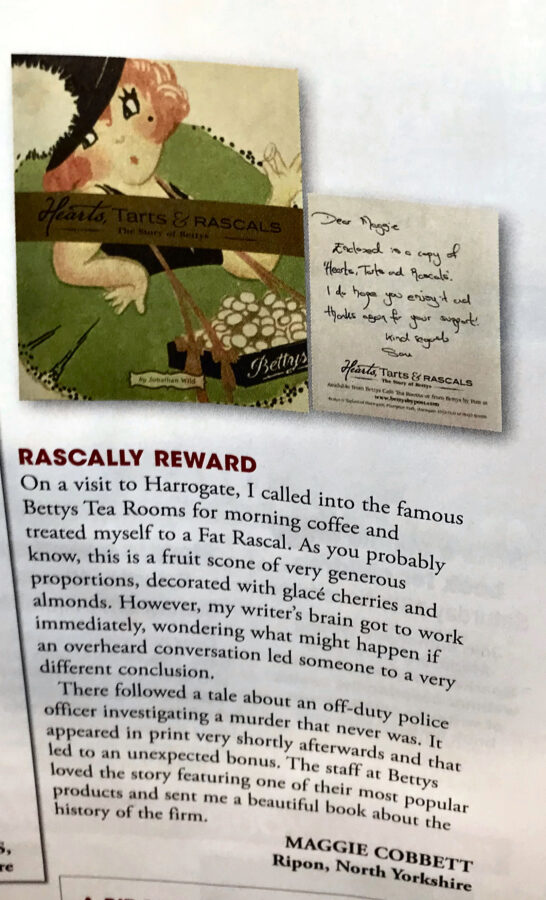 Tickled to see this in the December issue of Writing Magazine. If you've never had a Fat Rascal, you really should!
Originally published in The Weekly News, the story that came from my enjoyment of this delicious confectionery can be found in my 'Swings & Roundabouts' collection, available to download separately from Amazon or as part of an omnibus edition that is also out in print.
26 November, 2021 - Make the first comment on this story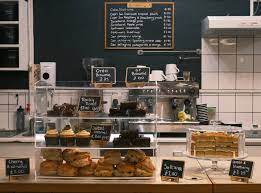 My attention having been caught by a post on Facebook and, always keen to meet fellow writers, I've just attended the first meeting of a new group. It didn't hurt that the chosen locale was The Hive, set up as part of the also relatively newly established Halls of Ripon. Excellent coffee, delicious cakes and the prospect of a couple of hours spent with like-minded people. What could possibly go wrong?
Well, the answer to that is absolutely nothing. There were seven of us at the inaugural meeting, only one of whom I'd met before, and we had a thoroughly enjoyable time getting to know each other and discussing what we liked to write. After an ice-breaker, when we were all encouraged by Dion, the creator of the group, to scribble down a few random thoughts, friendship was suggested as the main theme.
This fledgling group is planning to meet every Tuesday afternoon from one o'clock to three, the theme for next week being 'Moving/Moving On'. I'm looking forward to it already.
9 November, 2021 - Make the first comment on this story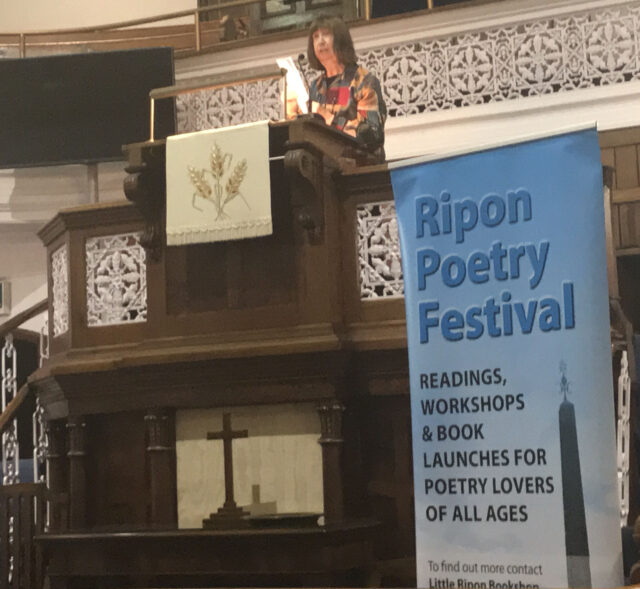 Reading from the pulpit was something that I hadn't expected when told that this year's anthology launch would take place at Allhallowgate Methodist Church. However, contributors and audience were directed into the building through the front door and took seats in the pews or up on the balcony. It was a good evening with poets, including four of my fellow members of Ripon Writers' Group, ranging in age from well under 11 to – let's just say – considerably older!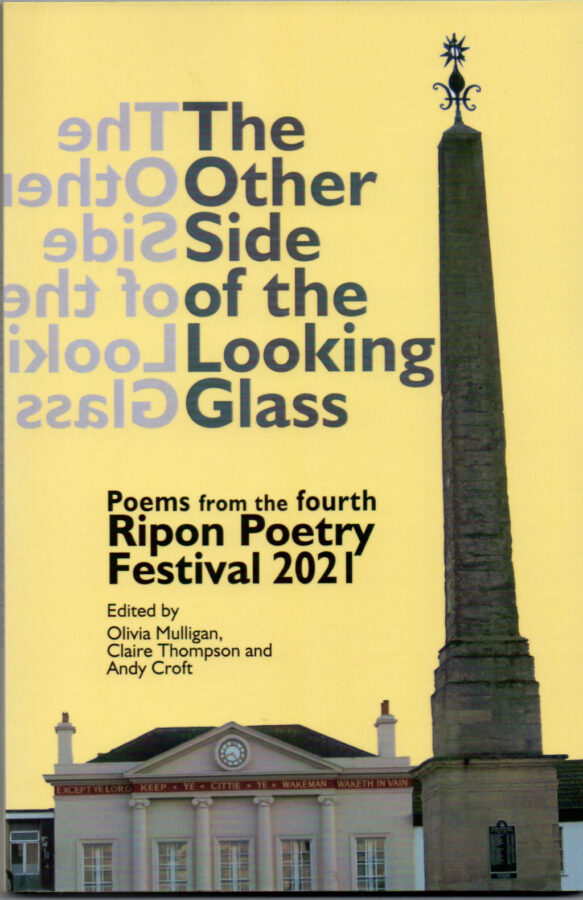 There was a wide range of themes, with many reflecting the 'looking glass world' of the last eighteen months. Styles ranged from traditional forms to free verse, with some of the shorter pieces taking less time to read than their creators took to reach the pulpit. My own contribution was 'Pantoum Promise', the first and, so far, only pantoum that I have written. If you don't know what a pantoum is – neither did I until recently – and would like to read it, it's now available in the Stories & Poetry section of this website.
The following day saw me at four more sessions, this time at Ripon's historic Thorpe Prebend Hall, just behind the Cathedral.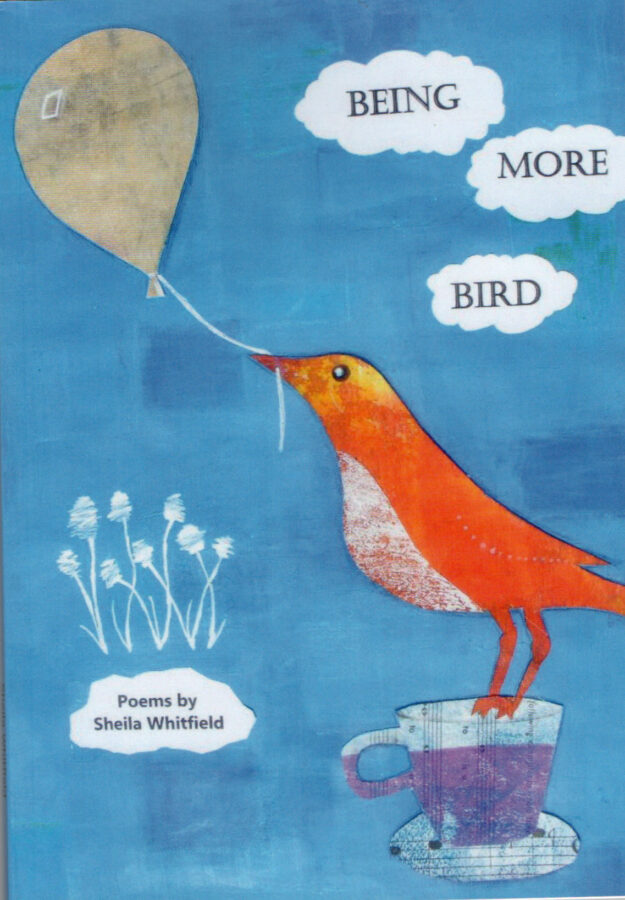 RWG member Sheila Whitfield launched her first poetry collection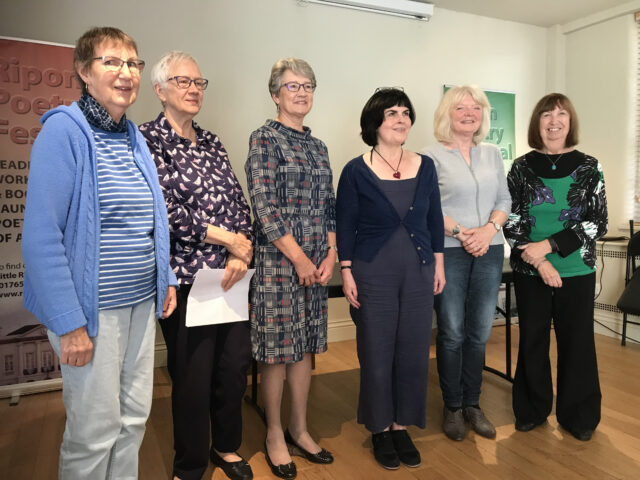 and then joined other members for Ripon Writers' Group's own showcase session, introduced by Carol Mayer. Left to right in the photo above are Carol Mayer, Sheila Whitfield, Kate Swann, Christine Summers, Lindsay Trenholme and yours truly. There was time for each of us to contribute three of our own poems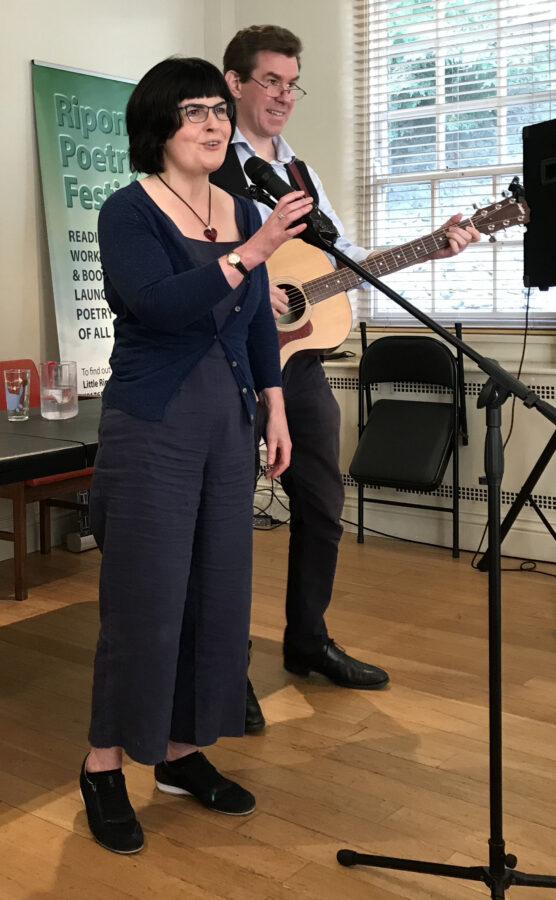 and for Christine, accompanied by her husband Dylan, to sing two of the songs she'd written. In the much regretted but unavoidable absence of Peter Page, Carol and Sheila each read out one of his poems.

I attended Olivia Mulligan's very entertaining session, which gave plenty of inspiration for unique ways to create a collection. (Extract from the programme above, as I wasn't able to secure a good vantage point to take my own photo.)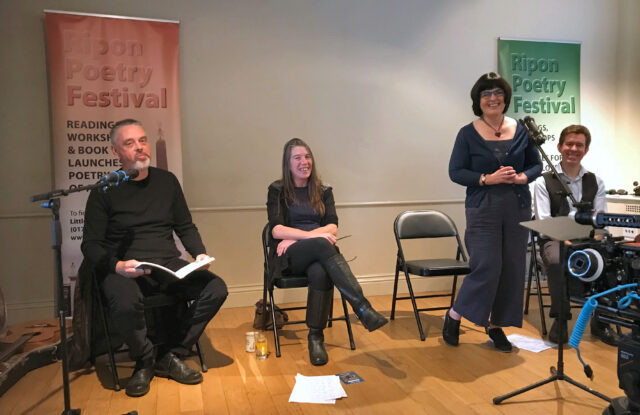 The final session of the day was 'Poetry and Music' from Christine and Dylan, in collaboration with other local folk singers Simon Strickland and Dawn Bramley.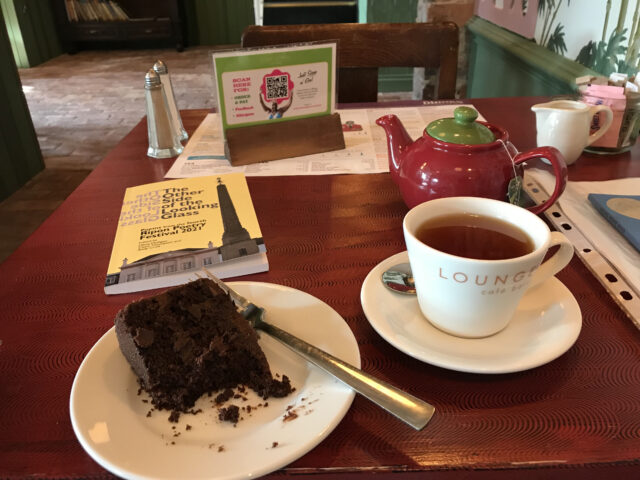 In summary, I had a fabulous afternoon, including tea and chocolate cake at the Claro Lounge, which I also managed to fit in!
11 October, 2021 - Make the first comment on this story
Check Out My eBooks
Blog Categories
Links
Live From Twitter