Hello, and thank you for visiting my site. I hope that you'll return often and always find something of interest about my world and what inspires me to pick up a pen. (This is a figure of speech, unfortunately. My handwriting is terrible!) Here's what I've been up to recently...
Over a month has gone by since my last post and I was hoping to report an improvement in the situation. Sadly, that was not to be. Despite some restrictions having been lifted, face masks in shops and most other indoor spaces are compulsory from today. £100 fines are threatened for those who refuse to conform.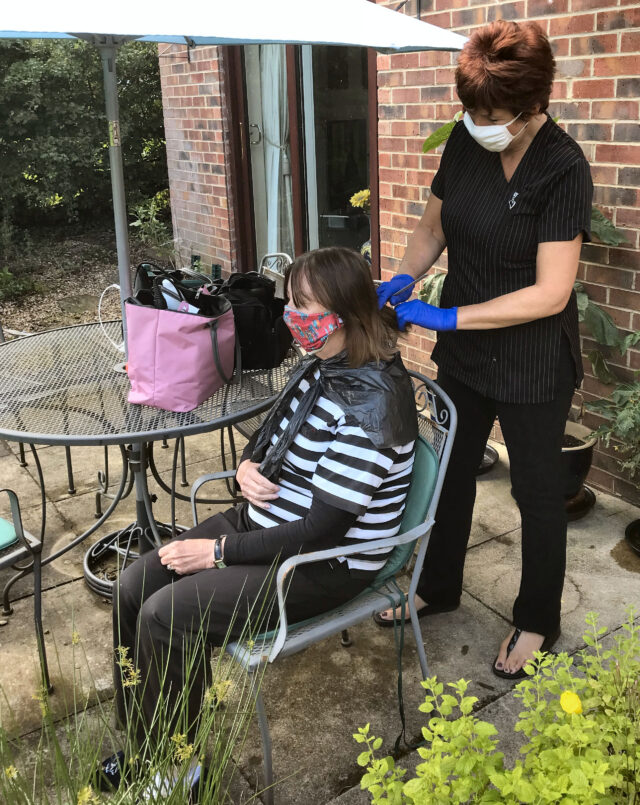 Even outdoors, caution is required, as shown by my first post-lock down hair do. Not only were masks worn during the proceedings, but I had to wash and blow dry my own hair afterwards. It's still going to be messy for a while as, after years with the same 'style', I've decided to let my fringe grow out. Until it's possible to tuck my hair behind my ears again, I'll be resorting to a variety of grips and slides to keep it out of my eyes. Unfortunately, with the addition of my specs, I'll probably bear a strong resemblance to Olive from 'On the Buses'! Remember her?
Usually by this time of year I'm making plans to go to Swanwick, having attended the Writers' Summer School every August since 2006. Unfortunately, that too has been cancelled along with just about everything else I had planned for the rest of 2020.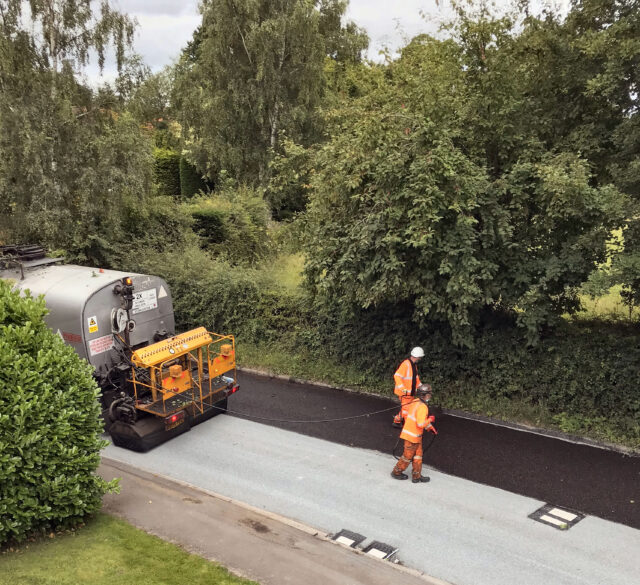 However, thus far family and friends are in reasonable health, the countryside is flourishing after copious amounts of rain and a fair amount of sunshine, the road outside our house is newly resurfaced and Jago didn't get his paws into the fresh tarmac. There's always something to be grateful for! (One of the workmen recommended cleaning said paws with vegetable oil, should the worst happen, but we were able to keep our very resentful cat indoors until the danger had passed.)
As for writing, I'm entering a few competitions and keeping up with Ripon Writers' Group's virtual meetings via our group email. Getting together again in the flesh seems a distant hope at the moment, but nothing lasts forever and 'this too shall pass away'.
24 July, 2020 - Make the first comment on this story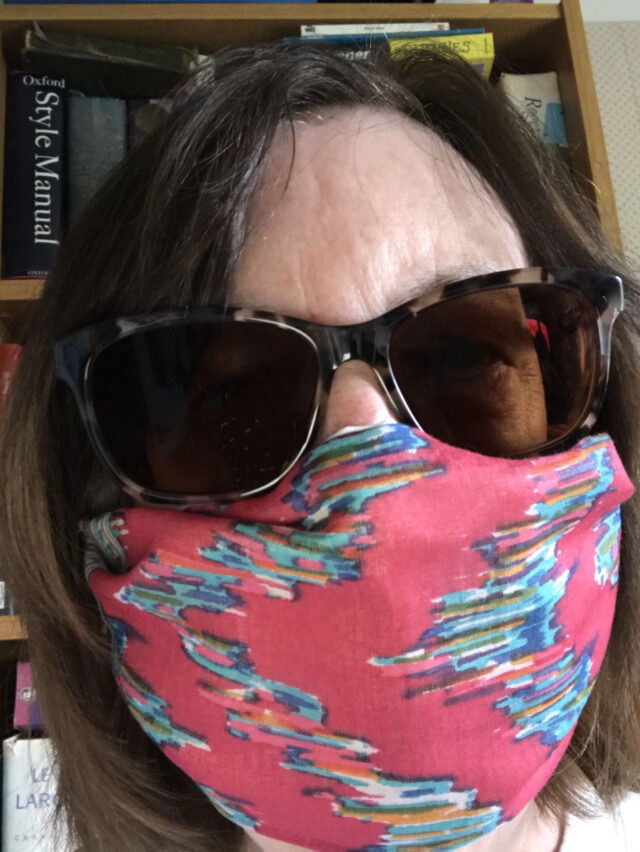 For millions of us, this seems like the film Groundhog Day. We wake up each morning and realise that we're about to relive the same day as yesterday and the day before that and the day before that. This was brought home to me recently when I decided for some reason to wear my watch and realised that I hadn't yet put it forward to British Summer Time. With no urgency to do anything on a particular day, even to remember which day of the week it is, lethargy can so easily creep in.
So what have I been doing? Well, if I'm honest, not a lot. I've discovered that I work far better under pressure and that is sadly lacking. I know that I shall kick myself one day over all this time I've wasted and yet getting my brain into gear to do some serious writing is proving impossible. Glorious weather has played its part in that, of course, with the garden and long walks exerting more pull over me than my desk. Ripon, blessed with three rivers, a canal and the glorious Spa Gardens, has more than its fair share of beauty spots to enjoy.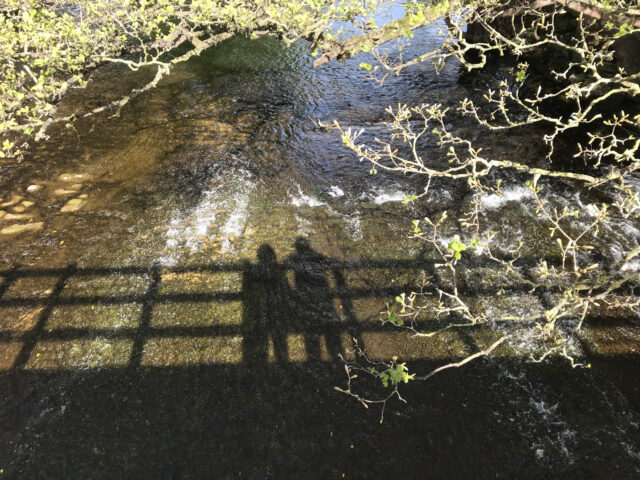 It's been good, though, to see the odd article, 'filler' and short story submitted before lock down appearing in print. Now that the weather has cooled down, I'm hoping to be more productive. Watch this space!
6 June, 2020 - Make the first comment on this story
Well, who'd have thought it a few weeks ago? Everything in the diary cancelled. The world brought to its knees by something so small that it can only be seen through a microscope, panic buying of food and toilet rolls (!) and new laws that would give George Orwell plenty to write about. Big Brother is back with a vengeance with police drones flying over the Peak District to film people walking their dogs and responsible citizens encouraged to report groups out socialising. Taking the daily permitted exercise or going shopping involve leaving a six foot/two metre gap between individuals, rather as though someone is using the wrong (or no) soap. This may be true, at the moment, because soap also fell victim to the initial panic buying, as did paracetomol. Headaches predicted all round, I suppose.
On the bright side, the availability of phone calls, emails and texts would make us the envy of former generations. Disappointed not to be able to see my first born in the flesh on Mother's Day, I FaceTimed him instead. The rest of us are all at home together for the duration and have fallen into some kind of routine. Too much television, of course – those old films are very tempting – and spinning out our food stocks in order to minimise shopping trips. A brisk walk each afternoon is also part of the programme.
Writing has taken a back seat, although I shall get back to it. That's a must, because both Ripon Writers' Group and York Writers are striving to keep things going on line. My greatest accomplishment to date has been the hand sewing of a new zip into one of my summer skirts. No big deal for many, of course, but I've never been a keen or accomplished needlewoman and would normally either have given up on the skirt altogether or got someone else to do it for me. Housework has notched up a gear with all this extra time on my hands. Sorting out kitchen cupboards can be quite satisfying, although some of the items lurking at the back wouldn't bear close examination.
I can't finish this post without paying tribute to all those who are doing far more than I can to keep the country going during this difficult time. The NHS is top of the list, of course, now aided by an army of volunteers, but so many more people are 'doing their bit', to use a wartime expression. Well, it does feel like a war and there's no telling how many casualties will have mounted up by the time it's over.
1 April, 2020 - Make the first comment on this story

Very happy to celebrate the 900th meeting of Ripon Writers' Group with some of my fellow members. For more on this, please follow the link to our website.
11 March, 2020 - Make the first comment on this story
Having spent a great deal of time researching the history of workhouses for my latest book, it's going to be a real pleasure to review Ripon Operatic Society's production for the local press. Although my story is set several decades after that of 'Oliver Twist', conditions were still appalling for the poorest children in our society.
20 February, 2020 - Make the first comment on this story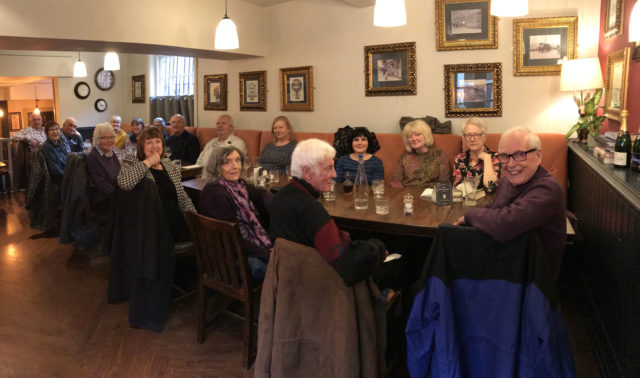 After Christmas and New Year festivities, January can seem rather flat, which is why Ripon Writers' Group decided to have a convivial lunch at the Royal Oak on Kirkgate. No speeches, but good food, efficient service and lively conversation were enjoyed by all the members and guests who attended.
On a personal note, I'm very grateful to the young member of staff who deftly switched my camera to panoramic mode and managed to get us all into one photo. (I'd been contemplating separate shots for each of the two tables and then somehow managing to merge them.)
28 January, 2020 - Make the first comment on this story
PYA (Promoting Yorkshire Authors) put on a show to thank the library staff for their support during the year. In a tea shop setting, with copious free refreshments for all, craft and games activities for children, a raffle, book sale and Santa's sack, we read out poetry, prose and even burst into song occasionally.

Seen from left to right are Bryan Pentelow, Helen Johnson, John Jackson and Kate Swann. Bryan and Kate read some of their poems, Helen gave an illustrated talk on Yorkshire customs at Christmas and John, who really looked the part, read extracts from A Christmas Carol.

Also from left to right, I read a story about a family's first Christmas in Australia from my Had We But World Enough Collection, the indefatigable Neelie Wicks – who set up the whole thing and provided just about everything that was required – took charge of Christmas hat and card making with the children, Paul Smith narrated the tea shop scenario and Vasiliki Scurfield read a very moving tale about a young girl's compassion for a German prisoner of war at Christmas.
NB I may have made a new fan during the morning, because the book I read from had disappeared by the time we bade the audience farewell. Happy reading, whoever you are!
22 December, 2019 - Make the first comment on this story
The Ripon Activity Project (RAP), for which I've volunteered for over 20 years, held its final meeting this month. Set up as a social group for adults with learning and/or physical disabilities in the days when little else was available for them, its membership has dwindled over the last couple of years and that – combined with the difficulty of finding new volunteers to run the activities – has sealed its fate.
However, RAP's remaining assets will be distributed amongst several other local organisations with similar aims, so it isn't all doom and gloom. Ripon is a small city and we shall certainly all keep in touch.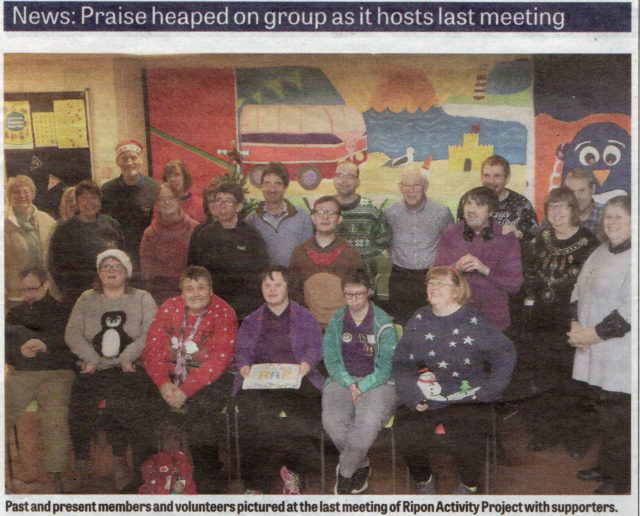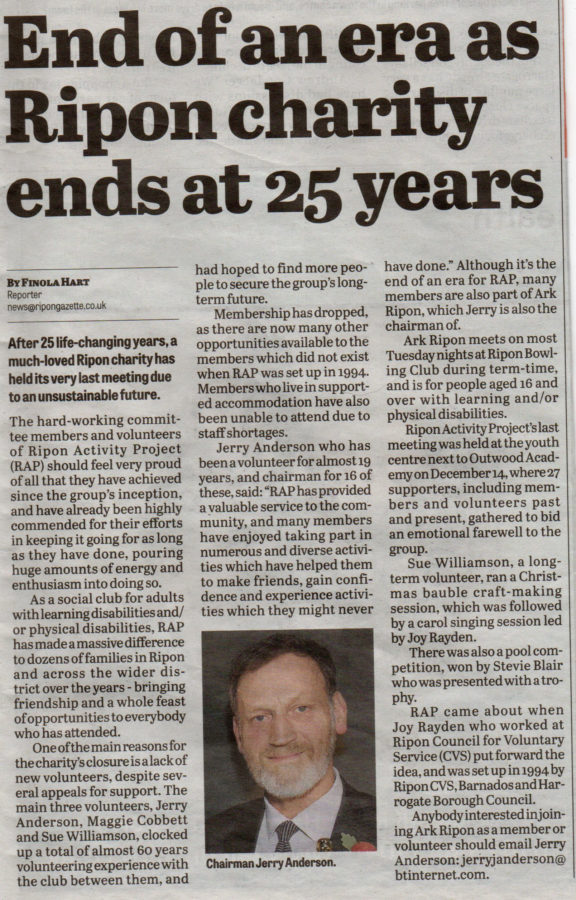 22 December, 2019 - Make the first comment on this story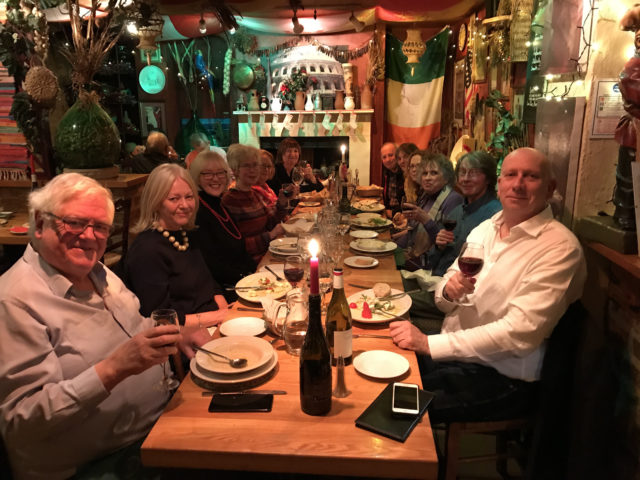 The venue chosen was Del Rio's, right next door to Micklegate Bar, which seemed to suit everyone. I particularly enjoyed its extensive range of vegetarian dishes. (Pubs are all very well, but I sometimes find myself faced with Hobson's choice for a starter or a main course. Give me an Italian, Chinese, Indian, Thai… any time!)
If you look hard, you can just about make me out at the far end of the table on the left, behind John, Louise, Pam G, Candy and Jane. On the other side of the table, from front to back, are Mark, Glyn, Dorothy, Ann, Pam H and Clive.
Members unable to join us missed a good evening. Better luck next time!
5 December, 2019 - Make the first comment on this story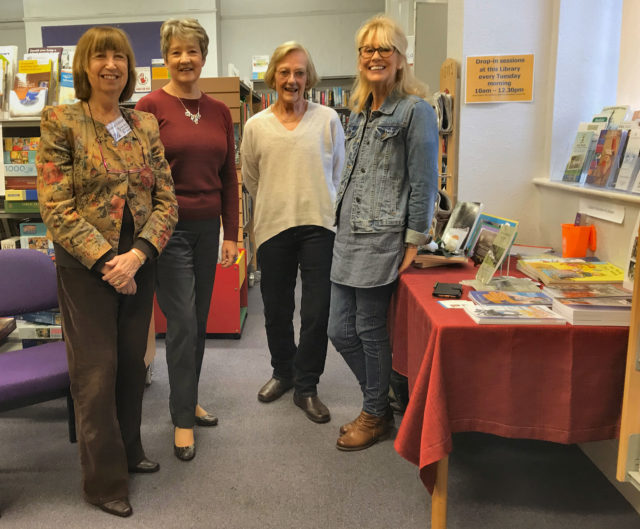 The morning saw me in Bedale Community Library with fellow PYA members Kate Swann, Marla Skidmore and Neelie Wicks. We all write very different things – Kate is a poet, Marla writes historical fiction and Neelie is a children's author – and left the audience with plenty of food for thought. (There was also real food in the shape of biscuits and a delicious cake!)
Later on, I was over in Harrogate to adjudicate HWC's short story competition and I enjoyed that too. It's always interesting to read the work of other groups and some of the entries were so good that I'd love to have written them myself.
27 November, 2019 - Make the first comment on this story
Check Out My eBooks
Blog Categories
Links
Live From Twitter