Hello, and thank you for visiting my site. I hope that you'll return often and always find something of interest about my world and what inspires me to pick up a pen. (This is a figure of speech, unfortunately. My handwriting is terrible!) Here's what I've been up to recently...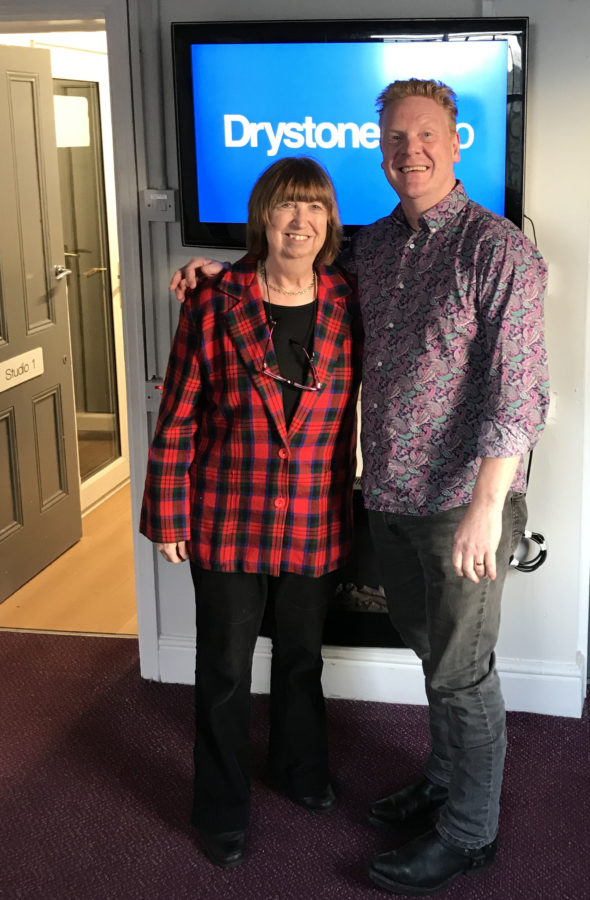 Last night saw me being interviewed for David Driver's show, the Writers' Bookshelf. Knowing that the programme ran for two whole hours, I was very nervous but needn't have been. David was the perfect host and put me at my ease straight away. A few minutes into the programme, I'd almost forgotten that I was on air and we were chatting away like a couple of old friends in a pub.
David had certainly done his homework and asked me about many other aspects of my life as well as my books. Our conversation was interspersed with some of my favourite tracks too, which allowed time to relax and have a sip of water.
Drystone Radio broadcasts on 103.5FM to South Craven and the Yorkshire Dales providing a local resource for information, events and great music. A podcast of my interview will be available for three weeks from drystoneradio.com/ondemand.
3 April, 2019 - Make the first comment on this story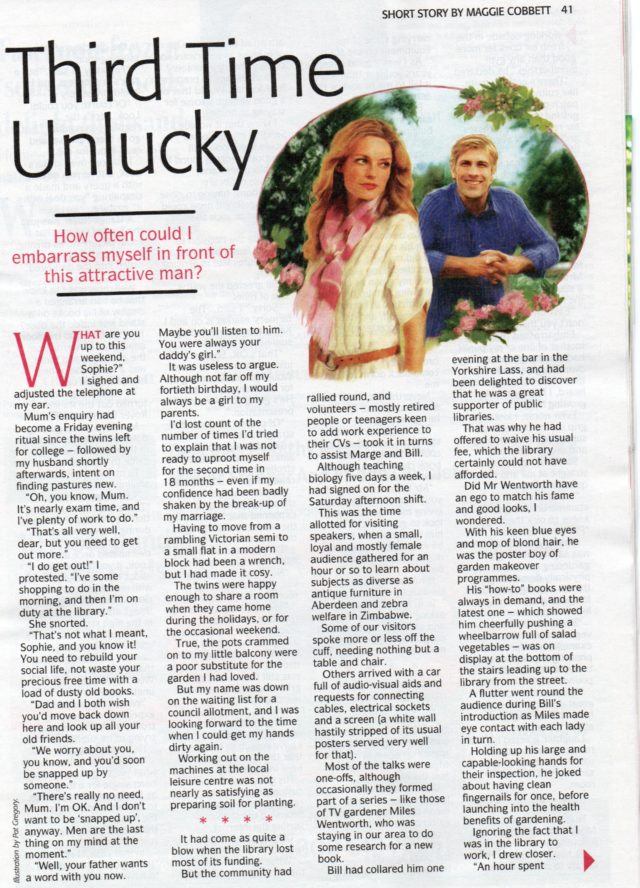 As I was a great admirer of the late Geoffrey Smith, it was probably only a matter of time before a television gardener took centre stage in one of my short stories.
Originally entitled 'Just the Ticket', this is my latest contribution to the hallowed pages of The People's Friend. Rejected the first time round because of an 'information dump' about volunteering in a hybrid local library – something I'd recently begun to do when I wrote it – the revised version met with approval and appeared on the shelves of our local W.H.Smith today.
The novelty of seeing my work in print has never worn off and I hope it never will.
27 March, 2019 - Make the first comment on this story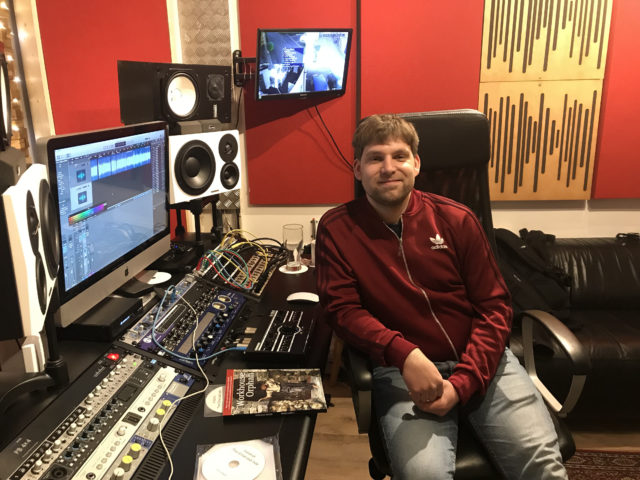 Ebooks? Paperbacks? What next? Following a strong recommendation from a writer friend, I've been spending a couple of hours on alternate Mondays in the Melrose Yard Studios in York. Sam Holdstock could not have been more patient or encouraging to a novice and the recording of 'Workhouse Orphan' is now complete. Watch this space for the release of my first audio book!
26 March, 2019 - Make the first comment on this story
The York Literature Festival offered an opportunity to writers to offer their wares for sale in the central library (York Explore) this year. Paul Smith, Neelie Wicks, Rosemary J. Kind and I shared a table to represent PYA (Promoting Yorkshire Authors).
24 March, 2019 - Make the first comment on this story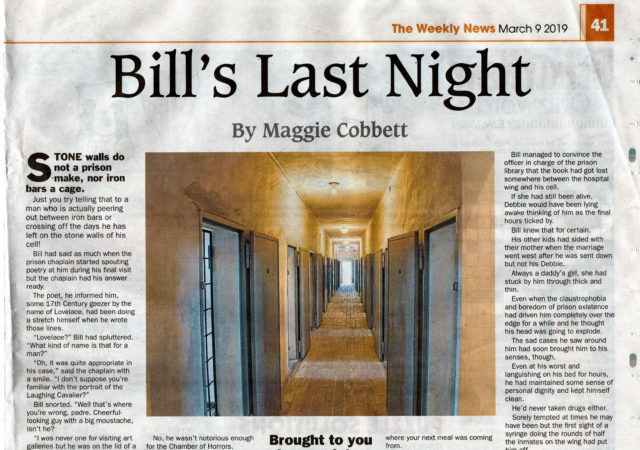 It's been quite a while since my work last appeared in The Weekly News and this story is quite unlike anything that I've ever submitted before.
As soon as I came across Lovelace's poem, written whilst he himself was incarcerated, the character of Bill began to form in my mind and refused to disappear. As he muses on what led him to his lonely cell and, even more, what the following morning holds, I hope that readers will begin to empathise with him. Some already have and tell me that they were taken aback by the twist at the end.
If you'd like to read the whole story, please let me know and I'll make it possible.
9 March, 2019 - Make the first comment on this story
I've just started work on an audio version of 'Workhouse Orphan', courtesy of Sam at York's Melrose Yard Studios. This is a new departure for me and I have no idea whether it will prove to be a success – in which case I'll record more of my books – or a very expensive failure. Only time will tell!
25 February, 2019 - Make the first comment on this story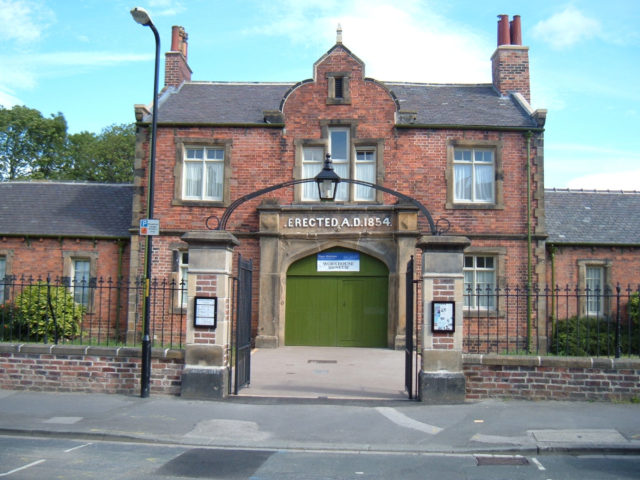 The thousands of destitute people who entered the Ripon workhouse as a very last resort would have been amazed to see its transformation into a highly rated visitor attraction. Now open for the 2019 season, it has a lot to offer for individuals, families or groups. Activities for children are a particular feature, especially during the school holidays, but are offered to school parties during term time as well.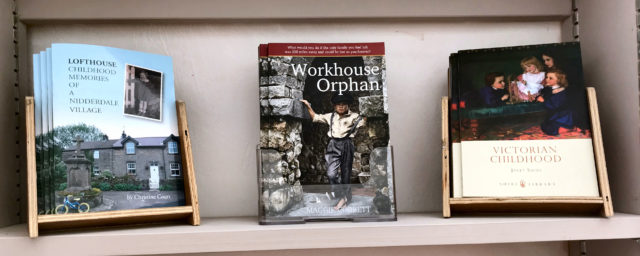 Having spent a good deal of time in the Ripon Workhouse Museum whilst researching my latest book, I'm delighted to see copies now on sale in its well stocked shop. I'm looking forward to doing a signing session later on in the year.
15 February, 2019 - Make the first comment on this story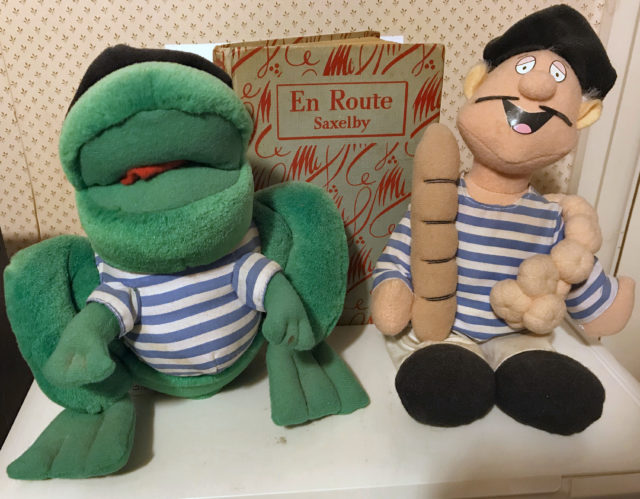 It's fun to look back on my initiation into the French language. The textbook issued to me in the First form had been written in the late 1930s and did nothing to dispel the stereotypes I already had in my mind. Reprinted many times but not updated, it was still in circulation well into the 1960s.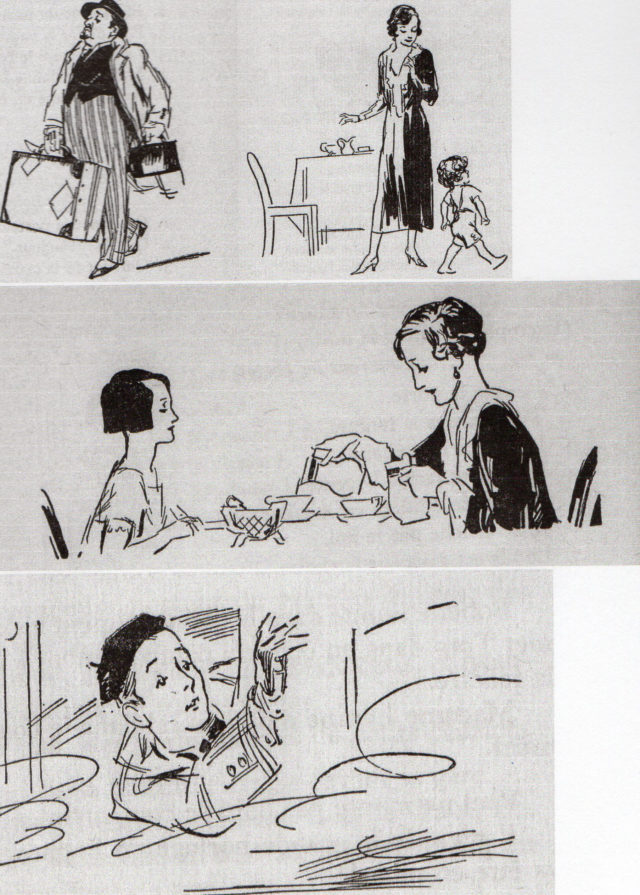 Grammar and the acquisition of vocabulary were very much to the fore at my school in those days, with speaking almost an optional extra. This goes some way to explain the difficulties experienced by my characters Daisy, Kate and Ronnie when they found themselves in a nightmare scenario rather than the innocuous 'international work camp' that they had signed up for. Not understanding what was going on around them for much of the time, they didn't know that they should have run for their lives while they had the chance.
The prequel to 'Shadows of the Past' will be available as a free download. WATCH THIS SPACE!
10 February, 2019 - Make the first comment on this story

Always pleased to support the Swanwick Writers' Summer School in any way I can, I'm delighted to have the opportunity to repeat a workshop that has been very successful in the past.
Money isn't everything, I know, but it certainly helps. 'Easy Money for Writers & Wannabes' has been described as the gift that keeps on giving. If you haven't already got a copy, why not give it a try? You won't lose by it.
10 February, 2019 - Make the first comment on this story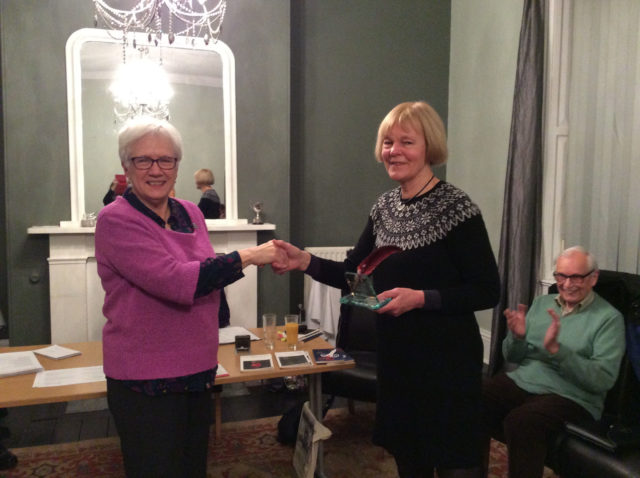 No, that isn't yours truly receiving a trophy from Carole Bromley. That distinction went to Ripon Writers' Group's Chair, Sheila Whitfield, for her poem about the traditional craft of dry stone walling. BUT, and it's a big BUT, I was placed joint third.
Why should that be such a big deal, you might ask. Well, it's because my entry, 'Not a Hope', listed all the reasons why I wouldn't expect to get anywhere in a poetry competition. Prizes these days tend to go to writers of free verse, with traditional forms disdained as hopelessly old fashioned. I disagree, as you'll realise if you read on. Much of what I hear today, whether at an adjudication or an open mic, I only know is a poem because that's what I'm told it is. Beautifully crafted and full of clever imagery it may be but, devoid of both rhyme and metre, it's indistinguishable to my ear from prose.
Carole said that she placed my poem, submitted anonymously, because its writer 'succeeds in writing a tongue in cheek, brilliant poem which makes her point powerfully and wittily'. I hope you agree. Comments very welcome.
NOT A HOPE
To write an ode is her intent,
But inspiration, heaven sent
To those of a poetic bent,
Has quite forgotten where she lives;
An oversight that always gives
A chance to better poets than she
To craft their entries, while she sighs
And wonders why she even tries.
Her pen is chewed beyond repair
And nothing beckons but despair.
Her friends evoke both place and time
In part or para or half- rhyme.
She knows their poems can't fail to chime
With any judge of modern verse.
That's not her style, for she is cursed
With love for both full rhyme and metre
And something strongish by the litre
To drown her sorrows when they beat her.
9 January, 2019 - There are 2 comments on this story
Check Out My eBooks
Blog Categories
Links
Live From Twitter