Hello, and thank you for visiting my site. I hope that you'll return often and always find something of interest about my world and what inspires me to pick up a pen. (This is a figure of speech, unfortunately. My handwriting is terrible!) Here's what I've been up to recently...
I'm always happy to support other writers and the following is a cover reveal for fellow PYA member K.S.Marsden. Good luck with it, Kelly!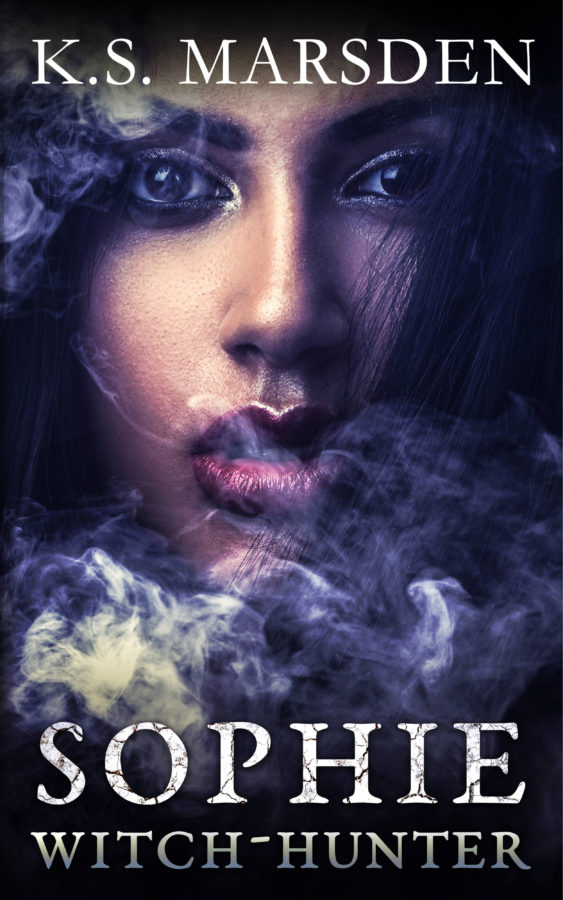 Sophie: Witch-Hunter
K.S. Marsden
Synopsis
Everyone will betray you…
Sophie has always had a high opinion of herself. She is smart, beautiful, and meant for something more than a mundane, human life.
From a young age she's had to weigh duty against selfish desires. Her new friend Izzy starts to break down her carefully-constructed walls, and makes Sophie question everything she thought she knew.
With witch-hunters and witches vying for a place in her future, Sophie has to decide who she can trust.

This is a prequel to the Witch-Hunter trilogy, and contains spoilers from the very beginning.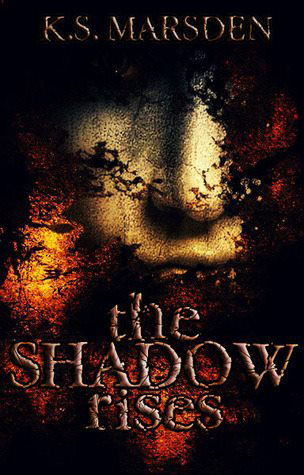 We highly recommend you read The Shadow Rises, before finding out more about everybody's favourite cold-hearted bitch.

Book Links:
Goodreads: https://www.goodreads.com/book/show/42420592-sophie
As stated, this is not intended to be a stand-alone, and relies on knowledge of the Witch-Hunter world.
If you have not yet read The Shadow Rises (Witch-Hunter #1), you can pick it up for FREE.
The Shadow Rises (Witch-Hunter #1)
When a new witch threat rises, only Hunter Astley can stop them…
In the face of dark magic and evil witches, a secret witch-hunting society works tirelessly to keep them at bay. The Malleus Maleficarum Council have strict rules and practises for eradicating magic.
Due to their work, witches have been almost forgotten, relegated to myth; but rumours are starting to emerge of a new power that will throw the world into chaos.
As the only 7th generation witch-hunter, Hunter Astley is the best the MMC has to offer. With the help of his colleagues, it's a race to track down this new threat and stop them… in any way he can.
Part one of the Witch-Hunter trilogy.
Free download from most ebook retailers.
Book links:
Goodreads: https://www.goodreads.com/book/show/17972985-the-shadow-rises
Amazon US: https://amzn.to/2TDaFBp
Amazon UK: https://amzn.to/2JwbPOx
Barnes & Noble: https://bit.ly/2MVK8g5
Smashwords: https://bit.ly/1F0pCQh
iTunes: https://apple.co/1AOiozb
Google Play: https://bit.ly/1DuvhLX
Kobo: https://bit.ly/2SnnNhD
Also available in Audiobook:
Audible US: https://adbl.co/2Od9NRe
Audible UK: https://adbl.co/2xfL1J9
29 March, 2019 - Make the first comment on this story
This should be a fun event. Please save the date.
27 March, 2019 - Make the first comment on this story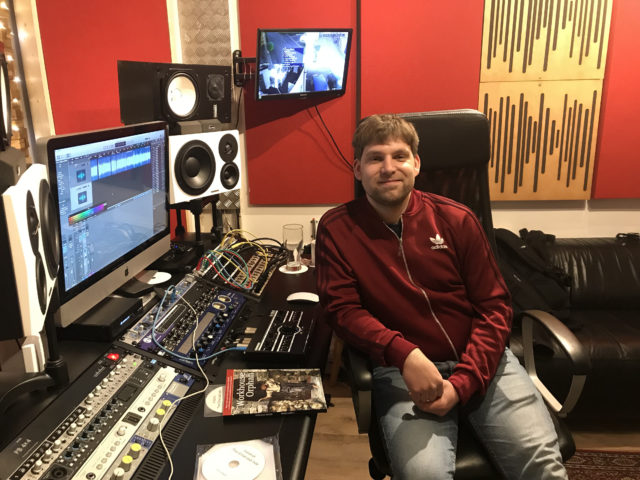 Ebooks? Paperbacks? What next? Following a strong recommendation from a writer friend, I've been spending a couple of hours on alternate Mondays in the Melrose Yard Studios in York. Sam Holdstock could not have been more patient or encouraging to a novice and the recording of 'Workhouse Orphan' is now complete. Watch this space for the release of my first audio book!
26 March, 2019 - Make the first comment on this story
The York Literature Festival offered an opportunity to writers to offer their wares for sale in the central library (York Explore) this year. Paul Smith, Neelie Wicks, Rosemary J. Kind and I shared a table to represent PYA (Promoting Yorkshire Authors).
24 March, 2019 - Make the first comment on this story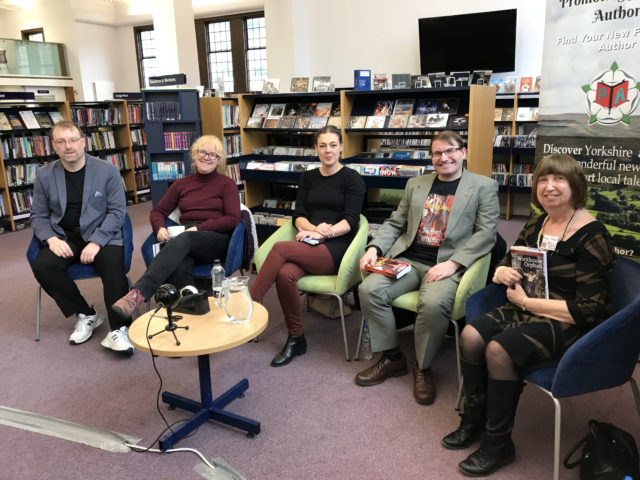 When asked to take part in a PYA panel discussion on the above topic, I was unsure which of my books to talk about. After all, 'Had We But World Enough' is all about people on the move and 'Shadows of the Past' and 'Wheels on Fire' both feature the mixed fortunes of English schoolgirls in France. However, for my 13-year workhouse orphan from London, the West Riding of Yorkshire in the early 1900's is an equally alien environment, so his story is the one I chose.
The discussion was chaired by Edwin H. Rydberg, the original inspiration behind Promoting Yorkshire Authors, which began with a mere handful of writers in York and is rapidly spreading county-wide. On the panel with me today were Rosemary J. Kind ('New York Orphan' and its prequel, 'The Blight and the Blarney'), K.S.Marsden (the 'Witch-Hunter' series) and Darren Walker ('Closed Shop').
Harrogate Library, which hosts regular PYA sessions, was once again the setting – a haven of warmth and comfort on one of the wettest and windiest days of the year so far.
17 March, 2019 - Make the first comment on this story
I've just started work on an audio version of 'Workhouse Orphan', courtesy of Sam at York's Melrose Yard Studios. This is a new departure for me and I have no idea whether it will prove to be a success – in which case I'll record more of my books – or a very expensive failure. Only time will tell!
25 February, 2019 - Make the first comment on this story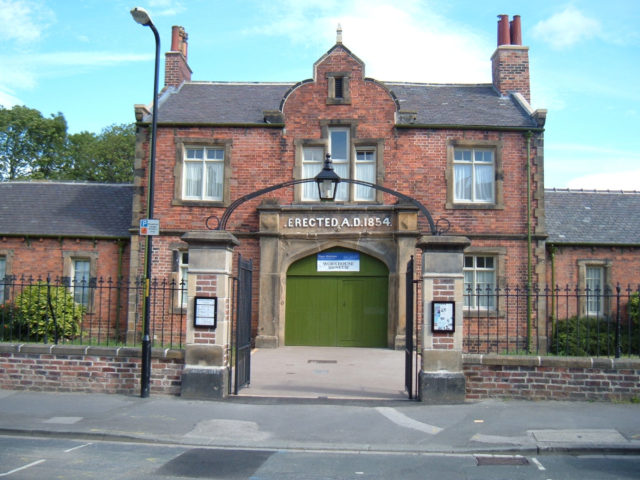 The thousands of destitute people who entered the Ripon workhouse as a very last resort would have been amazed to see its transformation into a highly rated visitor attraction. Now open for the 2019 season, it has a lot to offer for individuals, families or groups. Activities for children are a particular feature, especially during the school holidays, but are offered to school parties during term time as well.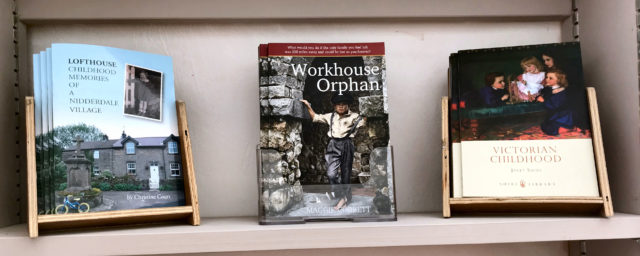 Having spent a good deal of time in the Ripon Workhouse Museum whilst researching my latest book, I'm delighted to see copies now on sale in its well stocked shop. I'm looking forward to doing a signing session later on in the year.
15 February, 2019 - Make the first comment on this story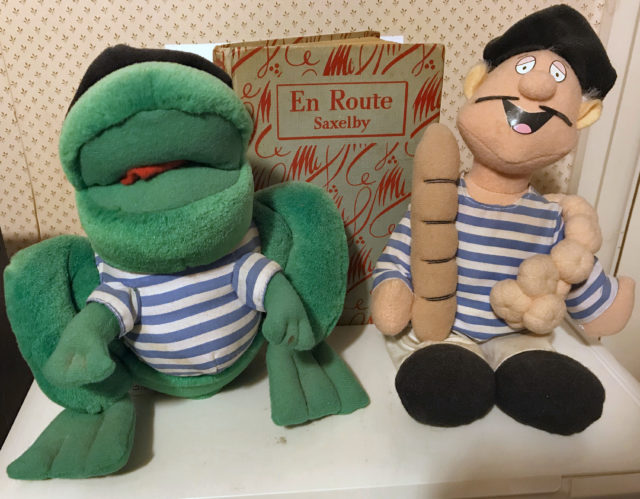 It's fun to look back on my initiation into the French language. The textbook issued to me in the First form had been written in the late 1930s and did nothing to dispel the stereotypes I already had in my mind. Reprinted many times but not updated, it was still in circulation well into the 1960s.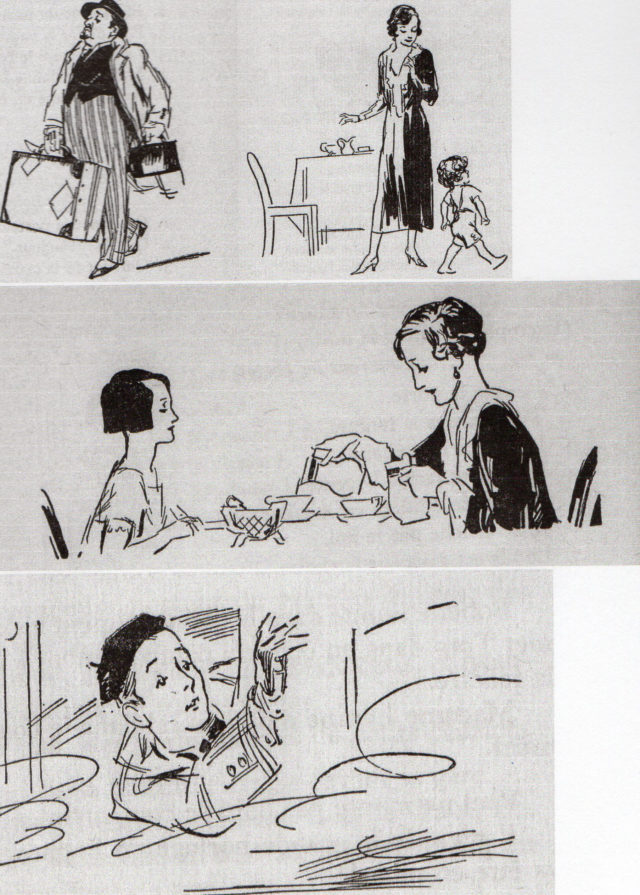 Grammar and the acquisition of vocabulary were very much to the fore at my school in those days, with speaking almost an optional extra. This goes some way to explain the difficulties experienced by my characters Daisy, Kate and Ronnie when they found themselves in a nightmare scenario rather than the innocuous 'international work camp' that they had signed up for. Not understanding what was going on around them for much of the time, they didn't know that they should have run for their lives while they had the chance.
The prequel to 'Shadows of the Past' will be available as a free download. WATCH THIS SPACE!
10 February, 2019 - Make the first comment on this story

Always pleased to support the Swanwick Writers' Summer School in any way I can, I'm delighted to have the opportunity to repeat a workshop that has been very successful in the past.
Money isn't everything, I know, but it certainly helps. 'Easy Money for Writers & Wannabes' has been described as the gift that keeps on giving. If you haven't already got a copy, why not give it a try? You won't lose by it.
10 February, 2019 - Make the first comment on this story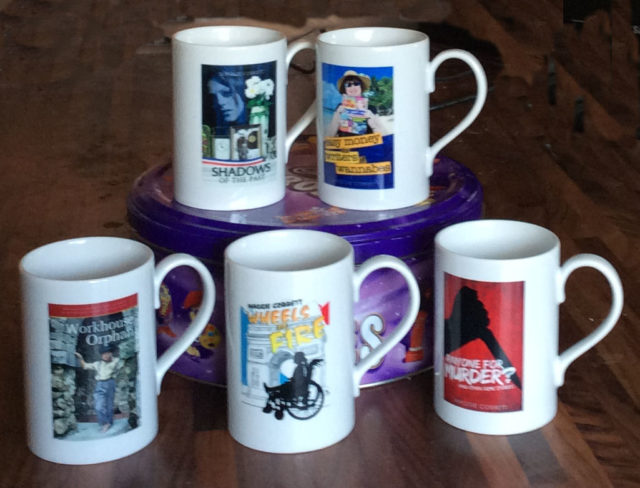 I'd wondered how my nearest and dearest might top last year's charm bracelet, which featured several of my books, and now I know!
These mugs will certainly be accompanying me to next year's literary events!
(Apologies for the quality of the image, which is due to my lack of skill at photography and no reflection on the print shop that produced them.)
27 December, 2018 - Make the first comment on this story
Check Out My eBooks
Blog Categories
Links
Live From Twitter