Hello, and thank you for visiting my site. I hope that you'll return often and always find something of interest about my world and what inspires me to pick up a pen. (This is a figure of speech, unfortunately. My handwriting is terrible!) Here's what I've been up to recently...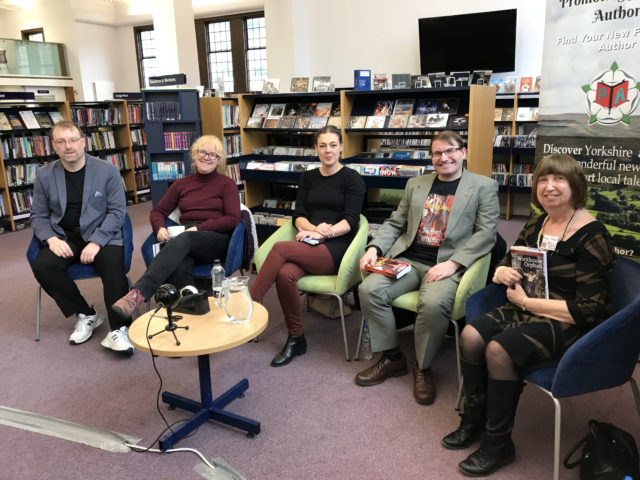 When asked to take part in a PYA panel discussion on the above topic, I was unsure which of my books to talk about. After all, 'Had We But World Enough' is all about people on the move and 'Shadows of the Past' and 'Wheels on Fire' both feature the mixed fortunes of English schoolgirls in France. However, for my 13-year workhouse orphan from London, the West Riding of Yorkshire in the early 1900's is an equally alien environment, so his story is the one I chose.
The discussion was chaired by Edwin H. Rydberg, the original inspiration behind Promoting Yorkshire Authors, which began with a mere handful of writers in York and is rapidly spreading county-wide. On the panel with me today were Rosemary J. Kind ('New York Orphan' and its prequel, 'The Blight and the Blarney'), K.S.Marsden (the 'Witch-Hunter' series) and Darren Walker ('Closed Shop').
Harrogate Library, which hosts regular PYA sessions, was once again the setting – a haven of warmth and comfort on one of the wettest and windiest days of the year so far.
17 March, 2019 - Make the first comment on this story
Comment on this story
Check Out My eBooks
Blog Categories
Links
Live From Twitter