Hello, and thank you for visiting my site. I hope that you'll return often and always find something of interest about my world and what inspires me to pick up a pen. (This is a figure of speech, unfortunately. My handwriting is terrible!) Here's what I've been up to recently...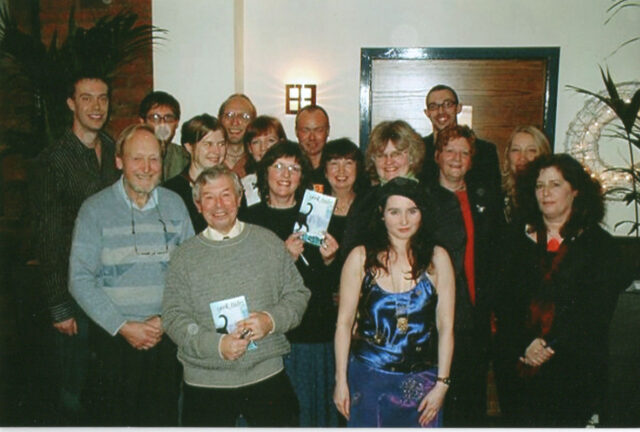 It's always sad to lose a friend and particularly shocking when that friend appears to be in the prime of life and is then suddenly gone.
I first met the multi-talented Helen Sant when we were co-contributors to York Tales (2004), a collection inspired by the Canterbury Tales. In the photo above, Helen is the glamorous figure on the front row and her contribution was 'The Story-Teller's Tale'. On re-reading it just now, I'm more convinced than ever that 'Eve' is a thinly disguised version of Helen herself. Not only was she a great story-teller, though, but also a poet, novelist, actor, playwright, performance artist, stand up comedian and expert guide to York's spookier places.
Helen's departure has left a big hole in the literary scene of the city, but her memory is sure to linger on and, who knows, maybe not only her memory.
15 June, 2022 - Make the first comment on this story
Comment on this story
Check Out My eBooks
Blog Categories
Links
Live From Twitter