Hello, and thank you for visiting my site. I hope that you'll return often and always find something of interest about my world and what inspires me to pick up a pen. (This is a figure of speech, unfortunately. My handwriting is terrible!) Here's what I've been up to recently...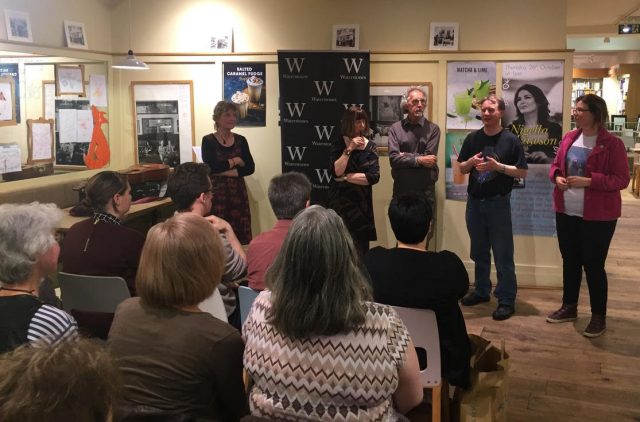 It's always a pleasure to take part in a literary event with friends and here I am in Waterstones cafe with fellow members of York Writers. We were all gratified to see more people in attendance than seats available! Left to right in the photograph are Toni Bunnell (who organised the evening), yours truly, John Walford, Andy Humphrey and Sarah Dixon. Some of us plan meticulously, whilst others take a more 'seat of the pants' approach and we all write in different genres. Toni, a well known local folk singer, provided a musical accompaniment to her reading from The Nameless Children. John explained his own approach to writing and read a story from his Time Machine collection. Andy, a seasoned performance poet, barely glimpsed at the text as he read from Satires and A Long Way to Fall. Sarah read the opening chapter of her children's book Alfie Slider and shared both her motivation for writing it and how she had succeeded in getting it into print. They all fielded questions from the audience too.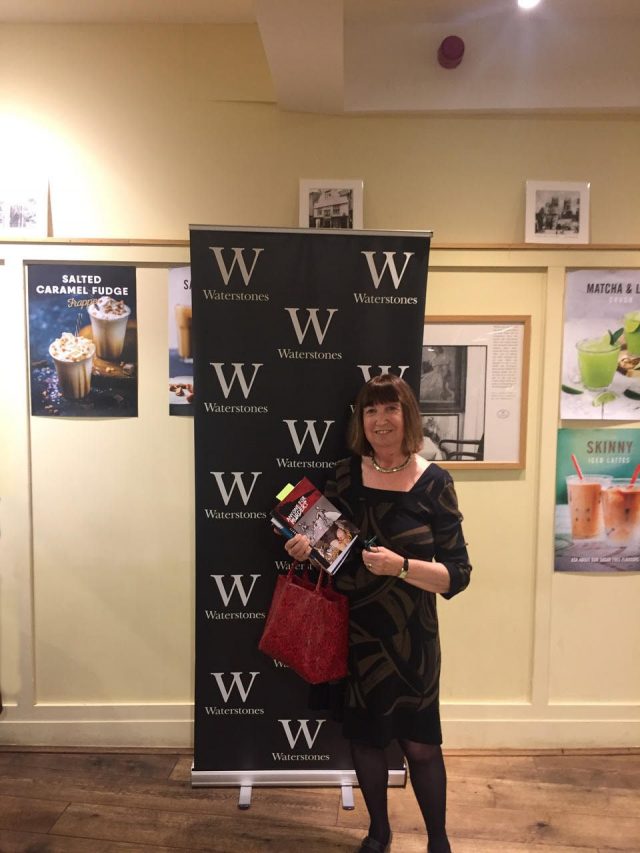 Toni had allotted us fifteen minutes each, which gave me time to read a couple of stories from my Anyone For Murder? collection. I'd deliberately chosen two of the more lighthearted tales and it was good to hear the audience laughing. Only in the right places, I'm glad to say!
20 September, 2017 - Make the first comment on this story
Comment on this story
Check Out My eBooks
Blog Categories
Links
Live From Twitter