Hello, and thank you for visiting my site. I hope that you'll return often and always find something of interest about my world and what inspires me to pick up a pen. (This is a figure of speech, unfortunately. My handwriting is terrible!) Here's what I've been up to recently...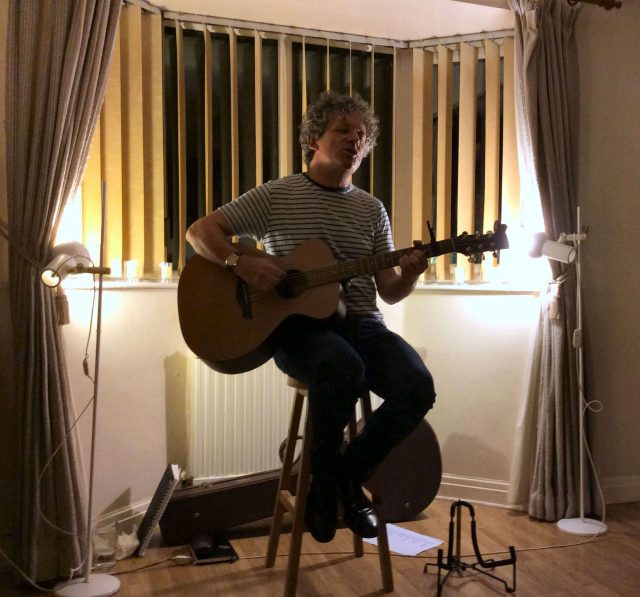 I first met radio dramatist Paul Dodgson at the Writers' Summer School (Swanwick) in August and was very impressed by both the courses he ran (scroll down for details) and his talent as a raconteur and musician. That being so, I was delighted to offer my home as one of the venues for Paul's promotional tour to publicise his new book.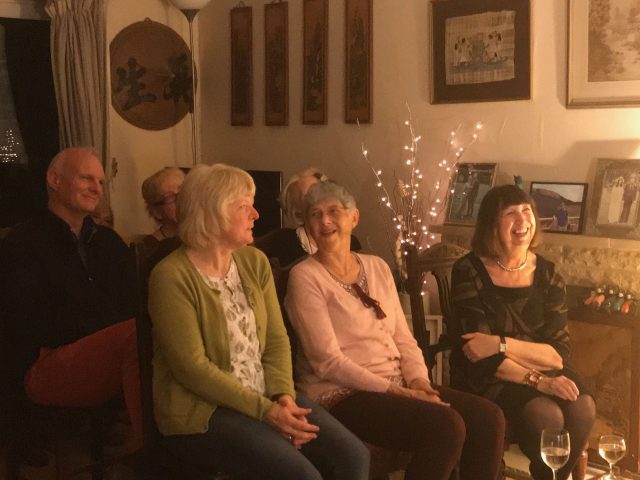 If our sitting room had had elastic sides, I'd have invited a great many more people. As it was, those I was able to cram in all thoroughly enjoyed Paul's songs and stories. They charted his musical experiences – not all of them successful – from his early teens to appearing solo on the stage of the Bristol Old Vic. At times we were encouraged to join in, which we did with gusto. There were also quiet, reflective moments.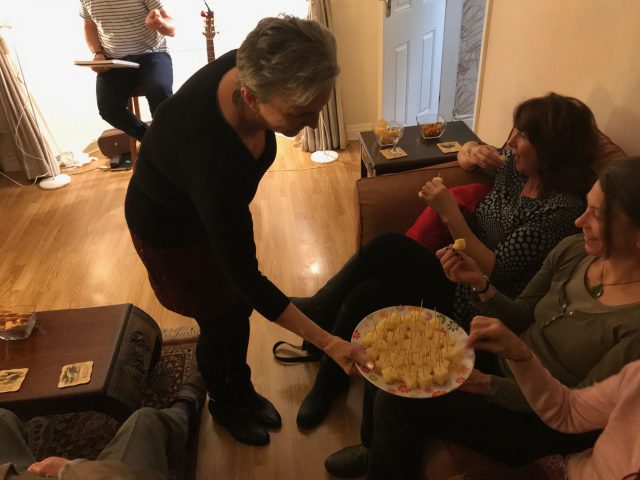 The cheese and pineapple on sticks handed round by Cathy Grimmer raised a good few laughs, as it was intended that they should. No prawn cocktail or Black Forest gateau, though.
Paul is crowd funding his book, The Road Not Taken, through Unbound and I for one can't wait to read it. More details can be found at www.ontheroadnottaken.co.uk
3 November, 2017 - There are 4 comments on this story
Comment on this story
Check Out My eBooks
Blog Categories
Links
Live From Twitter