Hello, and thank you for visiting my site. I hope that you'll return often and always find something of interest about my world and what inspires me to pick up a pen. (This is a figure of speech, unfortunately. My handwriting is terrible!) Here's what I've been up to recently...
I'd love to say that the last couple of months have been productive, but the truth is that writing has taken a back seat. Oddly enough, the more time that I have on my hands, the less I seem to achieve. Stories begun and abandoned, the odd 'filler' sent in and that's about it. When the pandemic is over and I'm back in my usual routine, I shall treasure every moment available to me to write and curse myself for all the time I've wasted.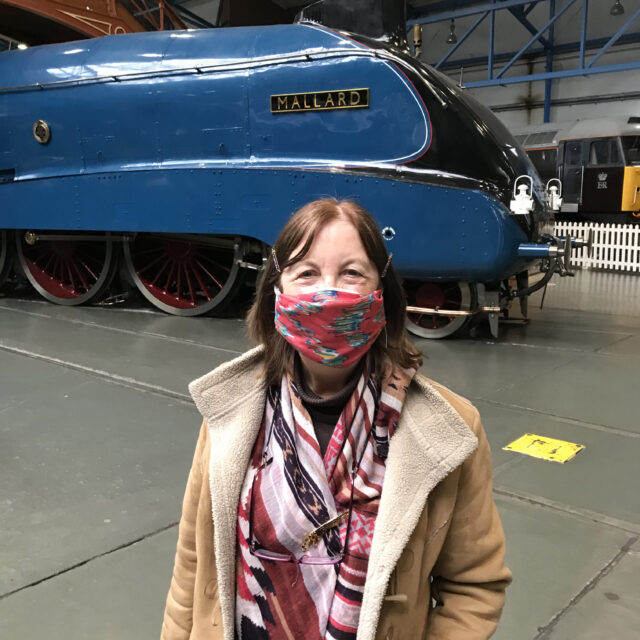 So, what has been going on? No physical meetings with the writers' groups I belong to, the odd few hours here and there over a meal, drinks or coffee with a few friends – now restricted to one at a time and al fresco – and just one outing for a socially distanced encounter in York Railway Museum with some visiting relatives. Trying to catch up on family news while remaining six feet apart and wearing masks was tricky to say the least.
Deprived of community events, however, we did make the most of Halloween at home, which is something we haven't bothered with since our boys were small. Out came the fancy dress, the ghoulish decorations and some very homespun games, topped off by watching 'The Witches' on television. Our black cat Jago, who needed no special costume to look the part, was very bored by it all. No one called at the door, but the sweets bought for Trick or Treaters didn't go to waste!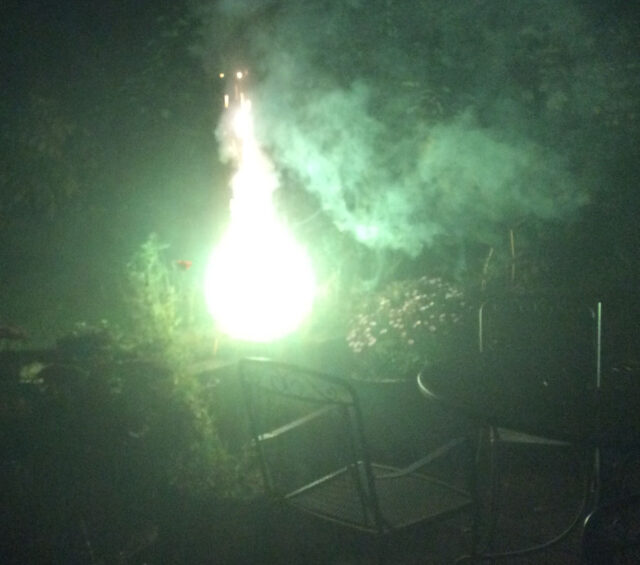 On Bonfire Night, out of consideration for those around us – both people and animals – we restricted ourselves to setting off a few non-bangers in the back garden and I alone enjoyed a slab of parkin. (I'm also the only member of the family who relishes sprouts at Christmas.)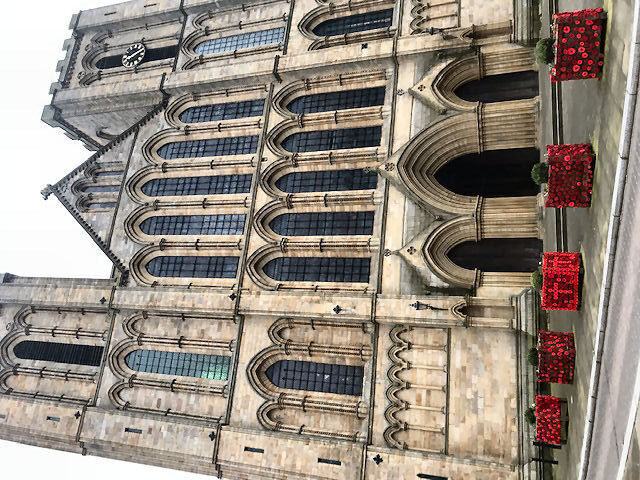 Having watched various pared down acts of remembrance on television, I observed the two minute silence on Armistice Day from a bench behind Ripon Cathedral. It was all a far cry from the glorious displays of 2019 but had a poignant dignity about it.
So, what do the next few weeks hold? Shall we really be out of lockdown on 2nd December? Will the shops re-open in time to buy gifts for everyone or will it all happen by mail order? That's anyone's guess at the moment.
12 November, 2020 - Make the first comment on this story
Comment on this story
Check Out My eBooks
Blog Categories
Links
Live From Twitter