Hello, and thank you for visiting my site. I hope that you'll return often and always find something of interest about my world and what inspires me to pick up a pen. (This is a figure of speech, unfortunately. My handwriting is terrible!) Here's what I've been up to recently...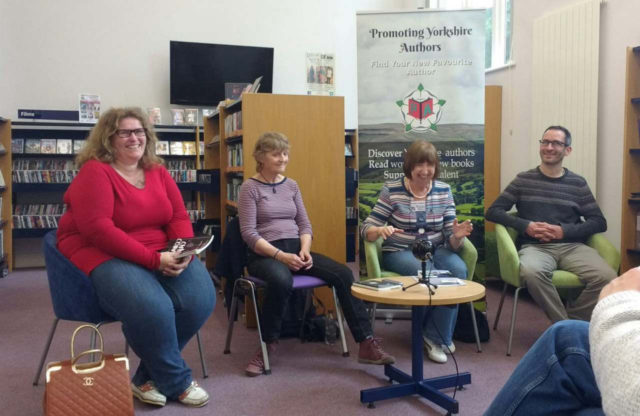 I enjoyed taking part in a PYA (Promoting Yorkshire Authors) event at Harrogate Library today. With me on the panel, chaired by Danny Crow (author of SogMog), were Toni Bunnell and Heike Phelan. Although the overall theme was 'Inspired by True Stories', we'd all written very different books, so it gave the audience plenty to think about. Toni read a short story about a schoolgirl prank from her Trapped collection, Heike focussed on Child Convict – the first part of a trilogy about her Texan husband – and I chose an extract from Shadows of the Past.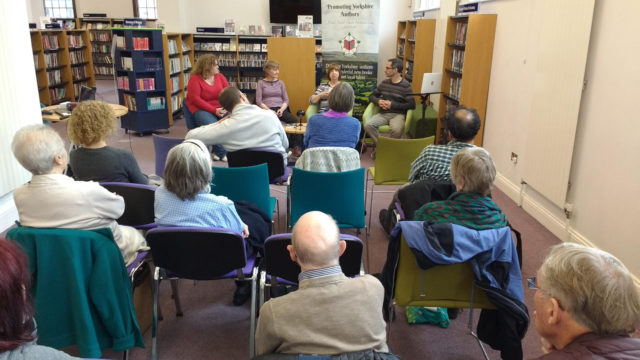 Audience numbers are always unpredictable at these events, so it was good to see a few familiar faces as well as some new ones.
16 June, 2019 - Make the first comment on this story
Comment on this story
Check Out My eBooks
Blog Categories
Links
Live From Twitter