Hello, and thank you for visiting my site. I hope that you'll return often and always find something of interest about my world and what inspires me to pick up a pen. (This is a figure of speech, unfortunately. My handwriting is terrible!) Here's what I've been up to recently...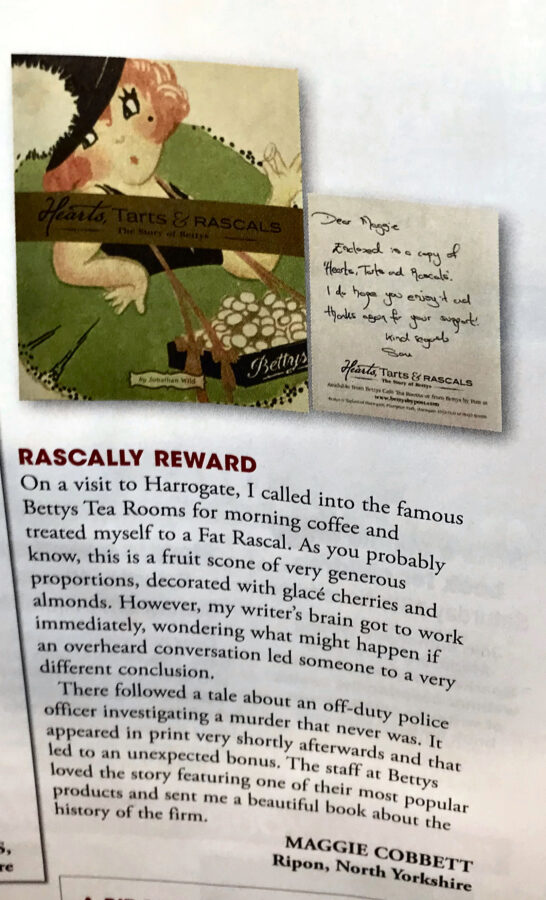 Tickled to see this in the December issue of Writing Magazine. If you've never had a Fat Rascal, you really should!
Originally published in The Weekly News, the story that came from my enjoyment of this delicious confectionery can be found in my 'Swings & Roundabouts' collection, available to download separately from Amazon or as part of an omnibus edition that is also out in print.
26 November, 2021 - Make the first comment on this story
Comment on this story
Check Out My eBooks
Blog Categories
Links
Live From Twitter