Hello, and thank you for visiting my site. I hope that you'll return often and always find something of interest about my world and what inspires me to pick up a pen. (This is a figure of speech, unfortunately. My handwriting is terrible!) Here's what I've been up to recently...
For one thing, I'm back on my feet, although still having to take it easy. A slow plod is the best I can manage so far, but I'm working on that. It's wonderful to be fit enough to resume normal activities, including meetings of Ripon Writers' Group and Write-On! Ripon. (The latter group, following the much regretted closure of Ripon's Curzon cinema, now meets at the Claro Lounge in the Market Place.)
Secondly, with Swanwick Writers' Summer School 2023 only a few week's away now, I'm delighted to have come second in an associated competition. Prolific crime author Val Penny and her publishers Spellbound Books set the challenge to write a story with the theme of revenge. Mine, set around a baffling murder in Amsterdam, has given me £100 off the cost of my place at this year's School.
Amsterdam holds many fond memories for me and I was a great fan of the original Van der Valk television series with the late Barry Foster, both of which influenced the story.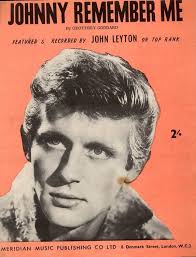 There is also a Whitby connection and a nod to singer John Leyton, who provided inspiration for one of the main characters. Who of my generation could forget his haunting rendition of 'Johnny, remember me'?
12 July, 2023 - Make the first comment on this story
Comment on this story
Check Out My eBooks
Blog Categories
Links
Live From Twitter