Hello, and thank you for visiting my site. I hope that you'll return often and always find something of interest about my world and what inspires me to pick up a pen. (This is a figure of speech, unfortunately. My handwriting is terrible!) Here's what I've been up to recently...
'Never let the truth get in the way of a good tale,' was a piece of advice I heard more than once during my first visit to Belfast. I don't know if the Irish are all natural born storytellers, but those I met over the four days of my visit certainly were. From tour guides to barmen, from taxi drivers to the security staff at the airport, I think they must all have kissed the Blarney Stone and I don't think I've ever met friendlier or more helpful people. Any talk of 'the troubles' was very much in the past tense and I really hope that their optimism will prove to be justified.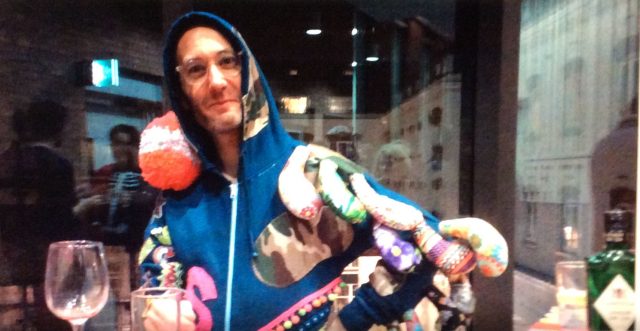 My first evening was spent at the MAC (Metropolitan Arts Centre) for the opening of an exhibition curated by Dr John Walter. Shonky: The Aesthetics of Awkwardness is a group show of international artists that includes painting, sculpture and video, performance and installation.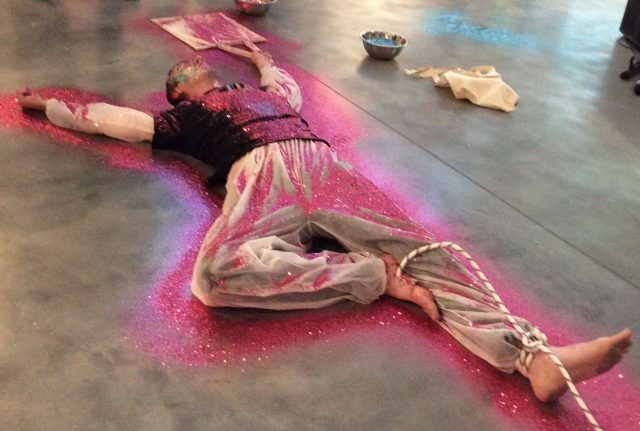 To be honest, my own taste in art doesn't extend far past the Impressionists, but I found plenty to enjoy all the same. The mostly young crowd was full of enthusiasm for the works on display and I was even asked for the first time in decades if I'd got any weed! (For the record, I hadn't.)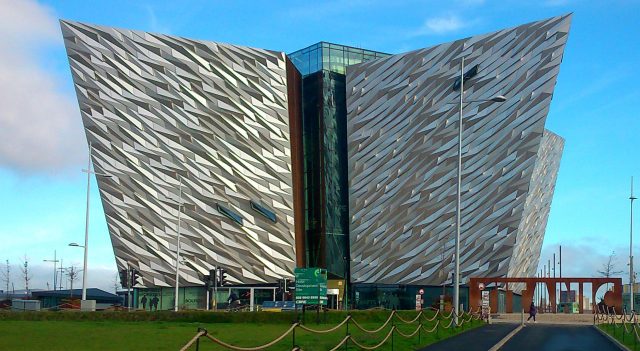 The Titanic exhibition devoted to 'the pride of Belfast' is unmissable as well as extremely moving. Housed in a building designed to match the size of the hull, it contains nine interactive galleries that tell visitors just about anything they might want to know about the history of the liner from its construction and launch in 1911 to its rediscovery at the bottom of the Atlantic in 1985. It seemed to me that the collision with the iceberg and the reasons for Titanic's sinking were rather glossed over, but that wouldn't stop me from recommending a tour.
Berthed close by is the fully restored Nomadic. A quarter of the size of its 'big sister', it was originally fitted out in similar style and used as a tender for 1st and 2nd class passengers. Having seen active service during both World Wars, it then spent decades as a floating Parisian restaurant and disco before returning to Belfast. It's the last remaining White Star Line ship anywhere in the world and well worth a visit.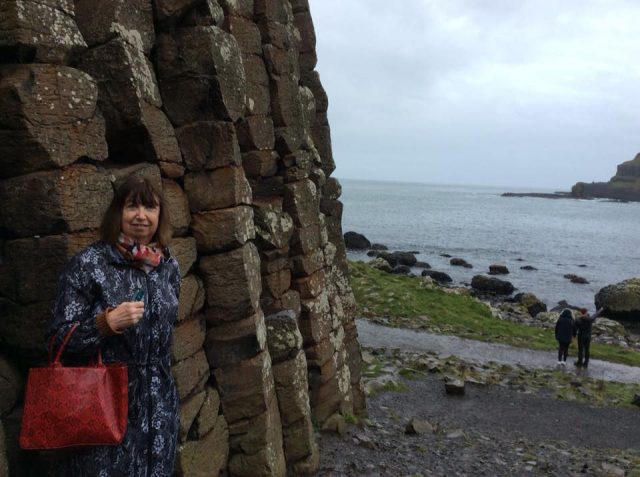 Story telling went into overdrive on the Giant's Causeway. Who wouldn't believe in the legend of the giant Finn McCool? Well, maybe those who subscribe the idea of long gone alien civilisations.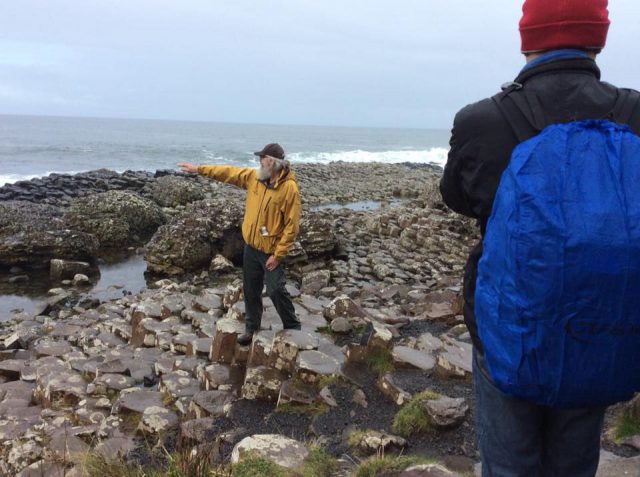 The idea that all those rock formations, particularly the perfectly hexagonal columns, had come about due to volcanic activity seemed to me, no geologist, the most improbable. Slippery with algae, they couldn't tempt me to walk on them, although I did hear tell of a tourist who had done the whole tour in stiletto heels. Maybe in her case the visit to the Bush Mills distillery came first; in mine it was a very welcome second.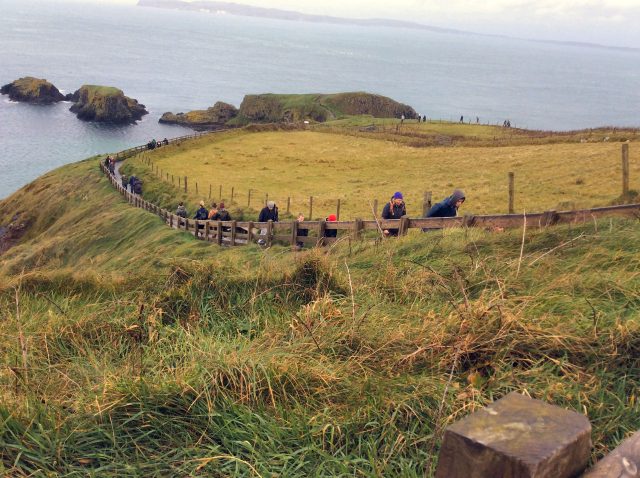 If only I'd thought to wear my FitBit! Generally a reluctant walker, I certainly covered more than the recommended 10 000 steps a day during my time in Ireland.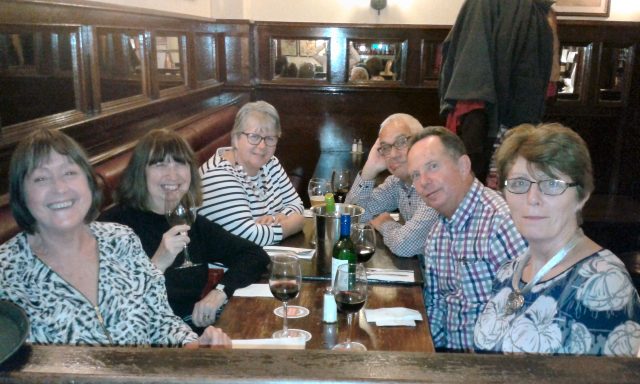 In the evenings, though, it was all about the 'craic'. Belfast has more places to eat, drink and make merry than you can shake a stick at. The photo above was taken at the Morning Star, an alehouse turned gastropub dating from 1810 and with the proud boast that its food is all sourced locally.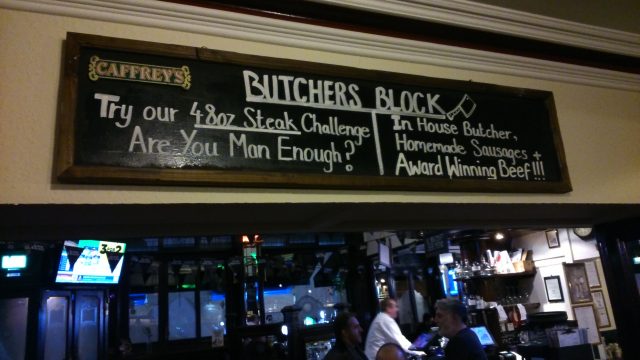 I'd love to know how many enthusiastic carnivores have taken up the 48 oz Steak Challenge and whether it came with chips!
26 October, 2017 - There are 2 comments on this story
Comment on this story
Check Out My eBooks
Blog Categories
Links
Live From Twitter