Hello, and thank you for visiting my site. I hope that you'll return often and always find something of interest about my world and what inspires me to pick up a pen. (This is a figure of speech, unfortunately. My handwriting is terrible!) Here's what I've been up to recently...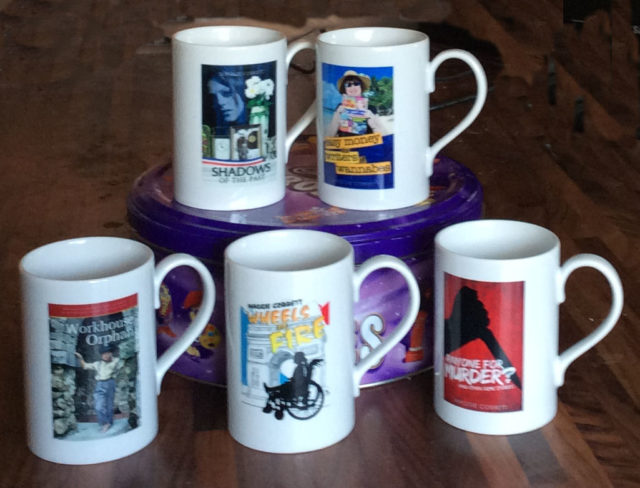 I'd wondered how my nearest and dearest might top last year's charm bracelet, which featured several of my books, and now I know!
These mugs will certainly be accompanying me to next year's literary events!
(Apologies for the quality of the image, which is due to my lack of skill at photography and no reflection on the print shop that produced them.)
27 December, 2018 - Make the first comment on this story
Comment on this story
Check Out My eBooks
Blog Categories
Links
Live From Twitter