Hello, and thank you for visiting my site. I hope that you'll return often and always find something of interest about my world and what inspires me to pick up a pen. (This is a figure of speech, unfortunately. My handwriting is terrible!) Here's what I've been up to recently...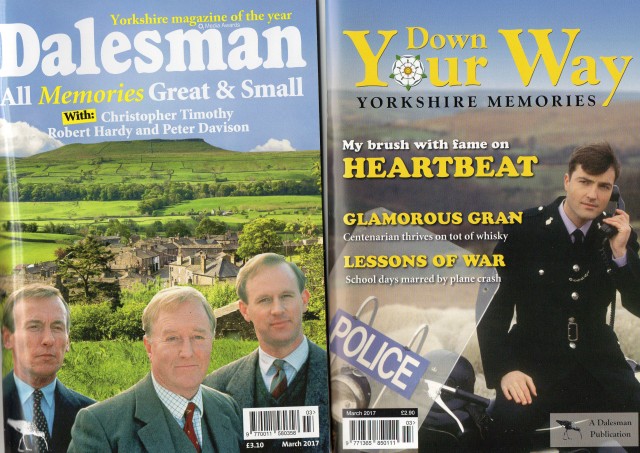 The March 2017 issues of these popular Yorkshire magazines feature two very different contributions from the Cobbett household.
The Dalesman has a 'filler' in its 'Signs and Wonders' column, a rather unsavoury gem captured by my husband last autumn when he dropped me off in Malton for the Ryedale Book Festival. Has he been reading my Easy Money For Writers And Wannabes, I wonder?
Down Your Way, which specialises in nostalgia, has my article about family mementos. We probably have far more than our fair share of those!
26 February, 2017 - Make the first comment on this story
Comment on this story
Check Out My eBooks
Blog Categories
Links
Live From Twitter