Hello, and thank you for visiting my site. I hope that you'll return often and always find something of interest about my world and what inspires me to pick up a pen. (This is a figure of speech, unfortunately. My handwriting is terrible!) Here's what I've been up to recently...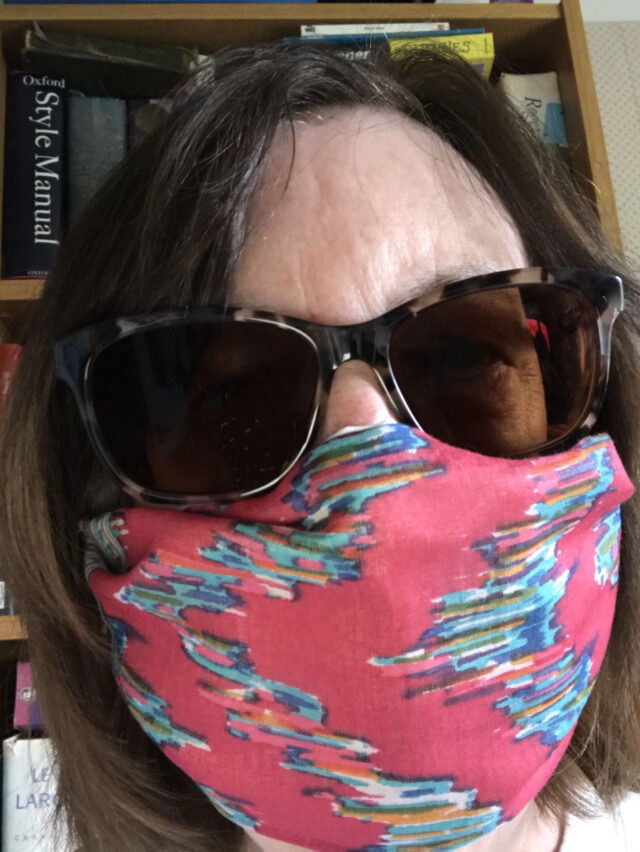 For millions of us, this seems like the film Groundhog Day. We wake up each morning and realise that we're about to relive the same day as yesterday and the day before that and the day before that. This was brought home to me recently when I decided for some reason to wear my watch and realised that I hadn't yet put it forward to British Summer Time. With no urgency to do anything on a particular day, even to remember which day of the week it is, lethargy can so easily creep in.
So what have I been doing? Well, if I'm honest, not a lot. I've discovered that I work far better under pressure and that is sadly lacking. I know that I shall kick myself one day over all this time I've wasted and yet getting my brain into gear to do some serious writing is proving impossible. Glorious weather has played its part in that, of course, with the garden and long walks exerting more pull over me than my desk. Ripon, blessed with three rivers, a canal and the glorious Spa Gardens, has more than its fair share of beauty spots to enjoy.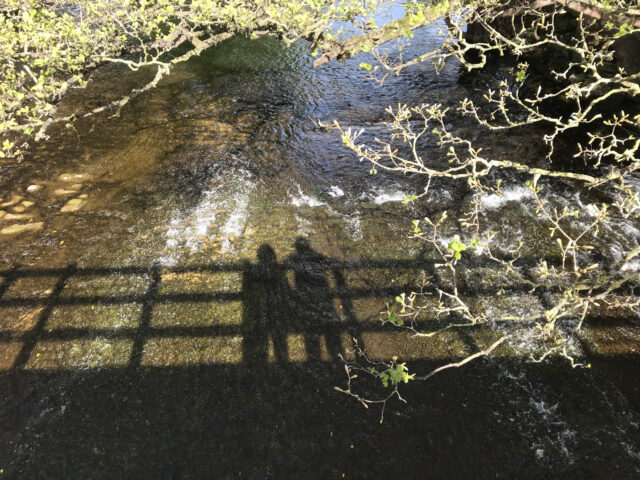 It's been good, though, to see the odd article, 'filler' and short story submitted before lock down appearing in print. Now that the weather has cooled down, I'm hoping to be more productive. Watch this space!
6 June, 2020 - Make the first comment on this story
Having spent a great deal of time researching the history of workhouses for my latest book, it's going to be a real pleasure to review Ripon Operatic Society's production for the local press. Although my story is set several decades after that of 'Oliver Twist', conditions were still appalling for the poorest children in our society.
20 February, 2020 - Make the first comment on this story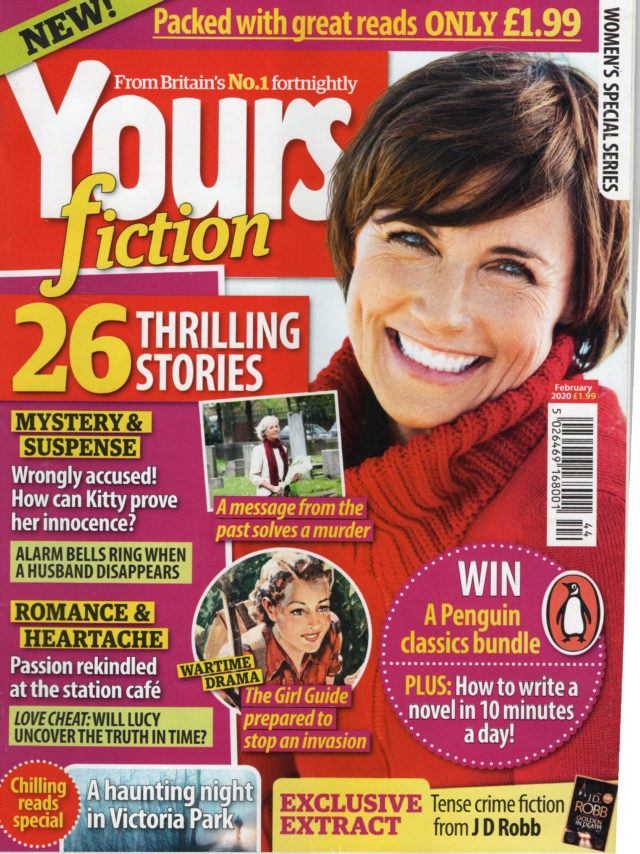 With so many publications jettisoning fiction in favour of celebrity claptrap – well, that's my opinion, anyway – this new title is like a breath of fresh air. As well as offering a new market for short stories, it's open to all, unlike some magazines that won't consider submissions from new writers.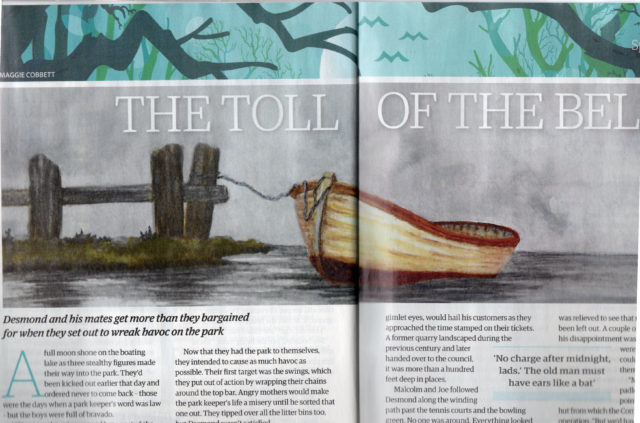 So, I'm very pleased to have a story in the very first issue. Categorised by the editor as 'spooky', its illustration is very appropriate.
20 February, 2020 - Make the first comment on this story
PYA (Promoting Yorkshire Authors) put on a show to thank the library staff for their support during the year. In a tea shop setting, with copious free refreshments for all, craft and games activities for children, a raffle, book sale and Santa's sack, we read out poetry, prose and even burst into song occasionally.

Seen from left to right are Bryan Pentelow, Helen Johnson, John Jackson and Kate Swann. Bryan and Kate read some of their poems, Helen gave an illustrated talk on Yorkshire customs at Christmas and John, who really looked the part, read extracts from A Christmas Carol.

Also from left to right, I read a story about a family's first Christmas in Australia from my Had We But World Enough Collection, the indefatigable Neelie Wicks – who set up the whole thing and provided just about everything that was required – took charge of Christmas hat and card making with the children, Paul Smith narrated the tea shop scenario and Vasiliki Scurfield read a very moving tale about a young girl's compassion for a German prisoner of war at Christmas.
NB I may have made a new fan during the morning, because the book I read from had disappeared by the time we bade the audience farewell. Happy reading, whoever you are!
22 December, 2019 - Make the first comment on this story
We spent a couple of happy years in Bedale after our move to North Yorkshire and next week I'll be back. It will be interesting to see if there are any familiar faces in the audience and, less likely, perhaps, if they remember me from our boys' playgroup and nursery school days.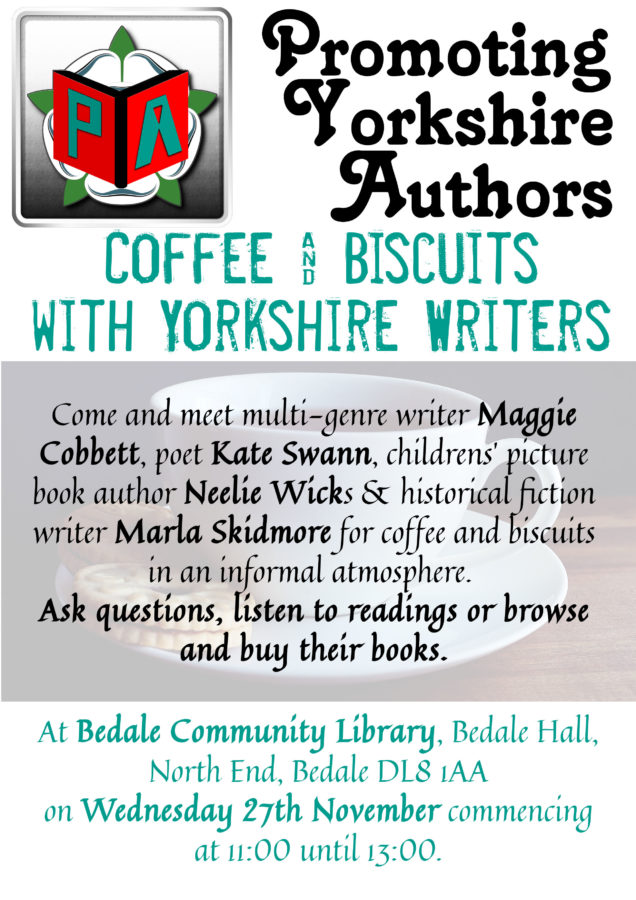 The event takes place in the splendid surroundings of Bedale Hall, part of which functions as a community run library.
22 November, 2019 - Make the first comment on this story
Glad to say that my presentation went very well and the audience had lots of questions.
Easy Money For Writers & Wannabes is still my best seller and for a very good reason. Readers have already earned substantial amounts by following my advice!
14 November, 2019 - Make the first comment on this story
Fiction is my first love, 'fillers' and features joint second and poetry, I'm afraid, brings up the rear. That's partly because, although I've had some success in that field, I don't really consider myself a 'proper poet' by modern standards. As a lover of rhyme and metre, I'm aware that most of my poems are out of step with contemporary fashion.
HOWEVER, Ripon Writers' Group was invited to contribute to the 3rd Ripon Poetry Festival, so I threw my hat into the ring and saw two of my poems, Care in the Community and Payback Time included in this year's anthology. How soulful do I look here! Seven other members were also successful, including Lindsay Trenholme who won first prize.
As if that were not enough, a few of us also took part in the opening event of this year's Festival, which piggybacked onto a wine and cheese evening at a local supermarket. I dug into my back catalogue for that one and read To My Writing Partner, the sonnet that won first prize in the 2006 poetry competition for a free place at 'Swanwick' and started my annual pilgrimage to the wonderful Writers' Summer School. It seemed to go down well with the audience, even those who'd only really come for the more tangible tastings on offer. At any rate, they listened patiently and gave me a generous round of applause.
There was also a tribute session one afternoon for the late Elizabeth Spearman and David McAndrew, both of whom had been instrumental in setting up the Festival in 2017, and both Carol Burdett Mayer and Kate Swann launched their new poetry collections at the Curzon during the final afternoon.
All in all, this year's Festival has been a great showcase for Ripon Writers' Group, which has been in existence for almost 40 years!
16 October, 2019 - Make the first comment on this story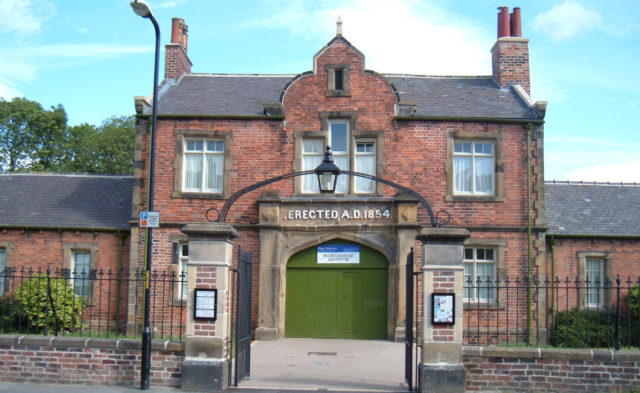 It's hard to think of a more appropriate venue for my illustrated talk. During the two years that I was writing 'Workhouse Orphan', I made a good many visits to the Ripon Workhouse Museum for research purposes and to get the general feel of the place. The Museum continues to expand and is well worth a visit for families and anyone interested in social history.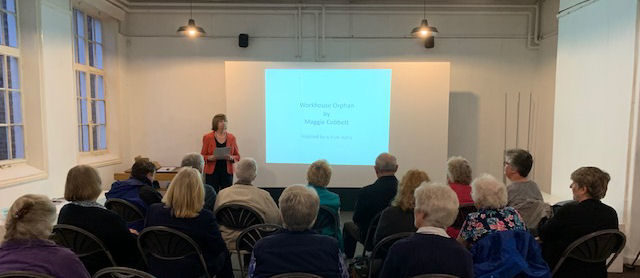 My book has been on sale in the shop there for several months, so quite a few audience members had already read it and arrived prepared with their questions and comments. Others quickly became engaged and we had a lively discussion afterwards.
26 September, 2019 - There are 2 comments on this story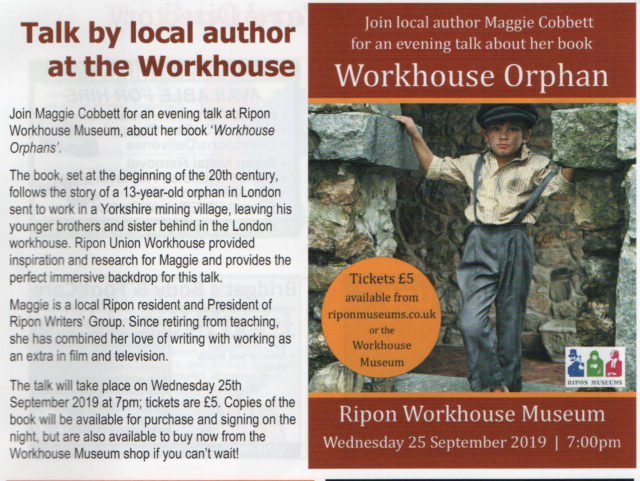 It's hard to think of a more appropriate venue and I'm very happy to support the Ripon Museum Trust.
1 September, 2019 - Make the first comment on this story
'Bill's Last Night', my 5-minute drama for Swanwick's Page to Stage event (see previous post for full details) is now available to view on You Tube.
Many thanks to Steve Barnett for his expert editing!
27 August, 2019 - There is one comment on this story
Check Out My eBooks
Blog Categories
Links
Live From Twitter