Hello, and thank you for visiting my site. I hope that you'll return often and always find something of interest about my world and what inspires me to pick up a pen. (This is a figure of speech, unfortunately. My handwriting is terrible!) Here's what I've been up to recently...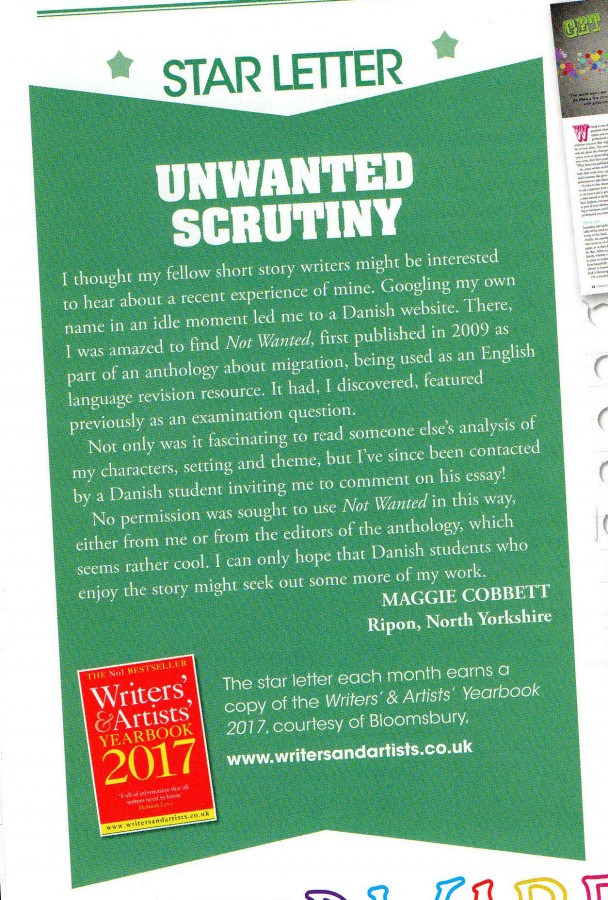 Like all writers, I expect, I'm keen to expand my readership. However, the revelation that sparked this winning letter in the May 2017 of Writing Magazine came as a bolt from the blue.
4 April, 2017 - Make the first comment on this story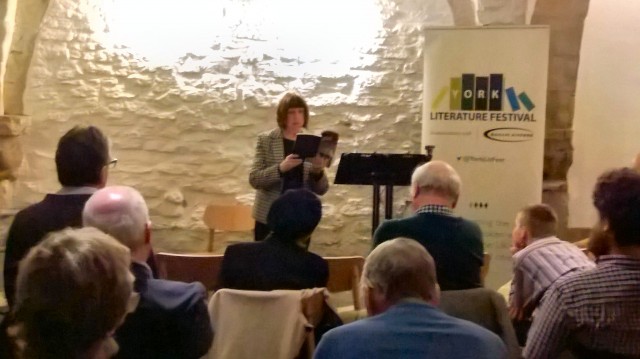 I very much enjoyed being part of the line up of York Writers for the last HUB event of this year's York Literature Festival. Each of us was allowed ten minutes and I chose to read a couple of very short stories from my Anyone For Murder? collection. They seemed to go down well with the audience. Well, at least everyone laughed in the right places.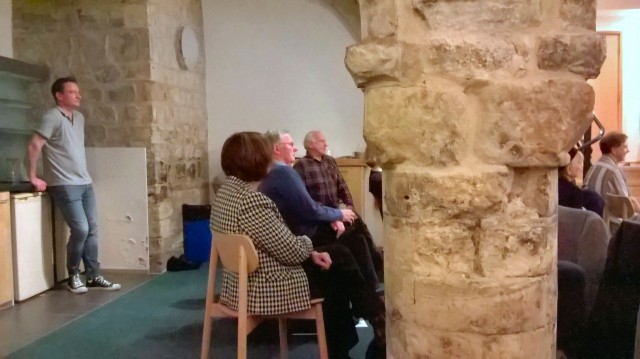 Paul Mulryne, seen in the photo above taking a breather, did a great job as compere.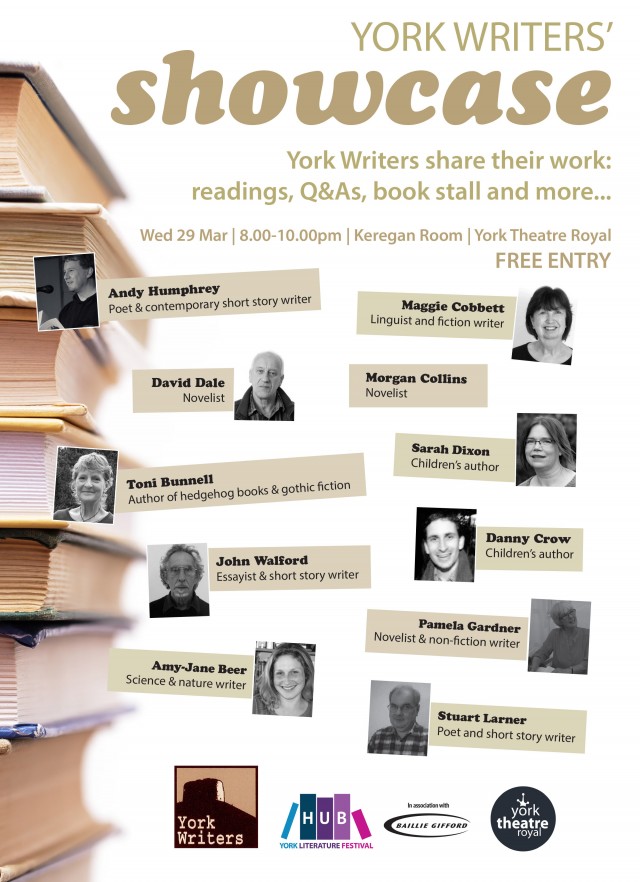 It was a shame that some of the people originally down to take part were unable to make it, but the rest of us agreed that it had been a very worthwhile experience. Roll on HUB 2018!
30 March, 2017 - Make the first comment on this story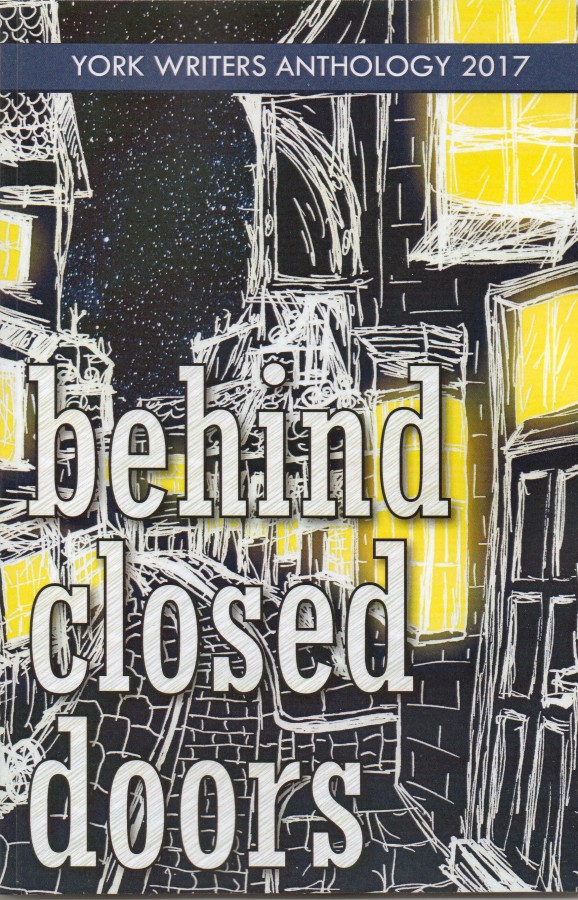 Yes, I know. I'd have given the title an apostrophe too, but it was an editorial decision.
That said, the anthology is hot off the presses and a great read. Twenty-five stories and poems have been contributed by members of York Writers. Between us, I hope that we've catered for all tastes. Well, not quite all, but a fair few.
My own story, No Time For Contemplation, is about a puppy farmer getting her comeuppance – and not before time either! Anyone who exploits helpless animals is a villain in my book – books, actually. (One of the characters in my novel Shadows of the Past comes to a very unpleasant end, although his callous attitude to creatures that he considers to be vermin is only one of his crimes.)
Anyway, we of York Writers hope to raise our profile through this collection, which is available through Amazon and will also be on sale at our Showcase Event at York Theatre Royal next week. Please come along and support us.
20 March, 2017 - Make the first comment on this story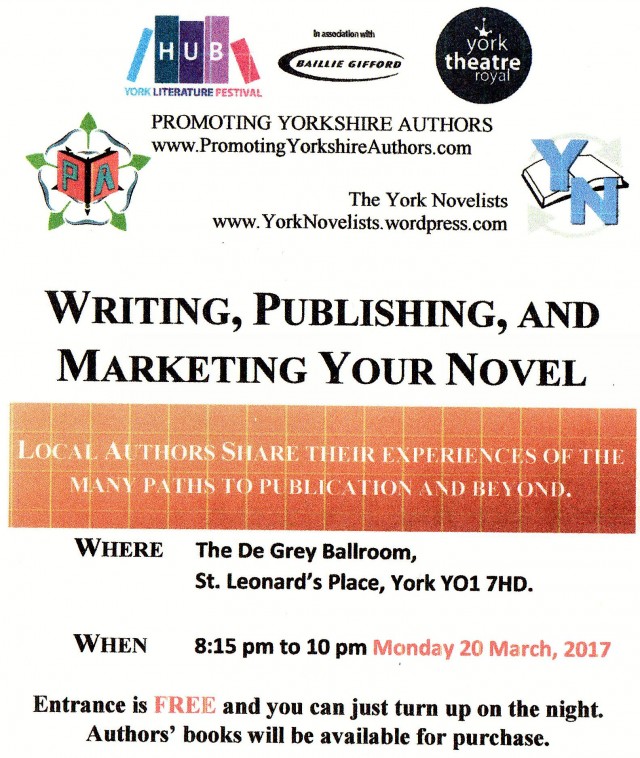 Tomorrow evening will see us in the De Grey Rooms, next to York Theatre Royal.
Writing a book is only the first step on what can be a long and rocky road.
We don't pretend to have all the answers and hope to pick up a few pointers ourselves from the other writers we welcome to this session.
19 March, 2017 - Make the first comment on this story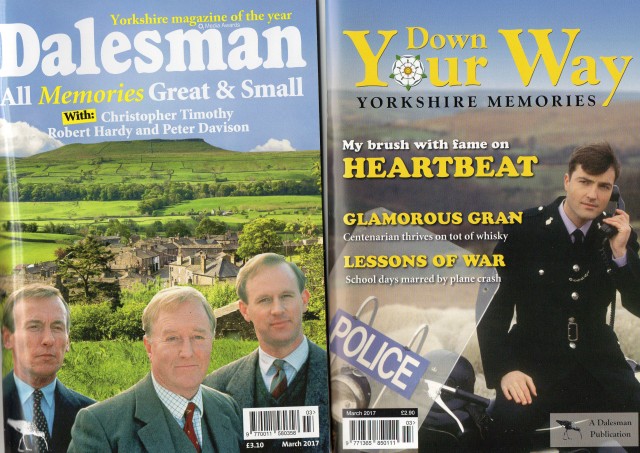 The March 2017 issues of these popular Yorkshire magazines feature two very different contributions from the Cobbett household.
The Dalesman has a 'filler' in its 'Signs and Wonders' column, a rather unsavoury gem captured by my husband last autumn when he dropped me off in Malton for the Ryedale Book Festival. Has he been reading my Easy Money For Writers And Wannabes, I wonder?
Down Your Way, which specialises in nostalgia, has my article about family mementos. We probably have far more than our fair share of those!
26 February, 2017 - Make the first comment on this story

I'm indebted to fellow member Edwin Rydberg for this great image, which has already appeared on www.promotingyorkshireauthors.com
6 February, 2017 - Make the first comment on this story
Check Out My eBooks
Blog Categories
Links
Live From Twitter