Hello, and thank you for visiting my site. I hope that you'll return often and always find something of interest about my world and what inspires me to pick up a pen. (This is a figure of speech, unfortunately. My handwriting is terrible!) Here's what I've been up to recently...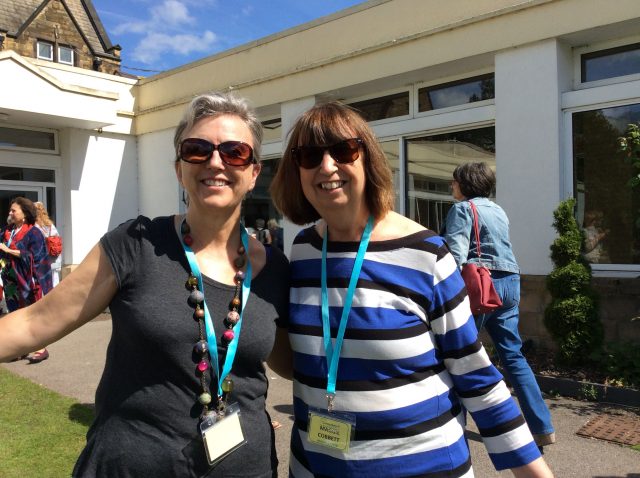 This was my 12th year at the Writers' Summer School, generally just known as 'Swanwick'. Why? Because it takes place each August in the Hayes Conference Centre, which is located in the Derbyshire village of Swanwick. My friend Cathy Grimmer was the Chairman this year and, with the help of her committee, did an excellent job. Nearly 300 writers were present during the week and almost a third were first timers.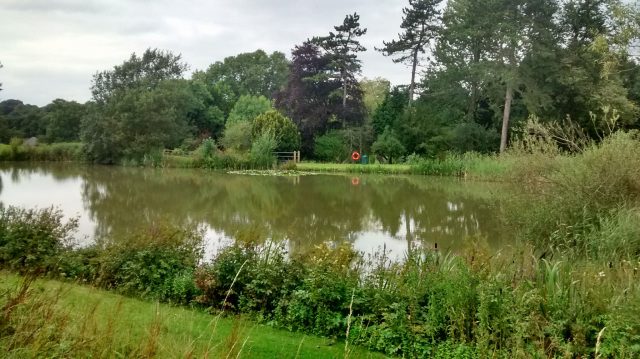 The former gentleman's residence has well kept and extensive grounds, including two lakes. The swans are no longer there, but there are plenty of fish. No swimming allowed, unfortunately.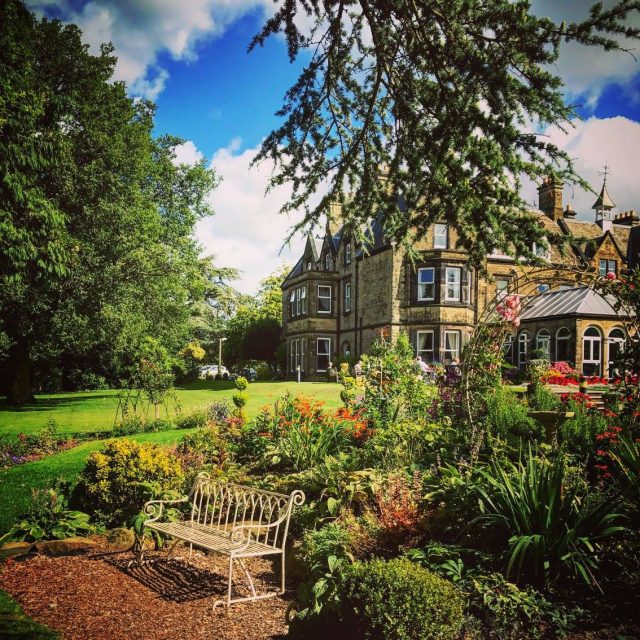 Anyone wishing for solitude can generally find some.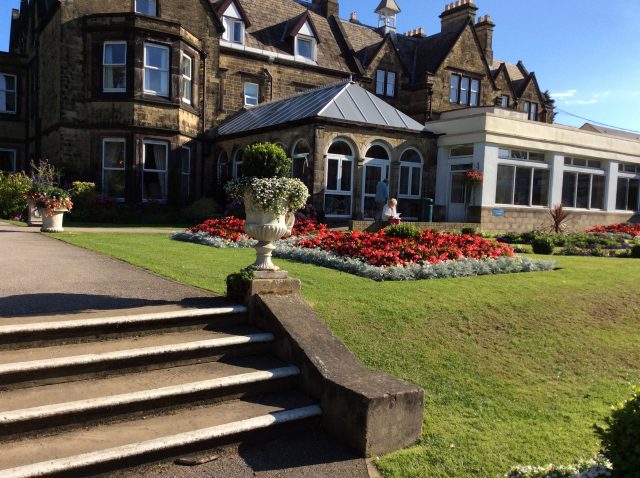 The area around the Main House, though, is generally thronged with writers in between sessions. We are, after all, there to work and learn. There's no need to sign up for courses in advance and dipping in and out is allowed. This year, I attended part or all of the following: Writing Popular Fiction with Sue Moorcroft, both Script Writing and Life Writing (memoir) with Paul Dodgson, Short Stories with Della Galton, The Swanwick Standard (photo journalism) with Simon Hall, Writing Intimate Scenes with Liz Hurst, Grammar (and punctuation) with Geoff Parkes and Writing for Competitions with Ingrid Jendrzejewski.
Most evenings saw a speaker: Derbyshire crime writer Stephen Booth kicked us off and was followed by Sophie Hannah, doyenne of psychological crime fiction, children's author Cathy Cassidy and the Golden Egg Academy's Imogen Cooper. New for this year was 'In Conversation With…' in which Simon Hall grilled authors Sue Moorcroft, Jon Mayhew and Steve Hartley.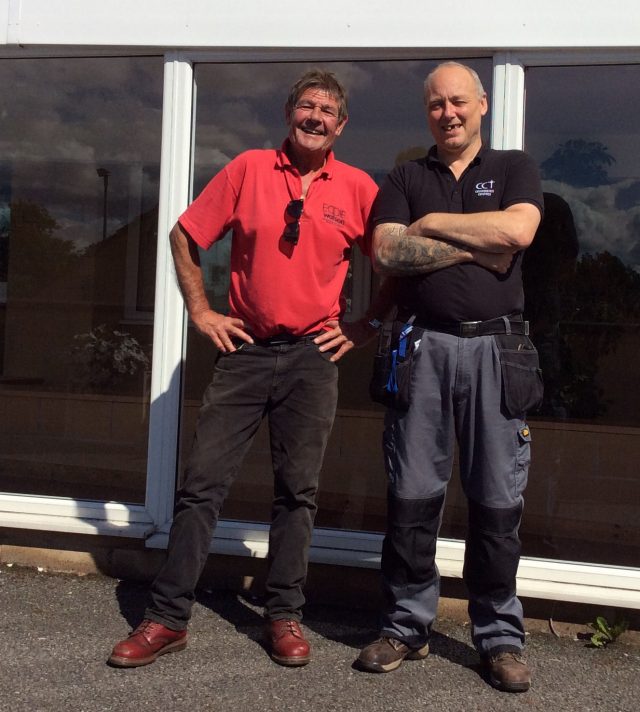 These two gallant gentlemen, window cleaner Eddie and head porter Steve agreed to be interviewed for my article in the Swanwick Standard. I chanced upon them when I was taking a break from heading a 'Procrastination Free Day' session and they provided me with a mine of information. My other 'duties' this year included being an 'ambassador' with the brief to look after new Swanwickers (White Badgers), run one of the guided tours of the site with Veronica Bright, co-host a dinner table on the first evening with Julia Pattison and the Prose Open Mic with Jennifer Wilson.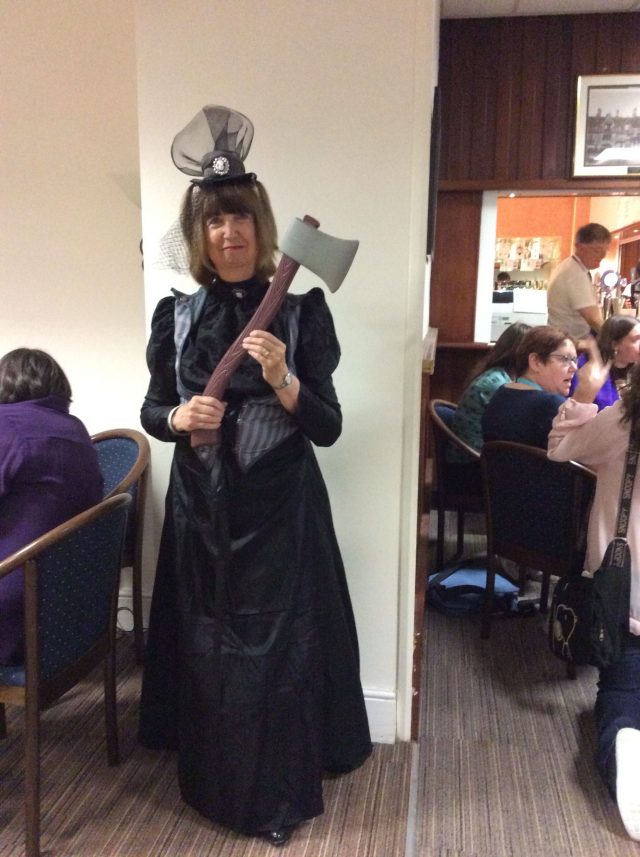 That overlapped the Wild Wild West disco and, with no time to change in between, I helped Jen to run a tight ship (in my case, in a very tight costume). Participants, apart from the winners of the short story and writing for children competitions, were limited to five minutes each and I had an egg timer as well as my axe! Other entertainments include the Poetry Open Mic, Buskers' Night and Swanwick Page to Stage performances.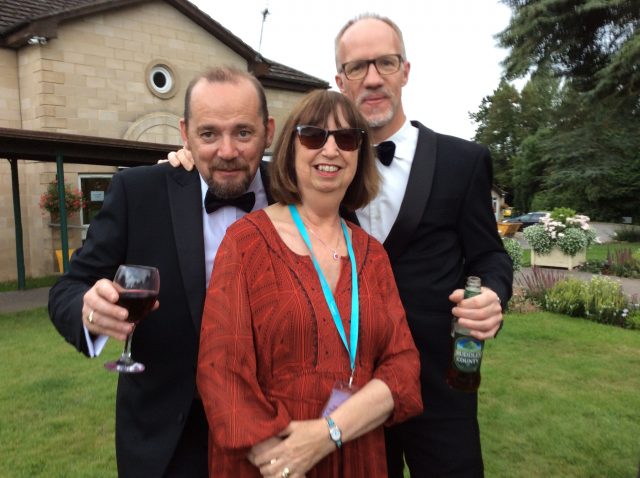 All too soon it was the last full day. The conscientious amongst us attended the AGM and everyone assembled on the lawn for the annual Dregs Party. That's always an occasion for donning whatever finery could be squeezed into the luggage and polishing off left over drinks and/or snacks before going in for dinner.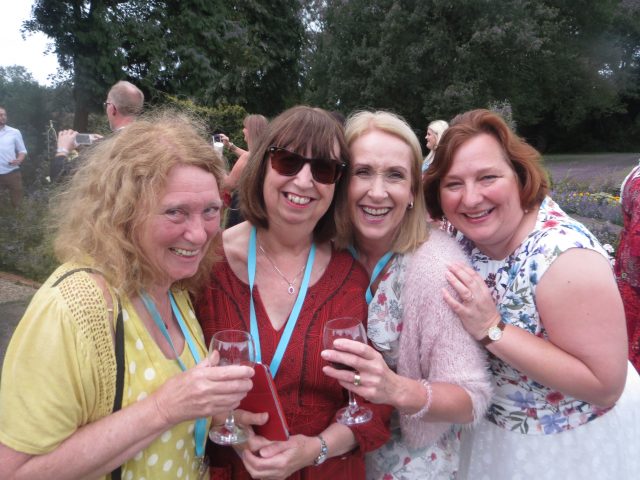 Cameras clicked the whole time and many hugs were exchanged with friends old and new. Only the hilarious Swanwick Awards and Farewell remained, with another farewell the following morning as those departing by coach were waved off by the rest of us.
So, that's it. Next year is the 70th anniversary of the Writers' Summer School. Early booking from 1st February 2018 is strongly advised. If you'd like to join us, keep an eye on the website: www.swanwickwritersschool.org.uk
Here I am being interviewed. Skip to the two minute mark. When you've finished, don't forget to take a look at the photo gallery underneath.
19 August, 2017 - There are 2 comments on this story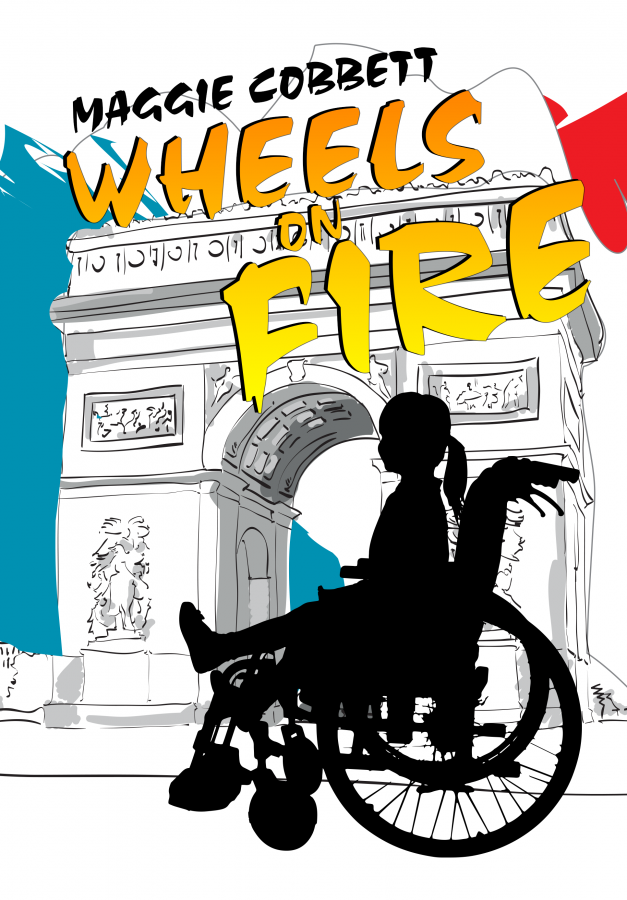 It's always exciting to bring out a new book and this one is hot off the press, so to speak. As a veteran of many school trips abroad, most of them to France (although Germany may well provide a future setting), it was inevitable that some of my own experiences and those of my colleagues will have crept into the story. However, the character of Karen (Kaz) Russell, wheelchair bound after the accident that has killed her mother, popped ready made into my mind. Furious that no one in authority seems to care enough to pursue the driver responsible, Kaz decides to take matters into her own hands and the school trip to Paris will provide the ideal opportunity.
I hope that the book will appeal to the 10-13 age group and also strike a chord with their teachers. Comments and reviews will be very welcome.
4 August, 2017 - Make the first comment on this story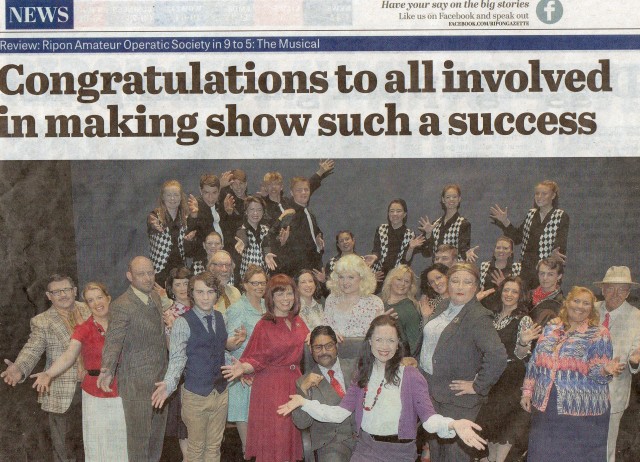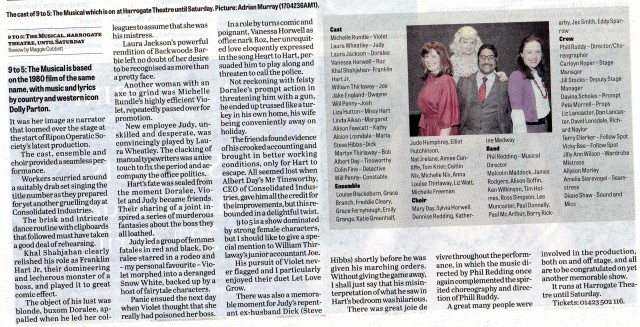 It's always a pleasure to review a show for a local group and last Tuesday evening saw me at Harrogate Theatre for Ripon Amateur Operatic Group's dress rehearsal of 9 to 5 The Musical. Sitting in the centre of the front row of the Circle and armed with a clipboard, torch and copy of the programme was an interesting, although far from relaxing experience. It's always an odd feeling to see the cast acting, dancing and singing their hearts out to rows of mostly empty seats and so receiving minimal feedback for their efforts. Wishing to do justice to the performance, I was also acutely conscious that turning my attention away from the stage in order to write notes might cause me to miss some of the action. However, I did my best, sat up until 2.30 a.m. to finish the review in time for the press deadline and kept my fingers crossed that I hadn't made any major mistakes or omissions.
Delighted to receive some complimentary tickets, I was in the theatre again for the last night of the show and enjoyed it a great deal more. Relaxing in the Stalls, with no decisions to make other than which flavour of ice cream to buy in the interval, was an undiluted pleasure. There were indeed little cameos that I'd missed first time round and the enthusiastic applause from the audience at the end of each big number was very well deserved.
1 May, 2017 - Make the first comment on this story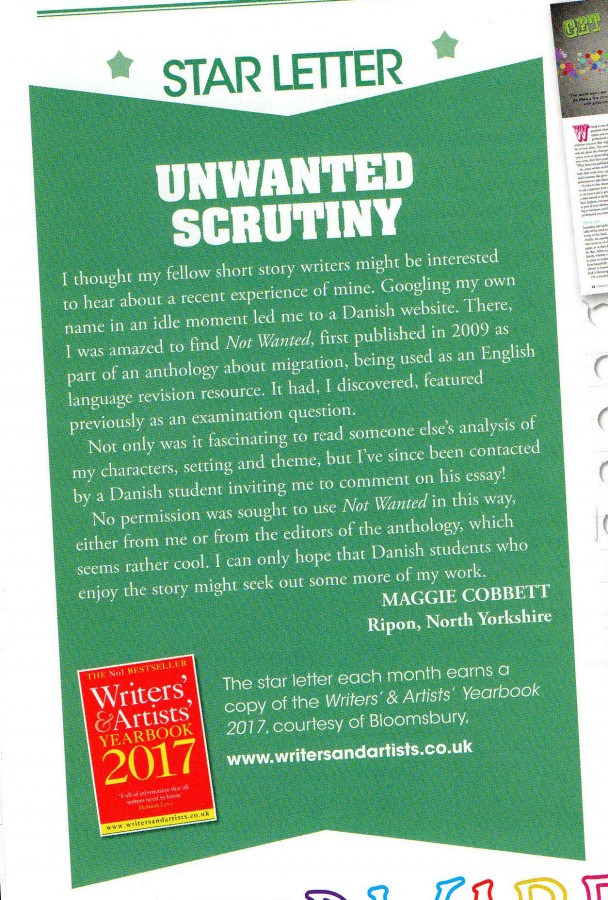 Like all writers, I expect, I'm keen to expand my readership. However, the revelation that sparked this winning letter in the May 2017 of Writing Magazine came as a bolt from the blue.
4 April, 2017 - Make the first comment on this story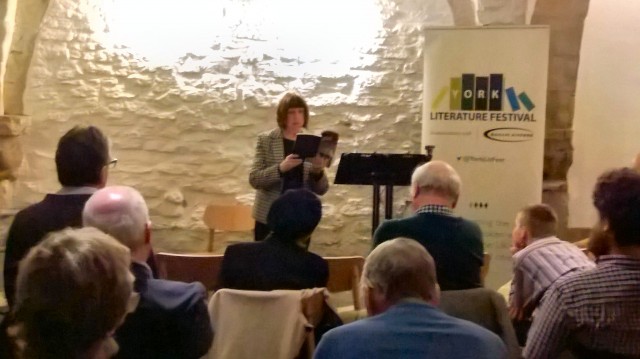 I very much enjoyed being part of the line up of York Writers for the last HUB event of this year's York Literature Festival. Each of us was allowed ten minutes and I chose to read a couple of very short stories from my Anyone For Murder? collection. They seemed to go down well with the audience. Well, at least everyone laughed in the right places.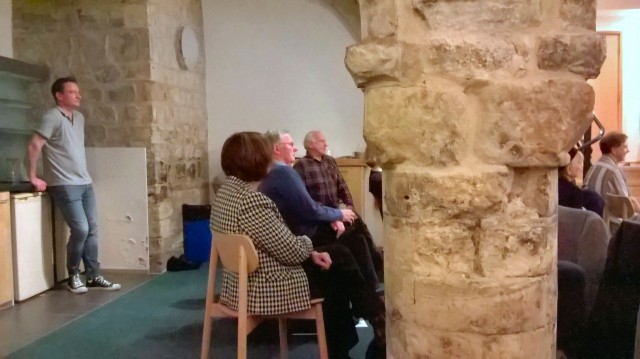 Paul Mulryne, seen in the photo above taking a breather, did a great job as compere.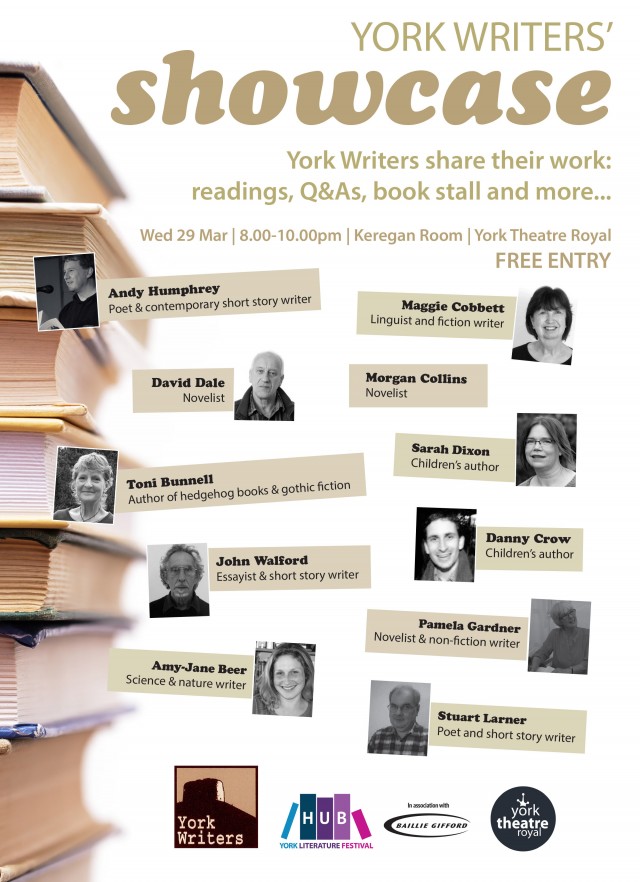 It was a shame that some of the people originally down to take part were unable to make it, but the rest of us agreed that it had been a very worthwhile experience. Roll on HUB 2018!
30 March, 2017 - Make the first comment on this story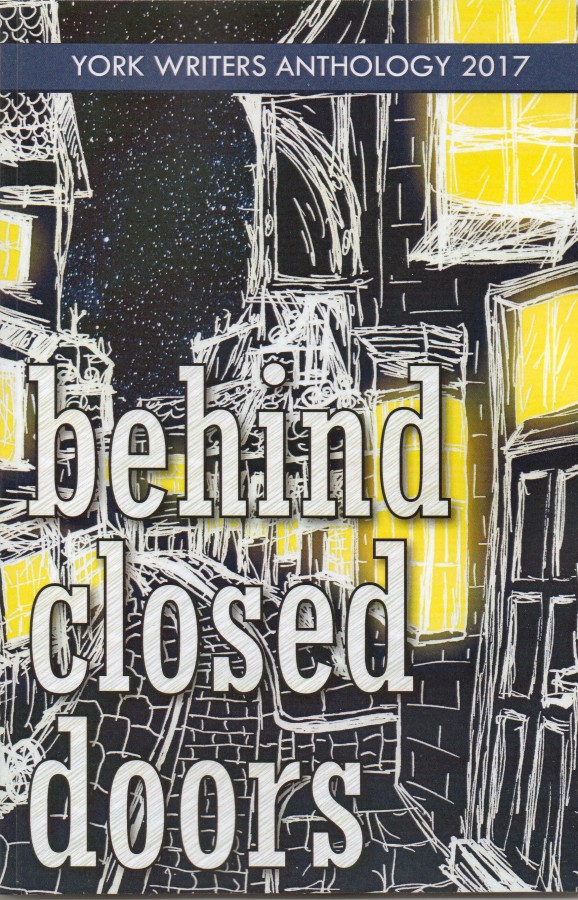 Yes, I know. I'd have given the title an apostrophe too, but it was an editorial decision.
That said, the anthology is hot off the presses and a great read. Twenty-five stories and poems have been contributed by members of York Writers. Between us, I hope that we've catered for all tastes. Well, not quite all, but a fair few.
My own story, No Time For Contemplation, is about a puppy farmer getting her comeuppance – and not before time either! Anyone who exploits helpless animals is a villain in my book – books, actually. (One of the characters in my novel Shadows of the Past comes to a very unpleasant end, although his callous attitude to creatures that he considers to be vermin is only one of his crimes.)
Anyway, we of York Writers hope to raise our profile through this collection, which is available through Amazon and will also be on sale at our Showcase Event at York Theatre Royal next week. Please come along and support us.
20 March, 2017 - Make the first comment on this story
Check Out My eBooks
Blog Categories
Links
Live From Twitter