Hello, and thank you for visiting my site. I hope that you'll return often and always find something of interest about my world and what inspires me to pick up a pen. (This is a figure of speech, unfortunately. My handwriting is terrible!) Here's what I've been up to recently...

Always pleased to support the Swanwick Writers' Summer School in any way I can, I'm delighted to have the opportunity to repeat a workshop that has been very successful in the past.
Money isn't everything, I know, but it certainly helps. 'Easy Money for Writers & Wannabes' has been described as the gift that keeps on giving. If you haven't already got a copy, why not give it a try? You won't lose by it.
10 February, 2019 - Make the first comment on this story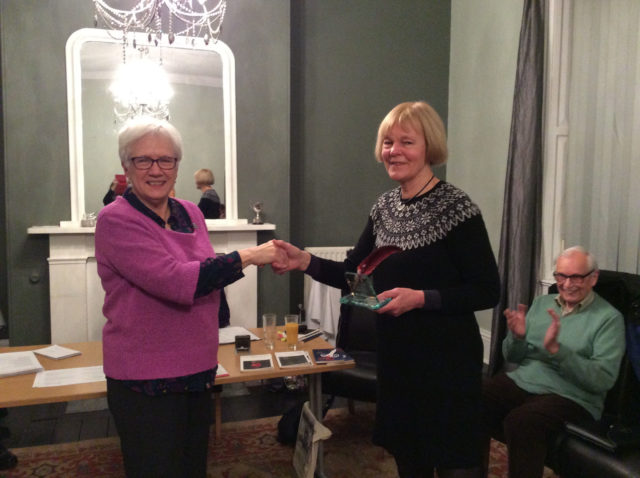 No, that isn't yours truly receiving a trophy from Carole Bromley. That distinction went to Ripon Writers' Group's Chair, Sheila Whitfield, for her poem about the traditional craft of dry stone walling. BUT, and it's a big BUT, I was placed joint third.
Why should that be such a big deal, you might ask. Well, it's because my entry, 'Not a Hope', listed all the reasons why I wouldn't expect to get anywhere in a poetry competition. Prizes these days tend to go to writers of free verse, with traditional forms disdained as hopelessly old fashioned. I disagree, as you'll realise if you read on. Much of what I hear today, whether at an adjudication or an open mic, I only know is a poem because that's what I'm told it is. Beautifully crafted and full of clever imagery it may be but, devoid of both rhyme and metre, it's indistinguishable to my ear from prose.
Carole said that she placed my poem, submitted anonymously, because its writer 'succeeds in writing a tongue in cheek, brilliant poem which makes her point powerfully and wittily'. I hope you agree. Comments very welcome.
NOT A HOPE
To write an ode is her intent,
But inspiration, heaven sent
To those of a poetic bent,
Has quite forgotten where she lives;
An oversight that always gives
A chance to better poets than she
To craft their entries, while she sighs
And wonders why she even tries.
Her pen is chewed beyond repair
And nothing beckons but despair.
Her friends evoke both place and time
In part or para or half- rhyme.
She knows their poems can't fail to chime
With any judge of modern verse.
That's not her style, for she is cursed
With love for both full rhyme and metre
And something strongish by the litre
To drown her sorrows when they beat her.
9 January, 2019 - There are 2 comments on this story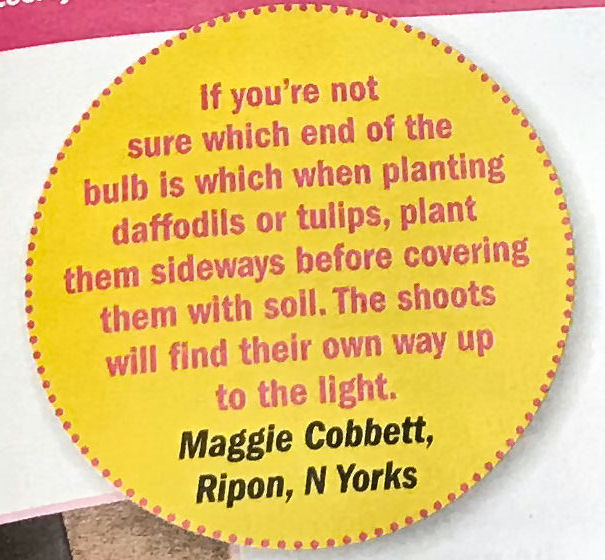 First 'filler' of the year to appear in print, cheque to follow. The advice in my 'Easy Money for Writers & Wannabes' continues to stand the test of time!
7 January, 2019 - Make the first comment on this story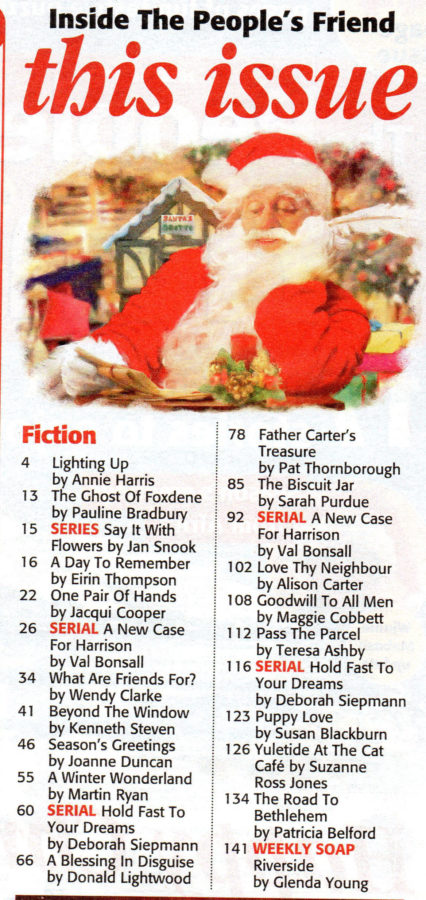 D.C.Thomson have maintained their policy of paying on acceptance rather than on publication, for which their regular writers are very grateful. However, it's always a little disappointing when a story is 'held over', as mine was last Christmas. However, here it is at last in the issue dated 22.12.18.
My original title, 'A Slice of Happiness', gave more of a clue to its subject matter than that chosen by the fiction team. Inspired by the same event that I described in my novel 'Shadows of the Past', it tells of an unexpected act of kindness during the final days of the WW2 German occupation of France. One reader has already let me know that it moved her to tears.
20 December, 2018 - Make the first comment on this story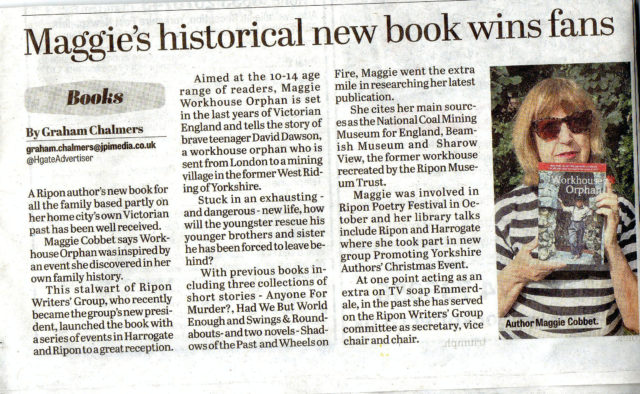 Thank you, Graham. Your unflagging support for the creative members of our community is always very much appreciated.
6 December, 2018 - Make the first comment on this story
It's always a pleasure to discuss technique with other writers and I almost forgot at times a) that we had an audience and b) were being filmed.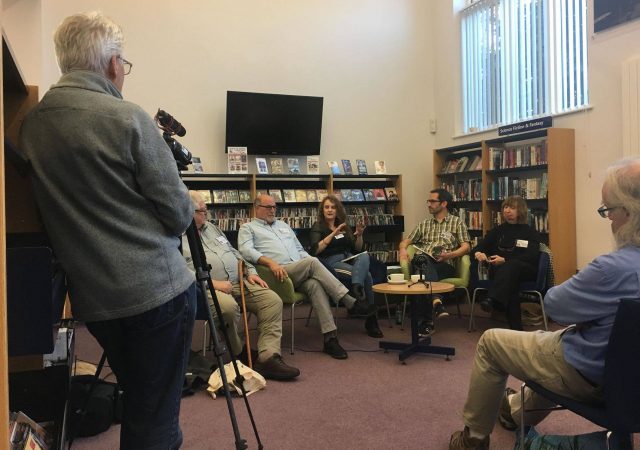 However, this was a PYA (Promoting Yorkshire Authors) event with Danny Crow chairing and Paul Smith behind the camera. Edwin Rydberg's guiding hand was present behind the scenes.
Fellow members Samantha Priestley and Bryan Pentelow are fantasy writers, John Jackson (a last minute substitute for Victoria Howard) specialises in historical fiction with a strong dash of romance and I – well, you've only got to take a look at the books I've produced so far to see that I've never managed to settle down to any particular genre. Crime, humour, romance – and all often in the same story!
So am I a 'pantser' or a 'plotter'? Well, I have to admit that it depends very much on the subject matter. 'Shadows of the Past' began as a memoir of my first summer in France. Then, like Topsy, it 'just grow'd' and it's fair to say that I flew by the seat of my pants through WW2 and the 1980s. 'Wheels on Fire' and 'Workhouse Orphan', on the other hand, each had main characters with a definite mission. As I knew from the start what these were and how they were going to turn out, I was able to plot step by step what happened in between.
It was good to see some familiar faces in the audience as well as new ones. These library events are becoming a regular feature of PYA and I always enjoy them, whether taking an active part or supporting other authors.
22 October, 2018 - Make the first comment on this story
The organisers of last year's inaugural Ripon Poetry Festival hoped that this one would be able to build on its success and it certainly did. There was a full programme of events spread over four days and surely something for everyone.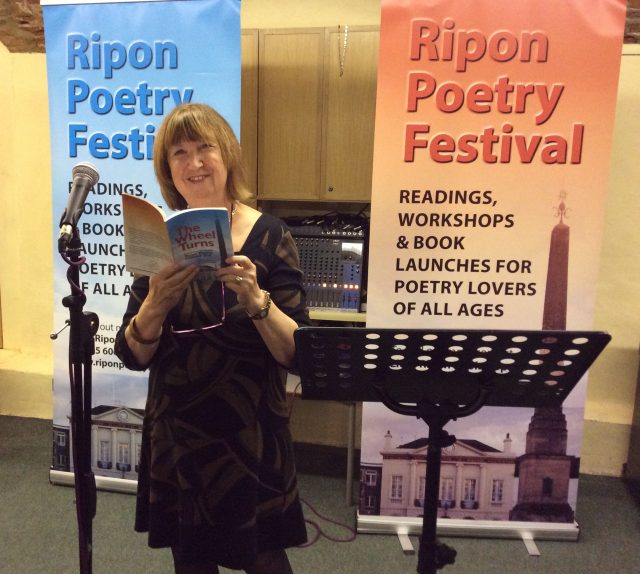 My own contribution was a modest one, but I was very pleased to have a WW1 themed poem of mine included in the Festival Competition Anthology, which was launched on the Saturday evening in the undercroft of Holy Trinity Church. The following day, I read it again, together with a parody partly inspired by memories of a misspent youth. That was as part of Ripon Writers' Group's showcase at Thorpe Prebend House on High St Agnesgate.
You can read both these poems, Noblesse Oblige and The Hippy's Lament in the Stories and Poems section of this website. I hope you enjoy them.
18 October, 2018 - Make the first comment on this story

2 August, 2018 - Make the first comment on this story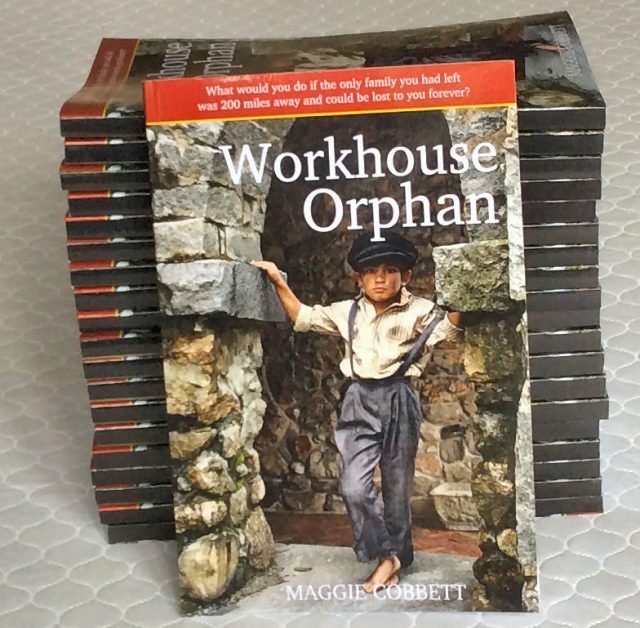 'Workhouse Orphan' is now available from Amazon in paperback or as a download. I have a small stock, so please let me know if you would like a signed copy. I'm also more than happy to give an author talk to any interested group. Although the book is aimed at the younger reader, a great deal of research has gone into it and the subject matter makes it appropriate for any age group.
23 July, 2018 - Make the first comment on this story
Will toiling underground in a Yorkshire coal mine be even worse than life in a London workhouse? Young David Dawson is given no choice in the matter and can only hope for the best, but what of the younger brothers and sister he has been forced to leave behind? Trying to think up a plan to rescue them is at the forefront of his mind as he gets to grips with backbreaking work and the almost incomprehensible speech of his new co-workers.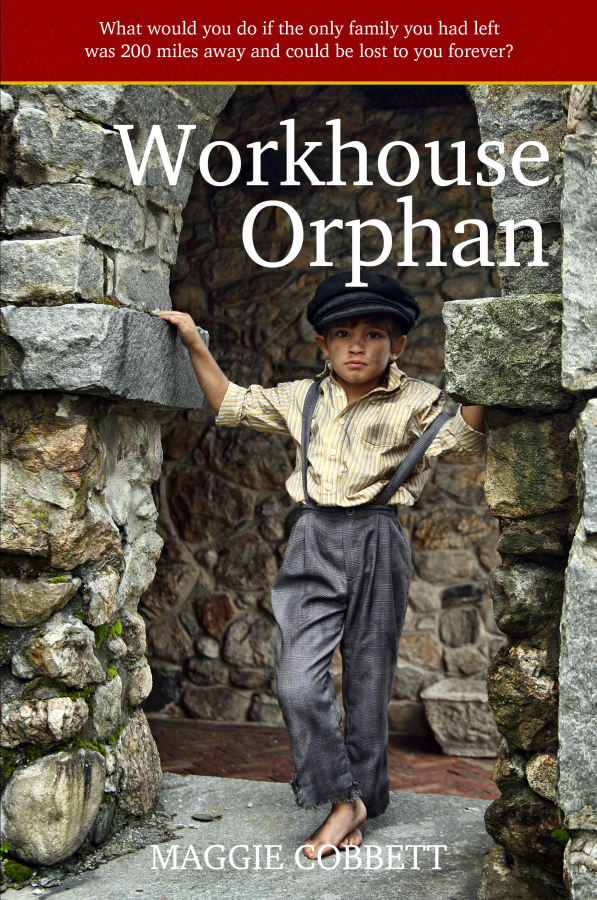 While this is a work of fiction and has a positive resolution, I hope that it may serve as a reminder of the inhumane treatment doled out to 'paupers' all over our country until well into the 20th century. Once inside the grim walls of a workhouse, families were split up and given no say in their daily lives. Outside, they might well starve or freeze to death. Orphan children were particularly powerless, their fate at the whim of the Board of Guardians.
This novel is set in an era when thirteen is considered high time for a child to earn his or her own living. Things have moved on since the days of Oliver Twist, but conditions are still harsh. His education cut short, young David faces a future of exhausting manual work in an industry known to be the most dangerous in the UK.

My inspiration has come from the cherished memory of David Robert Davidson, a workhouse boy from London who was briefly married to one of my great-aunts. Ten years younger than she, he was her second husband, the first having already perished in the Great War. In the photograph above, I believe David to be the young man posing with the Lewis gun.
He had been sent up to Hartshead, a small mining village in the former West Riding of Yorkshire, to work as a 'hurrier', pushing along heavy carts full of coal. As far as I have been able to ascertain, his reason for marrying was to take care of his friend's widow and children until he was called up and to ensure their entitlement to a pension should the worst happen. Unfortunately, it did. David's name is included on a memorial plaque in St Peter's, Hartshead and honoured each Remembrance Day.
I should stress that 'Workhouse Orphan' is NOT a biography. The details of David's short life that have passed down the family are too scanty for that. All I do know for sure is that his widow and stepdaughters thought the world of him. When they emigrated to the USA in 1919, they took with them his regimental photograph, from which the detail above is taken, and the certificate issued in recognition of his sacrifice for King and Country. Both were cherished until the last stepdaughter died, at which point they were sent over to me. A younger cousin now has charge of them.
23 July, 2018 - Make the first comment on this story
Check Out My eBooks
Blog Categories
Links
Live From Twitter