Hello, and thank you for visiting my site. I hope that you'll return often and always find something of interest about my world and what inspires me to pick up a pen. (This is a figure of speech, unfortunately. My handwriting is terrible!) Here's what I've been up to recently...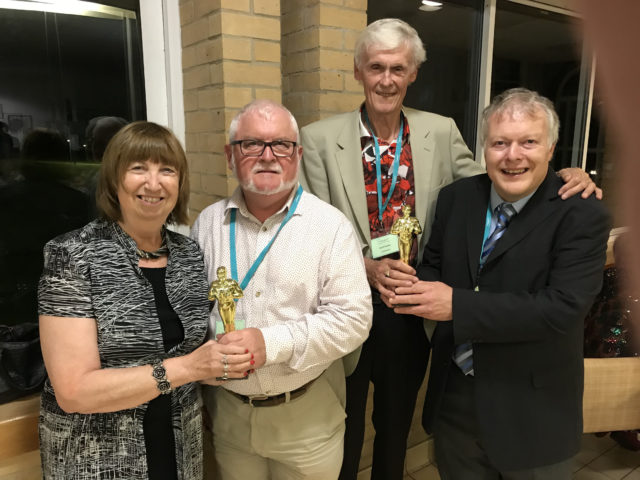 This was my 14th consecutive attendance at the Writers' Summer School and what a week it's been! The crowning moment for me was winning the award for Best Drama in the annual Page to Stage event with my five-minute script Bill's Last Night. This wouldn't have been achieved without the great team I was given to bring it to life. Neil Zoladkiewicz directed, Andy Cain was a very convincing prison chaplain and Geoff Parkes gave a stellar performance as long term prisoner Bill. Geoff also won the Swanny – the School's very own version of an Oscar – for Best Performance in a Drama.
So, what else did I get up to during the week? I stuffed envelopes for the Committee, handed out room keys, led a guided tour for White Badgers (new Swanwickers), hosted a dinner table for them the first evening, acted as an Ambassador all week, did some shifts in the Book Room, ran a one hour session on Writing Fillers, co-hosted the Prose Open Mic session, read at the Poetry Open Mic, dressed up as Cher for the Flower Power evening with Lance Greenfield Mitchell as my Sonny… Oh yes, attended some courses too. The one thing I didn't do much of was actual writing, apart from penning an entry for Fran Tracey's competition! More of that later.
Difficult choices always have to be made with so many attractive options running at once, but I decided on the following this year: Crime Plotting by Bettina Von Cossel, Promoting Your Work by Val Penny, Crime Fiction by Amit Dhand (better known as AA Dhand) and Writing Sex by Fran Tracey. All were both instructive and entertaining and no, I didn't win Fran's competition!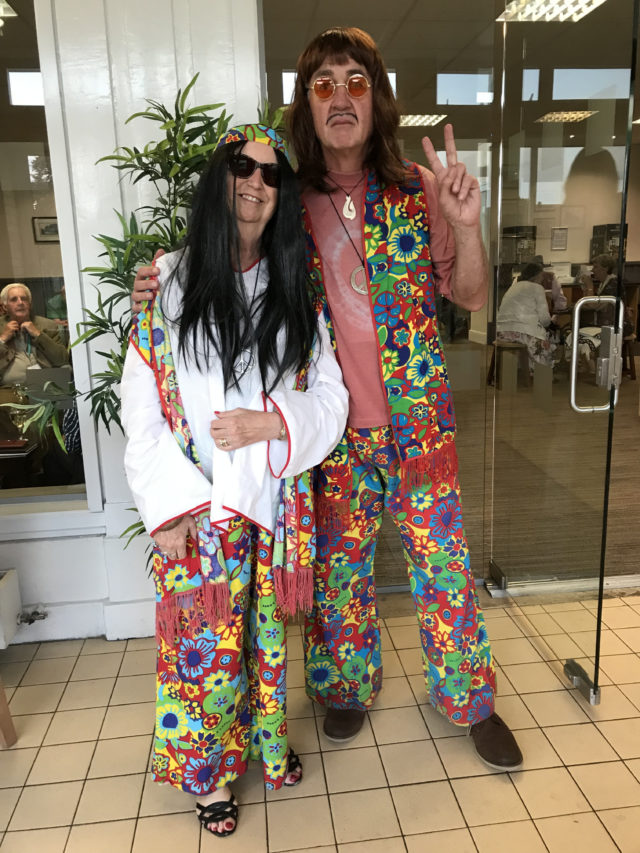 The evenings were just as full as the days, and I very much enjoyed listening to the guest speakers – Paul Dodgson, Hope Adams, John Townsend and Fabio Tartarini – as well as In Conversation With… hosted by Simon Hall. This year's line up consisted of Amit Dhand, Alison Chisholm and Sophie Hannah. Buskers' Night and the Swanwick Farewell are always a must and can be counted on for a varied and, at times, hilarious line up. There is so much musical as well as literary talent amongst the delegates and tutors!
Socialising with friends old and new in the beautiful grounds of The Hayes, at mealtimes and in the bar is always a huge part of Swanwick week. Sad as always to say goodbye, I'm consoling myself with the thought that the countdown to Swanwick 2020 has already begun.
Much more went on, of course. Please click on the images below to see the captions.
18 August, 2019 - There are 2 comments on this story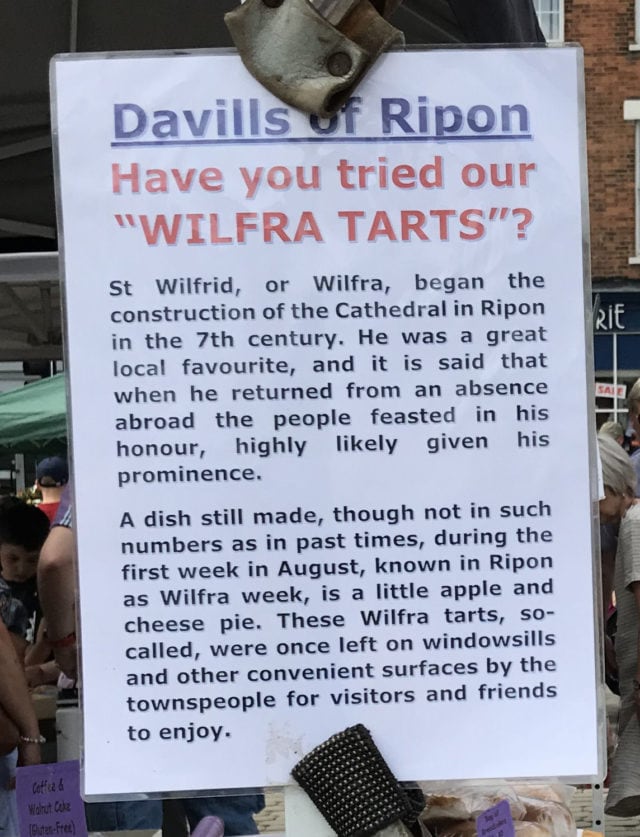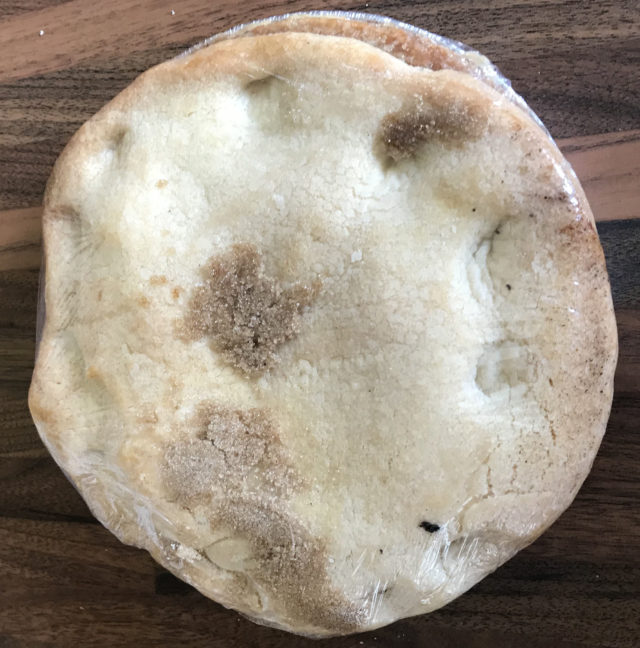 Not only do Riponians eat, drink and make merry on Saint Wilfrid's Day, but there's a grand procession through the ancient streets, a fair on the Market Place and jollifications in various other parts of our little city. This year, we were also blessed with fine weather.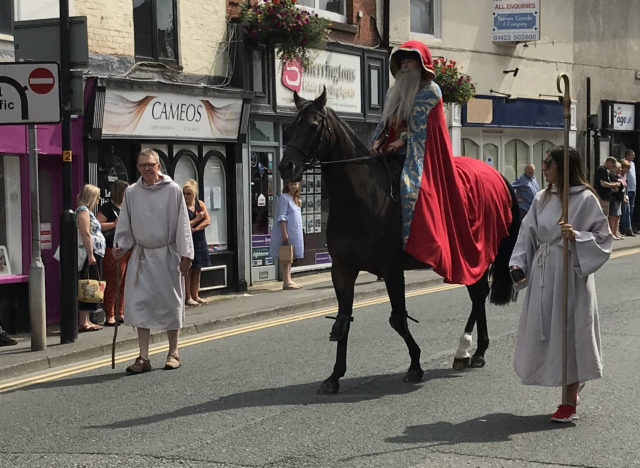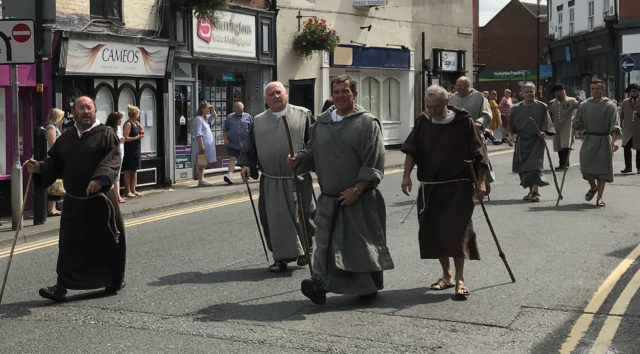 Traditionally represented by a man in a bishop's mitre, Saint Wilfrid has been played in recent years by a woman. This began as a necessity – no suitable male rider and horse could be found in 2017 – but it raises few eyebrows now.
Other photos follow. Please click on the links to see them full size.
5 August, 2019 - Make the first comment on this story
I always look forward to my week at Swanwick – this will be my 14th consecutive attendance – and it looks as though I'll be busier than ever this year.
.
As well as the above session straight after breakfast on Tuesday morning, I'll be handing out keys, taking a group of new Swanwickers (White Badgers) on a tour of the venue (Hayes Conference Centre), acting as a welcome ambassador, helping Jen Wilson with the Prose open mic AND THAT'S NOT ALL.
I'm pleased and proud that the five-minute play I submitted to this year's Page to Stage has been chosen for performance. Can't wait to see what its director and cast make of it. They'll be chosen (not by me) from all those who put themselves forward to take part.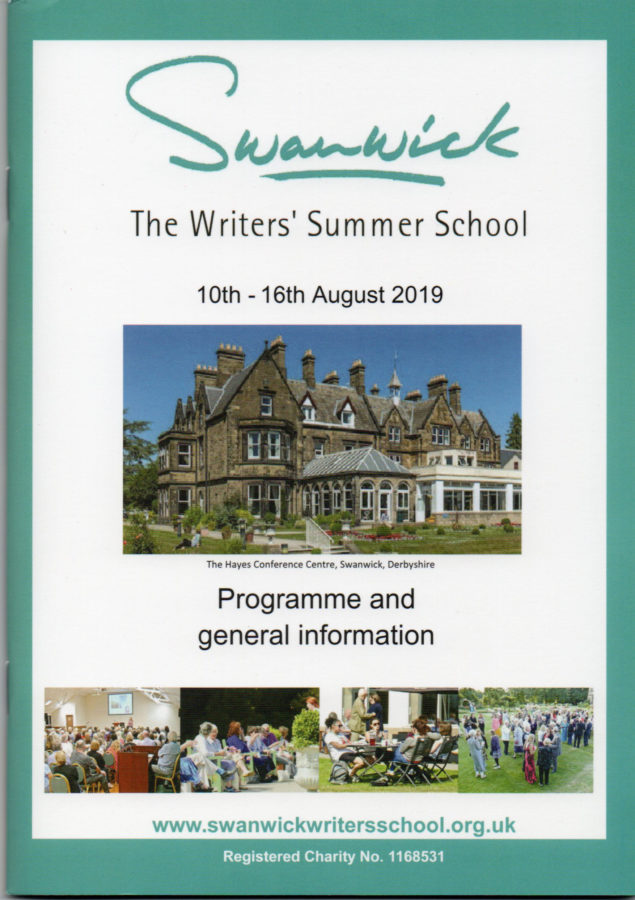 I'm really looking forward to catching up with old friends and making some new ones.
30 July, 2019 - Make the first comment on this story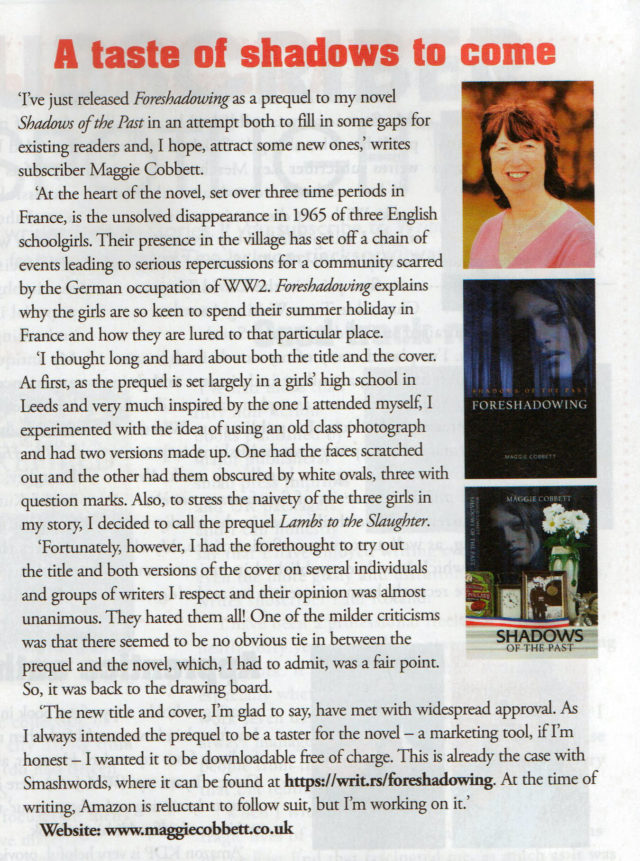 I've been a subscriber to Writing Magazine for many years and it's always good to get a mention. Glad to say that events have moved on since I submitted the above and 'Foreshadowing' is now also available free of charge from Amazon.
30 July, 2019 - Make the first comment on this story
You might just about spot me towards the back of this beaming group of staff, volunteers and authors on the day when Benedicte Page of The Bookseller magazine handed over a Golden Nibby to library supervisor Abigail Turner. On her left is Fraser Hutchinson of the Reading Agency.
Harrogate's naming as 'Library of the Year' has been partially attributed to its 'strong programme of events'. As a member of PYA (Promoting Yorkshire Authors), I have been involved in several of these over the last few months, facilitated by the ever helpful Jane Rigoso (seen here on the right of the photo) and look forward to more in the future. Watch this space!
27 July, 2019 - Make the first comment on this story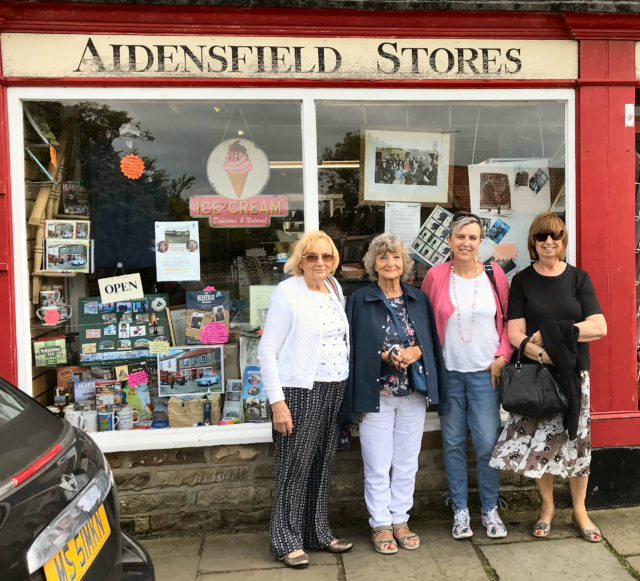 As a supporting artiste ('extra'), I took part in many episodes of this very popular show and was, like millions of others, disappointed when it was axed a few years ago. However, memories linger on and nowhere more so than in Goathland, high up on the North Yorkshire Moors. The village stood in for the fictional town of Aidensfield and is still visited by many thousands of tourists each year. When asked by a close friend to accompany her on a day out with her mother and friend, both fans of the show, I was happy to oblige and tell them all about my experiences over the years.
27 July, 2019 - Make the first comment on this story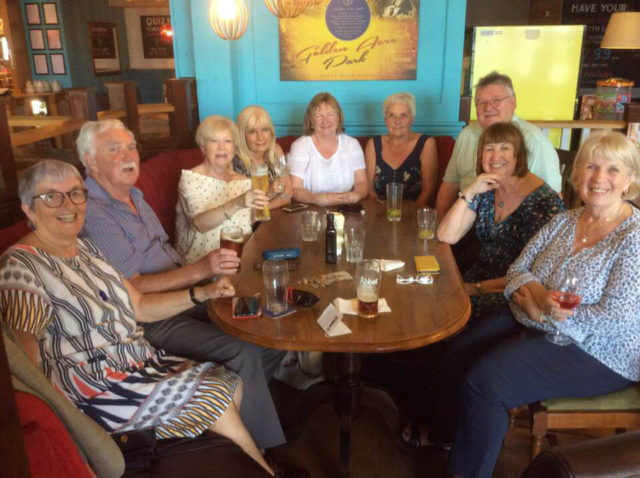 What do eight of these people have in common, you might wonder. (The ninth, brought up in a different part of Leeds, had kindly volunteered to drive so that her husband could enjoy a couple of drinks.) Well, our lives may have led us as far away from Yorkshire as Ireland, Canada and Australia, but we all attended at least one of the above Leeds schools back in the day. Some of us attended two of them and two of us attended all three. The conversation never flagged, despite the fact that we'd chosen to meet on the hottest July day ever in the UK and the Lawnswood Arms has no air conditioning. (Great food though!)
25 July, 2019 - Make the first comment on this story
Many of my stories have appeared in TPF over the last few years, but this is the first time I've had the honour of being included in the annual. My original title for this one was The Monopoly Challenge and it's about the way in which some young women new to London explore the city and make friends along the way.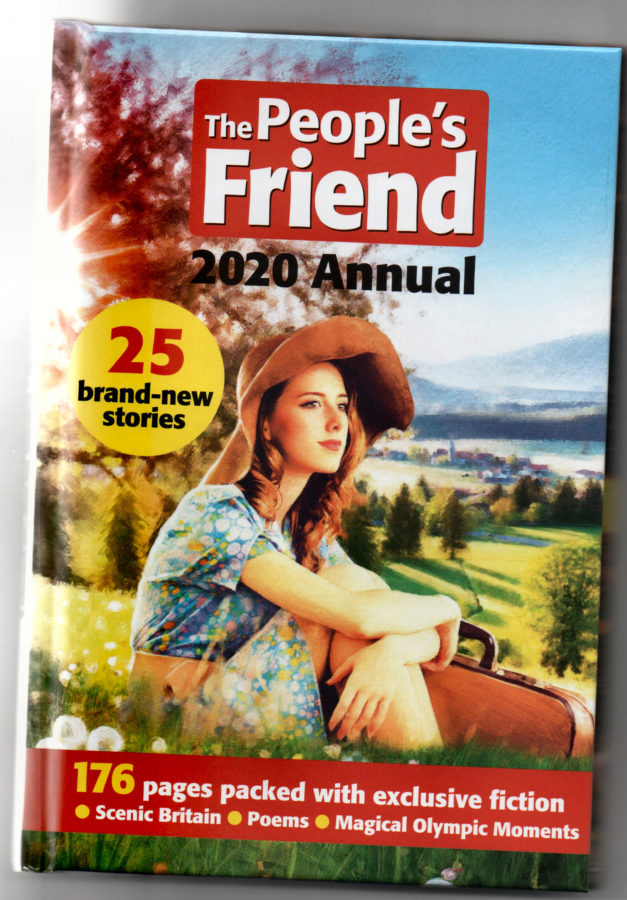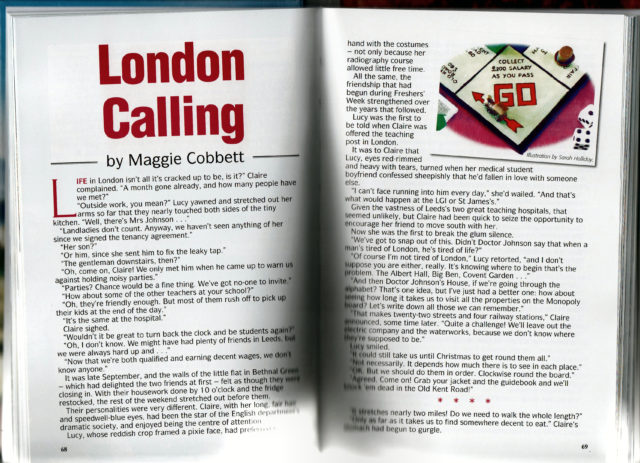 24 July, 2019 - Make the first comment on this story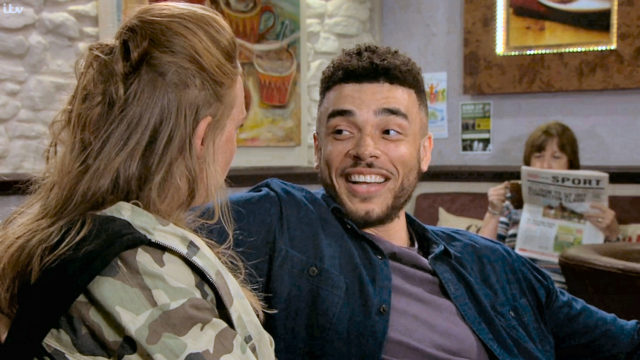 This is just a quickie for people who say they've never seen me in Emmerdale. Here I am in that famous cafe on Main Street, sitting on my own like Betty No Mates with a copy of the Hotten Courier and a rapidly cooling mug of coffee. Oh, the glamour!
16 July, 2019 - Make the first comment on this story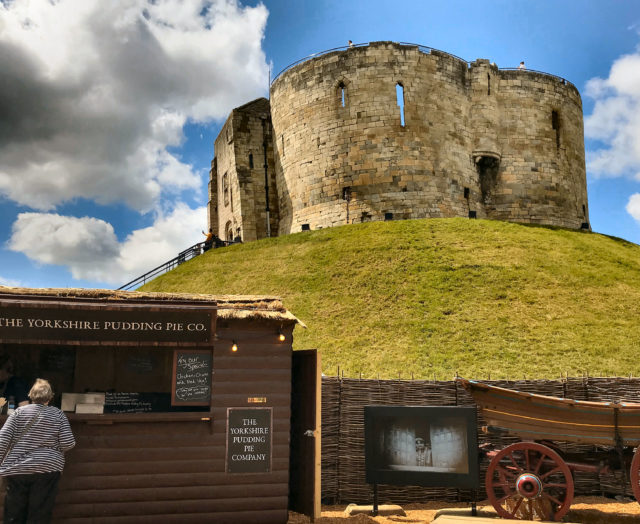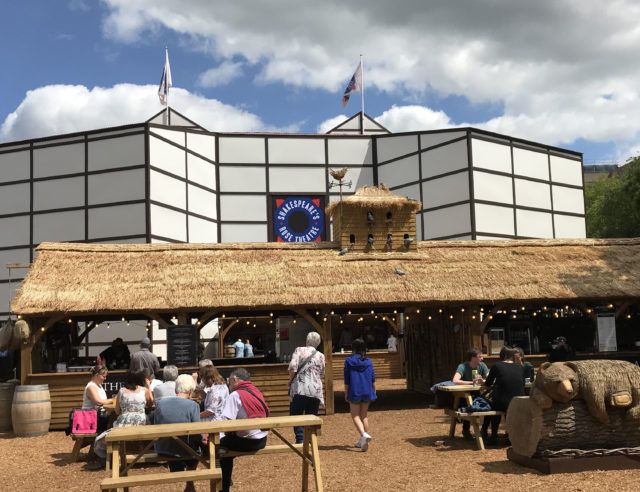 For the second year running, a mock up of Shakespeare's Rose Theatre has appeared in York, adjacent to one of its most iconic spots. Once part of York Castle, Clifford's Tower has a grim history stretching back over 1000 years.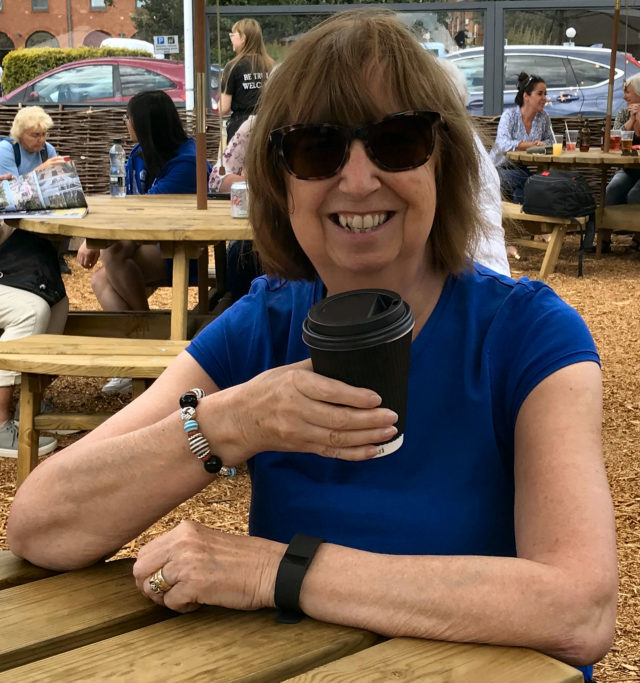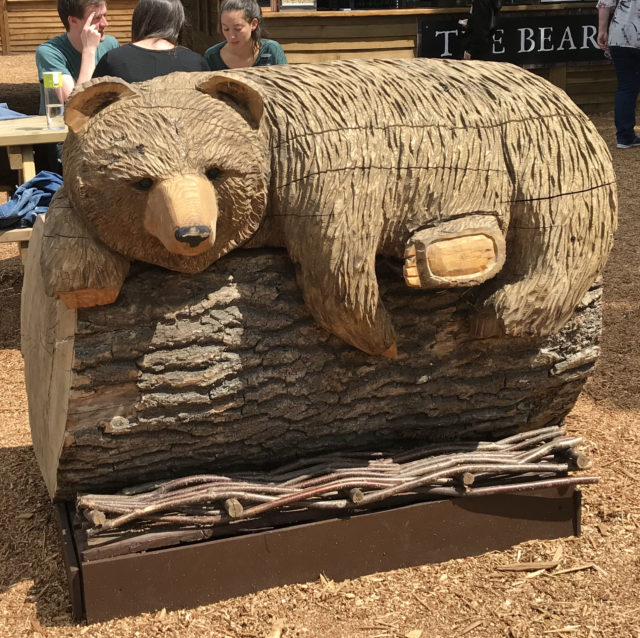 No bear baiting these days, thank goodness!
Surrounded by a 'village' with stalls, an Elizabethan style garden and an outdoor stage for itinerant performers – we were entertained by 'Mad Alice' to the grisly history of hanging and the Plague/Black Death while we had our lunch – the Rose Theatre has a schedule of matinee, evening and special schools performances throughout the summer. Our visit took place on a warm and sunny afternoon, which was fortunate. Although the galleries are blessed with a roof, the wind can really whistle through them some days, as I discovered last year.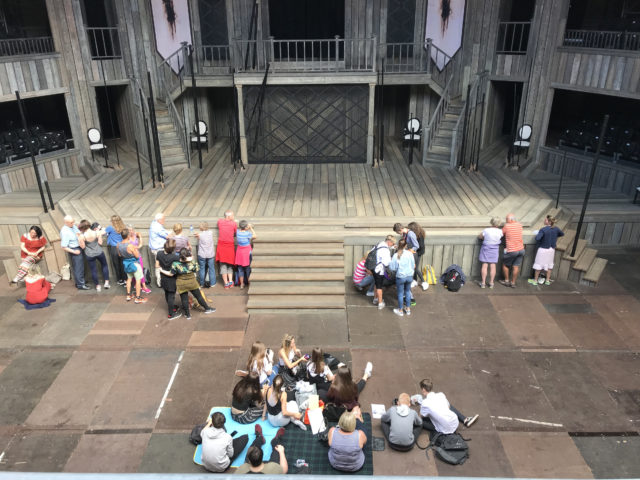 The 'groundlings' were also lucky for this performance and had plenty of room to sit down or lean on the stage. (During sell out sessions, they can be packed in like a football crowd, must remaining standing throughout and are not allowed umbrellas on even the wettest days for fear of blocking the view of the stage from the seated areas.) There can be perks, though, for those anxious to be close to the action. We saw one chap singled out by Hamlet, who bounded off the stage and gave him the full 'What a piece of work is man' speech from very close quarters indeed, and a girl was presented by Ophelia with a daisy. Imagine that at the Old Vic!

I very much enjoyed the performance, with David Oakes in the part of the gloomy Dane backed by a strong cast. Having struggled throughout to remember why his face was so familiar, I discovered later that he'd played the part of Prince Albert's brother in the latest TV drama about Queen Victoria. Photography is strongly discouraged, but I allowed myself this shot of the finale. Over exposed, I know, but the sunshine was so strong that some cast members were squinting when at the front of the stage. The only other drawback was that lines were occasionally difficult to hear, which may have been for technical reasons. I know the play well enough for that not to be a major problem for me, but some of the people around me were struggling
The other plays being staged in rotation this year are Henry V, The Tempest and Twelfth Night, with actors often having a major role in one play and a minor one in another. To satisfy the increasing demand for 'diversity', casting is colour blind and, for some roles, also gender blind. Horatio, for example, was played by a woman. Quite a reverse from the situation in Shakespeare's day, but I think he might have approved.
4 July, 2019 - Make the first comment on this story
Check Out My eBooks
Blog Categories
Links
Live From Twitter