Hello, and thank you for visiting my site. I hope that you'll return often and always find something of interest about my world and what inspires me to pick up a pen. (This is a figure of speech, unfortunately. My handwriting is terrible!) Here's what I've been up to recently...
You might just about spot me towards the back of this beaming group of staff, volunteers and authors on the day when Benedicte Page of The Bookseller magazine handed over a Golden Nibby to library supervisor Abigail Turner. On her left is Fraser Hutchinson of the Reading Agency.
Harrogate's naming as 'Library of the Year' has been partially attributed to its 'strong programme of events'. As a member of PYA (Promoting Yorkshire Authors), I have been involved in several of these over the last few months, facilitated by the ever helpful Jane Rigoso (seen here on the right of the photo) and look forward to more in the future. Watch this space!
27 July, 2019 - Make the first comment on this story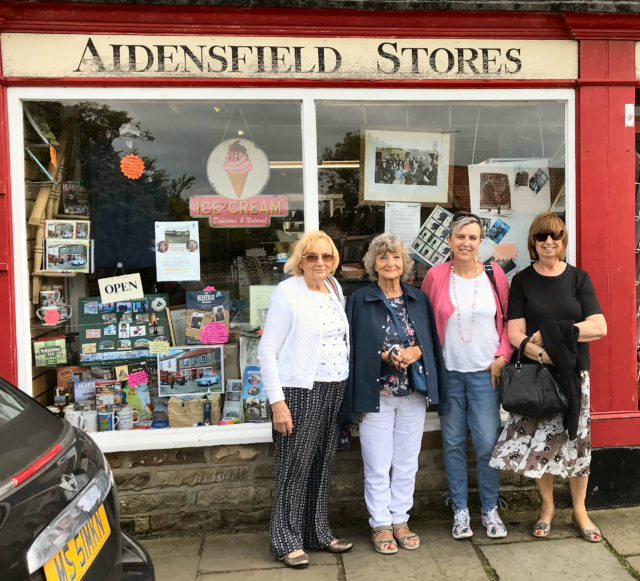 As a supporting artiste ('extra'), I took part in many episodes of this very popular show and was, like millions of others, disappointed when it was axed a few years ago. However, memories linger on and nowhere more so than in Goathland, high up on the North Yorkshire Moors. The village stood in for the fictional town of Aidensfield and is still visited by many thousands of tourists each year. When asked by a close friend to accompany her on a day out with her mother and friend, both fans of the show, I was happy to oblige and tell them all about my experiences over the years.
27 July, 2019 - Make the first comment on this story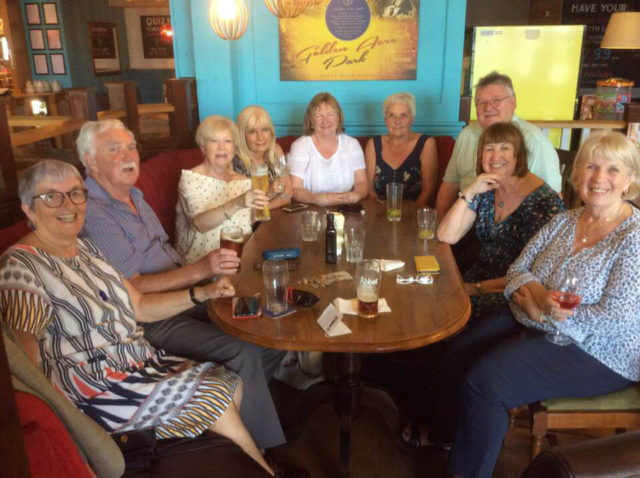 What do eight of these people have in common, you might wonder. (The ninth, brought up in a different part of Leeds, had kindly volunteered to drive so that her husband could enjoy a couple of drinks.) Well, our lives may have led us as far away from Yorkshire as Ireland, Canada and Australia, but we all attended at least one of the above Leeds schools back in the day. Some of us attended two of them and two of us attended all three. The conversation never flagged, despite the fact that we'd chosen to meet on the hottest July day ever in the UK and the Lawnswood Arms has no air conditioning. (Great food though!)
25 July, 2019 - Make the first comment on this story
Many of my stories have appeared in TPF over the last few years, but this is the first time I've had the honour of being included in the annual. This story is about the way in which some young women new to London explore the city and make friends along the way. I'd love to expand the idea into a novel one day.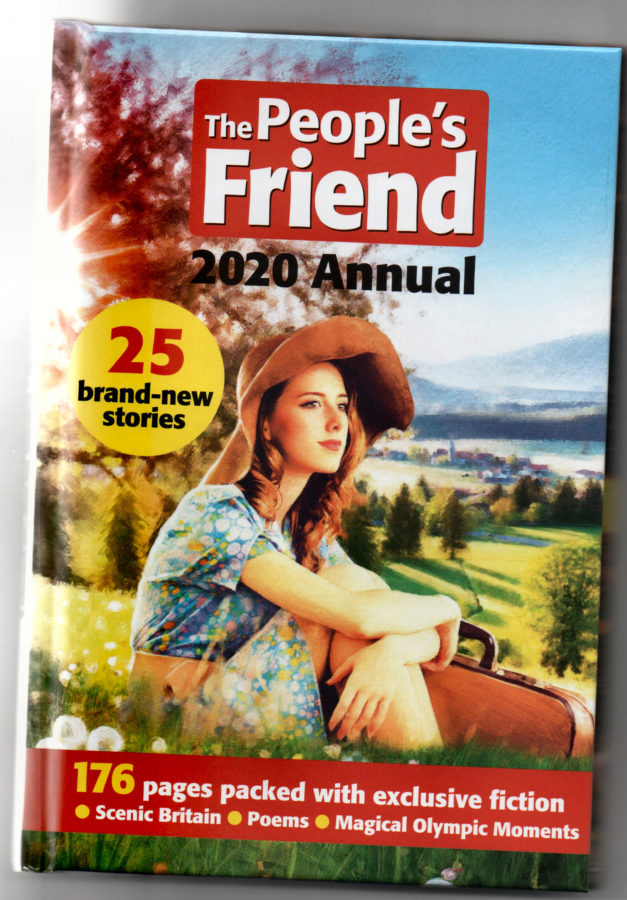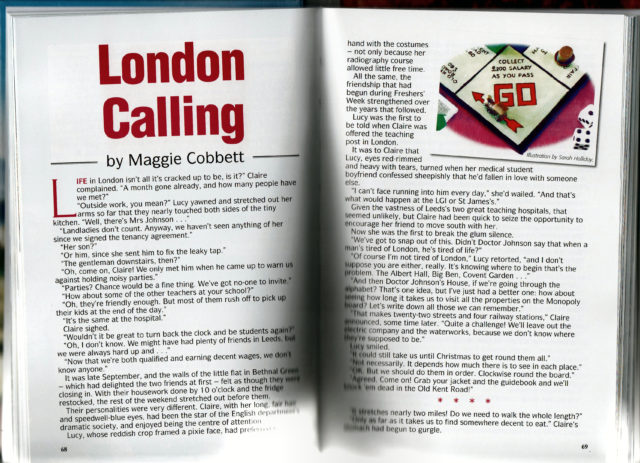 24 July, 2019 - Make the first comment on this story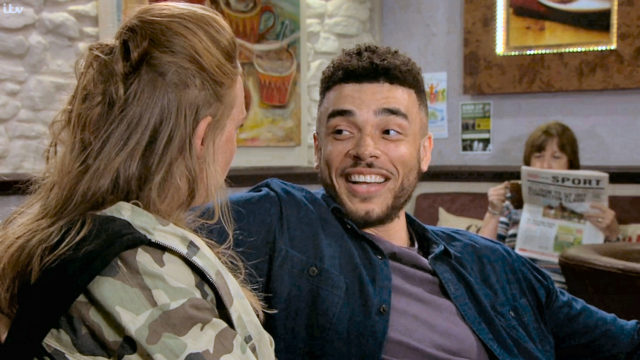 This is just a quickie for people who say they've never seen me in Emmerdale. Here I am in that famous cafe on Main Street, sitting on my own like Betty No Mates with a copy of the Hotten Courier and a rapidly cooling mug of coffee. Oh, the glamour!
16 July, 2019 - Make the first comment on this story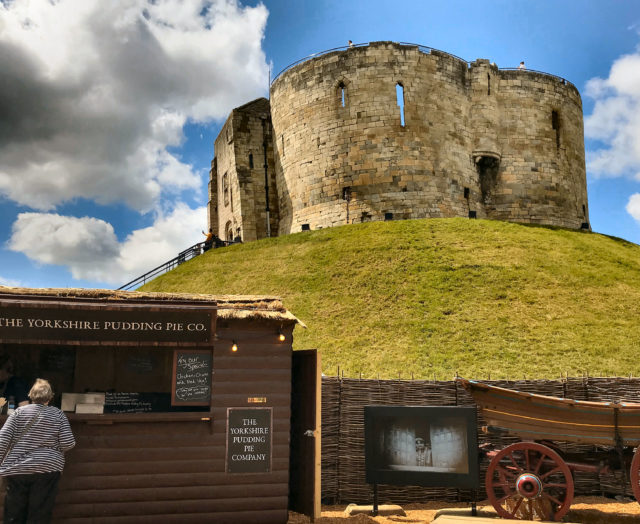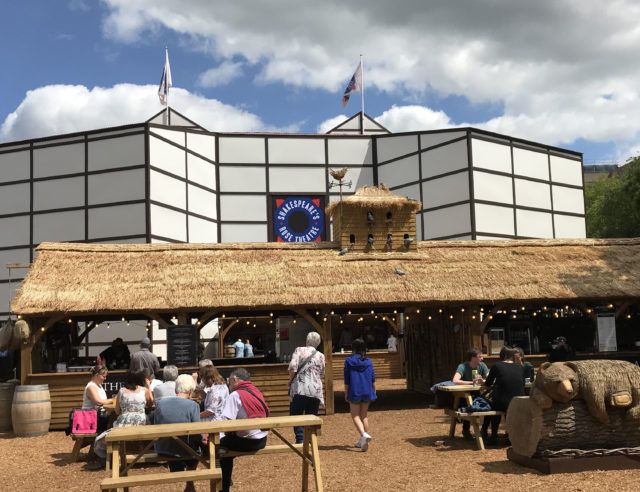 For the second year running, a mock up of Shakespeare's Rose Theatre has appeared in York, adjacent to one of its most iconic spots. Once part of York Castle, Clifford's Tower has a grim history stretching back over 1000 years.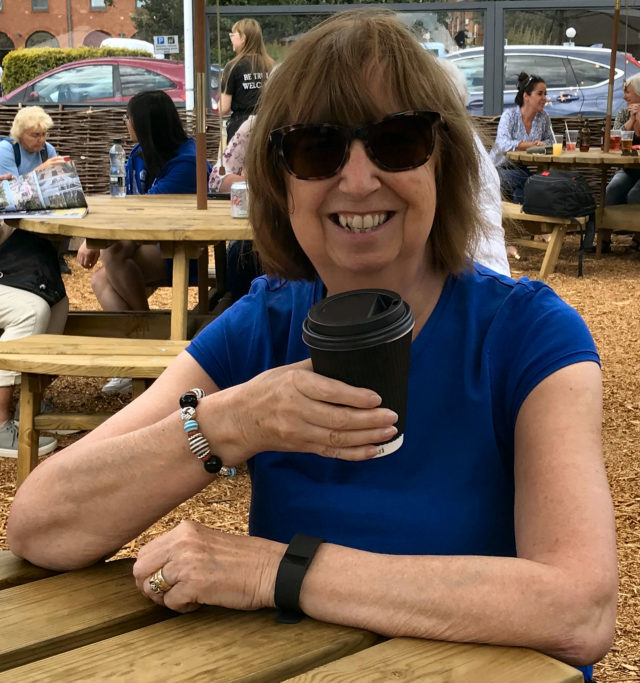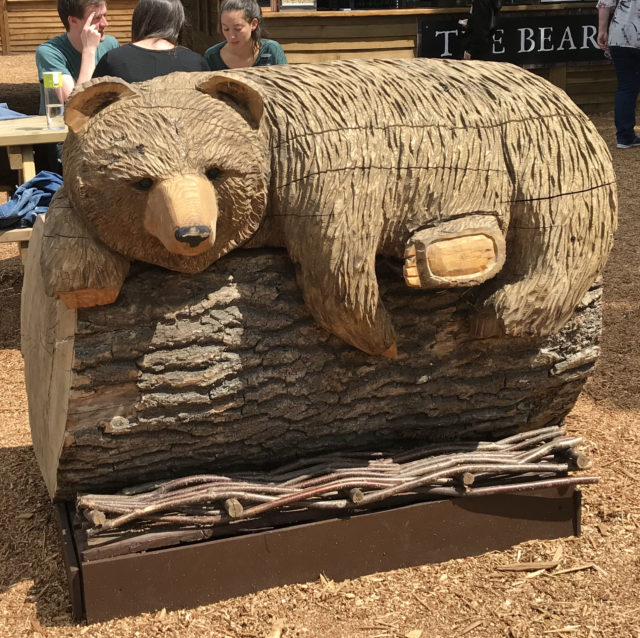 No bear baiting these days, thank goodness!
Surrounded by a 'village' with stalls, an Elizabethan style garden and an outdoor stage for itinerant performers – we were entertained by 'Mad Alice' to the grisly history of hanging and the Plague/Black Death while we had our lunch – the Rose Theatre has a schedule of matinee, evening and special schools performances throughout the summer. Our visit took place on a warm and sunny afternoon, which was fortunate. Although the galleries are blessed with a roof, the wind can really whistle through them some days, as I discovered last year.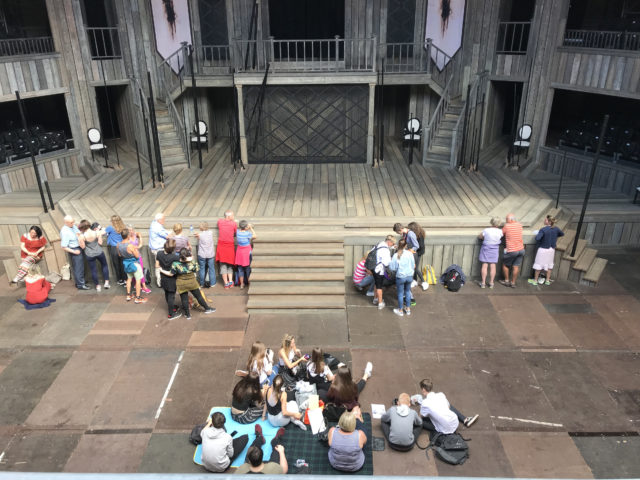 The 'groundlings' were also lucky for this performance and had plenty of room to sit down or lean on the stage. (During sell out sessions, they can be packed in like a football crowd, must remaining standing throughout and are not allowed umbrellas on even the wettest days for fear of blocking the view of the stage from the seated areas.) There can be perks, though, for those anxious to be close to the action. We saw one chap singled out by Hamlet, who bounded off the stage and gave him the full 'What a piece of work is man' speech from very close quarters indeed, and a girl was presented by Ophelia with a daisy. Imagine that at the Old Vic!

I very much enjoyed the performance, with David Oakes in the part of the gloomy Dane backed by a strong cast. Having struggled throughout to remember why his face was so familiar, I discovered later that he'd played the part of Prince Albert's brother in the latest TV drama about Queen Victoria. Photography is strongly discouraged, but I allowed myself this shot of the finale. Over exposed, I know, but the sunshine was so strong that some cast members were squinting when at the front of the stage. The only other drawback was that lines were occasionally difficult to hear, which may have been for technical reasons. I know the play well enough for that not to be a major problem for me, but some of the people around me were struggling
The other plays being staged in rotation this year are Henry V, The Tempest and Twelfth Night, with actors often having a major role in one play and a minor one in another. To satisfy the increasing demand for 'diversity', casting is colour blind and, for some roles, also gender blind. Horatio, for example, was played by a woman. Quite a reverse from the situation in Shakespeare's day, but I think he might have approved.
4 July, 2019 - Make the first comment on this story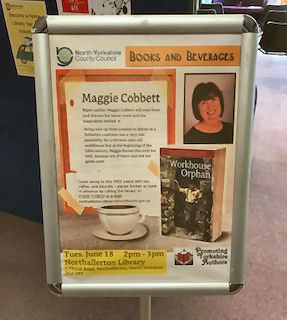 Northallerton Library was the venue for my talk yesterday to a very appreciative audience. (The feedback confirmed this later, so it wasn't just my impression.)
I spent a lot of time on the background of the story – inspired by the life of a great-uncle by marriage – and shared some of my research notes before reading extracts.
Thanks are due to John Jackson for this photo and for handling the paperwork, Neelie Wicks for organising the event and Outreach Librarian Greg Kubas for his ongoing support for PYA (Promoting Yorkshire Authors).
19 June, 2019 - Make the first comment on this story
Foreshadowing, the prequel to Shadows of the Past, is now available to download FREE OF CHARGE from Amazon as well as Smashwords.
It offers readers already familiar with Shadows more background on the English schoolgirls whose unsolved disappearance in France is at the heart of the novel and will, I hope, encourage others to read it.
YOU HAVE BEEN WARNED!
'Old sins have long shadows and nowhere more so than in the village of Saint-André-la-Forêt.'
18 June, 2019 - Make the first comment on this story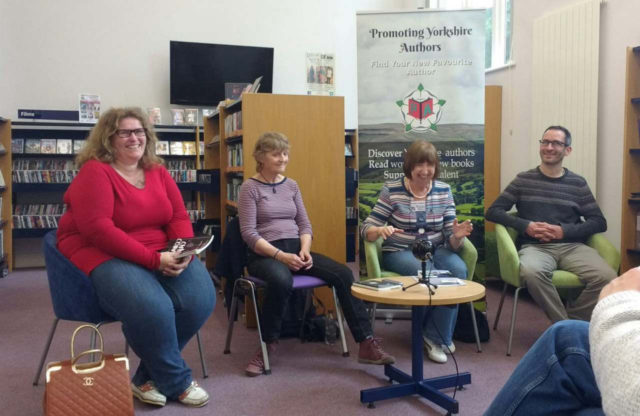 I enjoyed taking part in a PYA (Promoting Yorkshire Authors) event at Harrogate Library today. With me on the panel, chaired by Danny Crow (author of SogMog), were Toni Bunnell and Heike Phelan. Although the overall theme was 'Inspired by True Stories', we'd all written very different books, so it gave the audience plenty to think about. Toni read a short story about a schoolgirl prank from her Trapped collection, Heike focussed on Child Convict – the first part of a trilogy about her Texan husband – and I chose an extract from Shadows of the Past.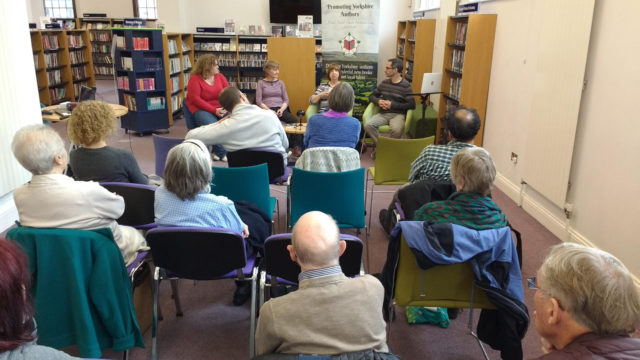 Audience numbers are always unpredictable at these events, so it was good to see a few familiar faces as well as some new ones.
16 June, 2019 - Make the first comment on this story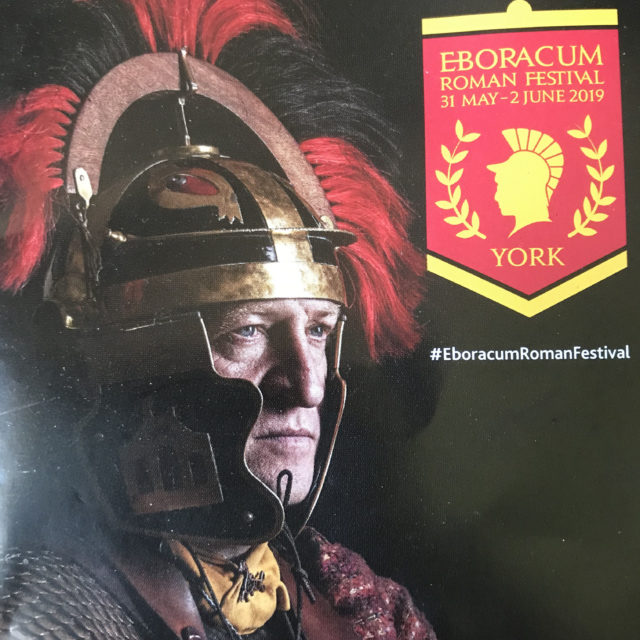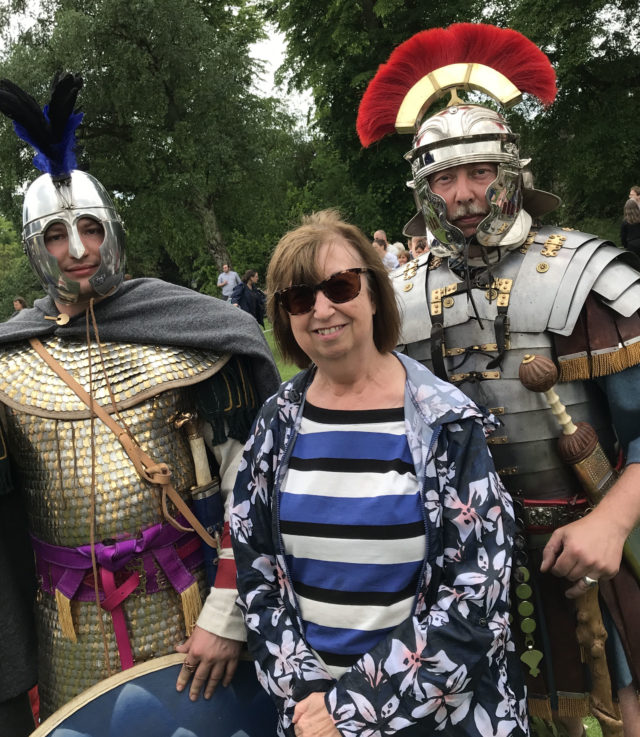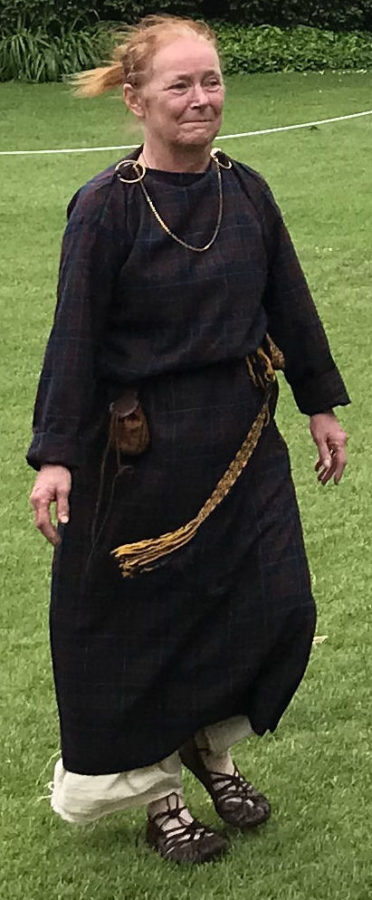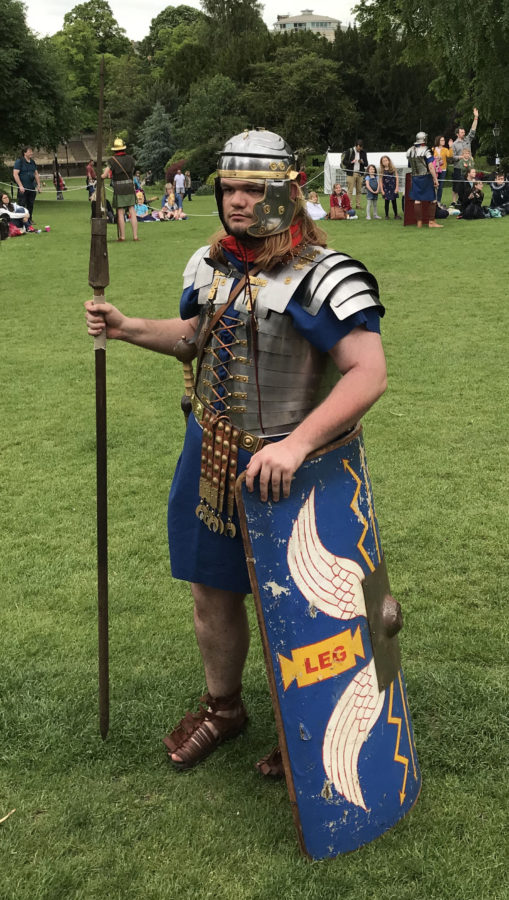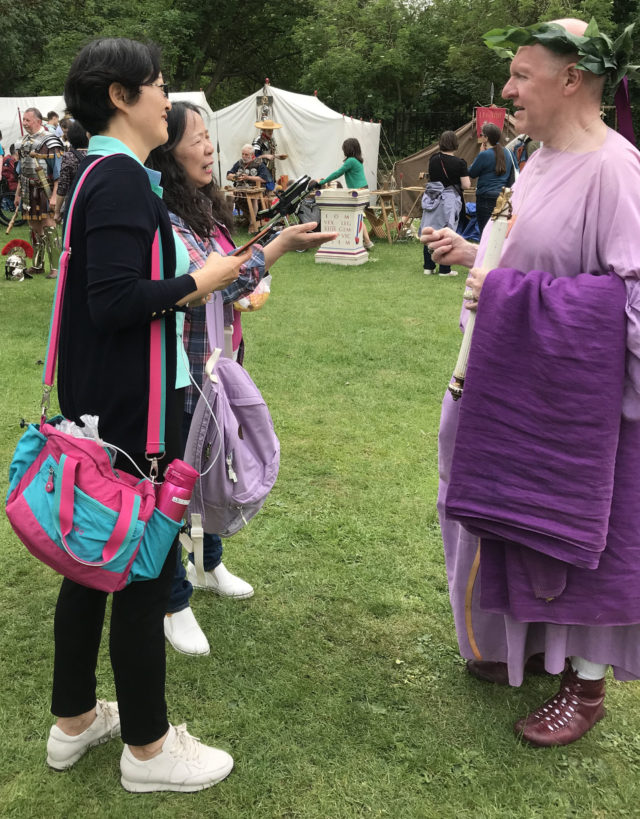 Fortunate to live within a 40 minute drive of York – Eboracum for four centuries under the Romans – I spend a lot of time there and love the way that the city celebrates its long heritage. This year's Roman festival was wonderful and so I thought I'd share with you some of the photographs I took during the day. They include examples from the living history camp, parade, ladies' fashion show highlighting the difference between social classes, military manoeuvres and kids' army. Despite windy conditions and the occasional light shower, a good time was definitely had by all.
Please click on each image to see it full size.
3 June, 2019 - Make the first comment on this story
Check Out My eBooks
Blog Categories
Links
Live From Twitter